Ensure your home meets the energy-efficient standard
We can help. Conserving energy has become a priority for most everyone, and Wayne Homes is helping customers make energy-conscious choices for building an energy-efficient home.
Build with a qualified Energy Star Partner.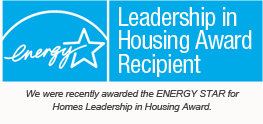 Energy Star certified since 1997, Wayne Homes has led the charge locally toward ever more energy-efficient homes. With over 40 floor plans, each is available with high-performance windows, superior insulation and cutting-edge, energy-efficient HVAC systems and appliances.Did you know that we were awarded the ENERGY STAR for Homes Leadership in Housing Award? We're committed to building energy efficient homes that are uniquely and collectively pleasing to the eye, the wallet and the environment.
Qualify for our Energy Smart Guarantee.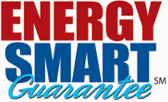 Only offered by Wayne Homes, we essentially guarantee your heating and cooling usage for 2 full years. All homes have high performance windows, superior insulation, and cutting edge HVAC systems.Customers can choose from over 40 customizable floor plans when they build with Wayne Homes, which range from 1300 to 3500 square feet and from the $90's to $200's (plus land cost.)
Better Business Bureau Accredited Business
Builder Top 100
Proudly Building Homes Since 1973