We know home customization
View next image in the gallery above by clicking the side of photo.
Whether it's a master suite, den, sunroom or patio, we know how to make building your new home both easy and fun.
We offer dozens of different floor plans. But to us, a floor plan is just the beginning of a conversation. Once you've selected your plan we can make almost any change, big or small, that you can think of.
Want to expand a kitchen? No problem. Want to turn a home office into a bedroom, or vice versa? You got it. Want to do some of the work yourself? Have at it. And thanks to our highly refined building process, you'll find that we make customization surprisingly affordable.
See all of our customizable plans >>
---
×
Email Samples and Frequency
We hate a clogged inbox as much as anybody, so we only send out emails when we really have something good to share, such as new model previews, exclusive open houses, or invitation-only events.
You can expect to get about 1-2 emails per month, and can opt out at any time.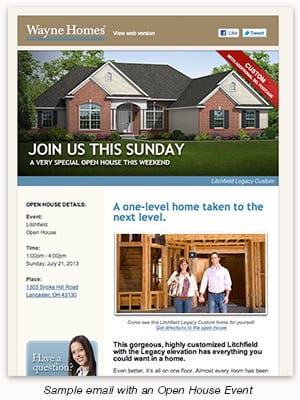 ×
We take your privacy very seriously
We don't believe in purchasing or selling personal information, so you can rest assured that the info you provide us, stays with us (and those who represent us). We will only use it to send you relevant communication.
If you'd like to read through all the fine print, feel free to check out our full Privacy Policy.
Better Business Bureau Accredited Business
Builder Top 100
Proudly Building Homes Since 1973