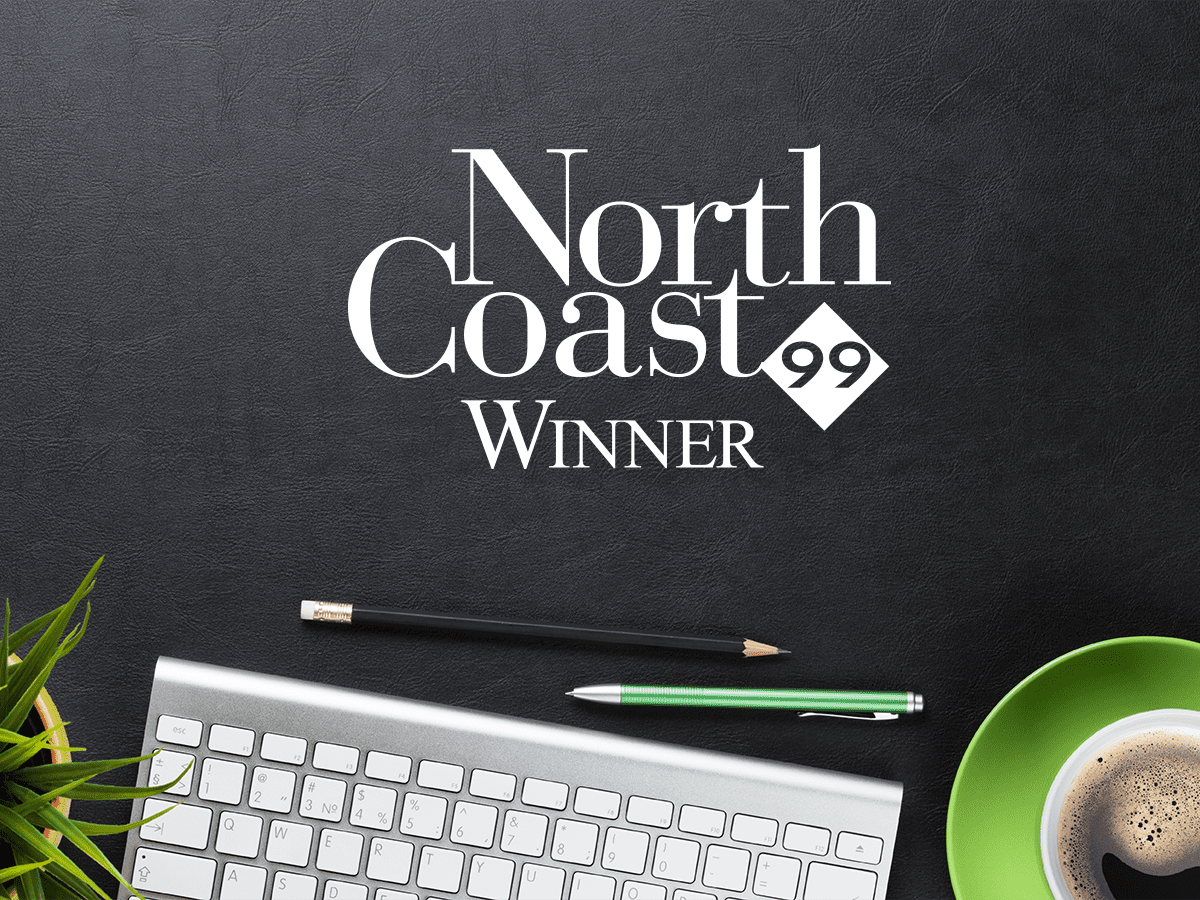 6-time NorthCoast Award Winner: Wayne Homes
The Wayne Homes team prides itself on taking care of its customers. From the first phone call to the moment we hand over the keys to your custom dream home, we strive to make the process collaborative, thoughtful and in line with the vision you have for your unique home.
Part of creating a wonderful customer experience is also creating a wonderful place to work. That's why we're excited to announce we've been named one of northeast Ohio's best places to work via the NorthCoast Award. This is the fifth time we've received the NorthCoast Award. We're grateful to have earned this award for five consecutive years!
NorthCoast 99 held an awards banquet at the end of August to recognize award recipients. The formal dinner was followed by an awards ceremony that included some wonderful workplace stories and an engaging presentation. Not only was Wayne Homes named a winner, but we were given a spotlight too!
Winners are named based on the results of surveys sent to employees at workplaces around the region. A small group of employees is chosen to complete the application process, and employees are asked to share information about company training, compensation, work/life balance, wellness and more. Winners are chosen based on how employees rank their employer in each respective area.
"Wayne Homes is more than just building homes, it's about people," said Wayne Homes Vice President of Organizational Development Mike Leckie-Ewing. "Our people not only create great products, but a great work environment and culture. Wayne Homes really is a special place to work."
Some might say they feel lucky to have received such an award, but the team at Wayne Homes knows luck has nothing to do with it. Creating a place where employees look forward to coming to work every day takes effort and thought, and it's something we do gladly. Having happy employees translates into happy customers, and at the end of the day, we strive to make both our team and the customers they serve proud to be associated with Wayne Homes. We look forward to not only continuing to create a great product for our customers, but continuing the environment, culture and team work ethic that makes Wayne Homes a top place to work.
See what makes the Wayne Homes team and experience different; contact us today to learn about creating your dream home.
About Wayne Homes
Wayne Homes is a custom homebuilder in Ohio, Pennsylvania, Indiana, Michigan, and West Virginia (see all Model Home Centers). We offer more than 40 fully customizable floorplans and a team dedicated to providing the best experience in the home building industry. For more information, Ask Julie by Live Chat or call us at (866) 253-6807.