We're Going To Make You – And Your Clients – Very Happy
At Wayne Homes, we view our relationship with Realtors as a true partnership.
That means we do all we can not only to give your clients the right home for the right price but to support both them and you throughout the homebuilding process. We regularly hear from Realtors that Wayne Homes' customer service makes their work easier … and makes them look like heroes to their clients. (We've heard from so many Realtors, in fact, that we finally decided to interview a few of them so we could let others hear their stories.)
And, of course, we show our appreciation for our Realtor partners with a great compensation program: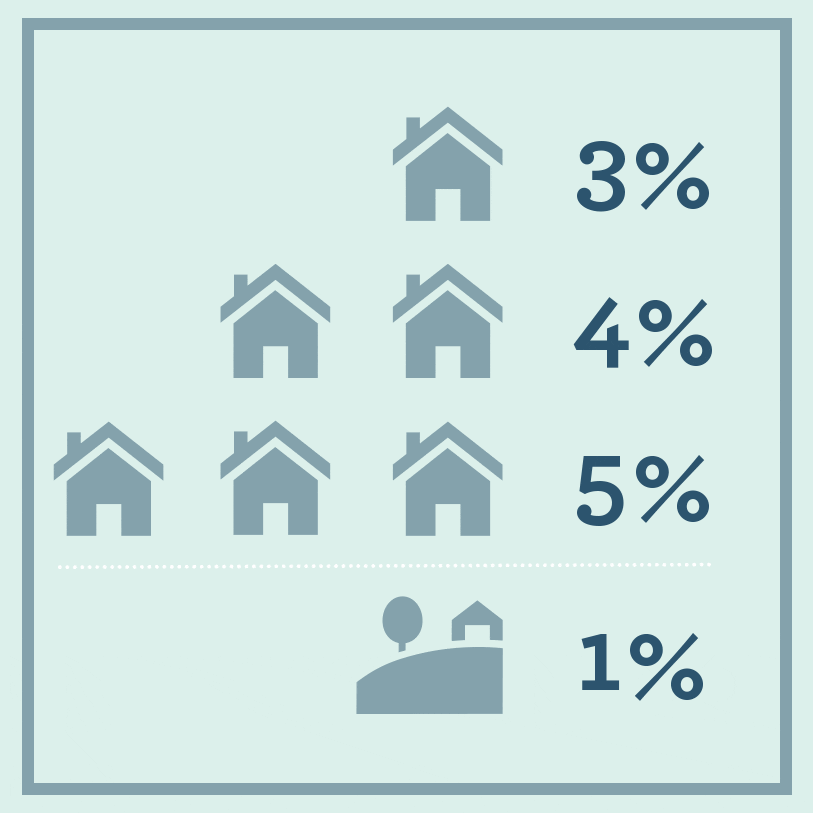 We reward you for multiple sales – 3% referral on first sale; 4% for the second; 5% for third and above during a rolling 12-month period
We reward you for the total sale – Referral paid on base price PLUS options
We don't make you wait for payment – Referral paid just after loan closing
We help you network – Opportunity to assist Wayne Homes' clientele looking for land or selling homes
We let you keep what's yours – No referral fees
We keep you informed – Join our  Preferred Realtors list and you'll be among the first to know about new Wayne floor plans, special offers, and other opportunities.

---
Your buildable land is missing something. A builder.
You have land to sell. We can help you sell it. Placing one of our signs on your lot, where buyers can see it, has proven to stimulate interest. And it can make you more money.
We are Ohio's premier on-your-land homebuilder. So you benefit directly from Wayne Homes brand awareness, extensive marketing, and award-winning customer service. Plus, buyers will be directed to our website, where our pricing, interactive floorplans, and friendly sales staff help them move forward with the purchase. Finally, information on you and your listing is made available to all the Wayne customers visiting the nearest Model Home Center. So it's a win, win, win … win.
Don't just take our word for it.
I had a lot listed for several months with no action. Within days of installing the Wayne Homes sign next to mine we started getting calls. Wayne did a great job of giving potential buyers the information they needed to make an educated decision.

-Tony DeAnna, Ohio Realty, North Olmsted
It's amazing … once Wayne put their signs in my development I started to see lot sales come back. We sold seven lots in a matter of a few months. They do a wonderful job at helping the buyer move forward.

-John Hancock, Local Developer, Sandusky
---
* Remember to register your clients on or before their first Wayne Homes visit. A purchase agreement must be signed within 90 days of registration or you'll need to re-register your clients. Reward payment is void if the purchasers have previously visited the model home without being registered and are currently working with a Wayne Homes representative.
** When you become a Wayne Preferred Realtor, you can earn an additional 1% commission on land sales for clients who are referred to you by Wayne Homes. Restrictions may apply.