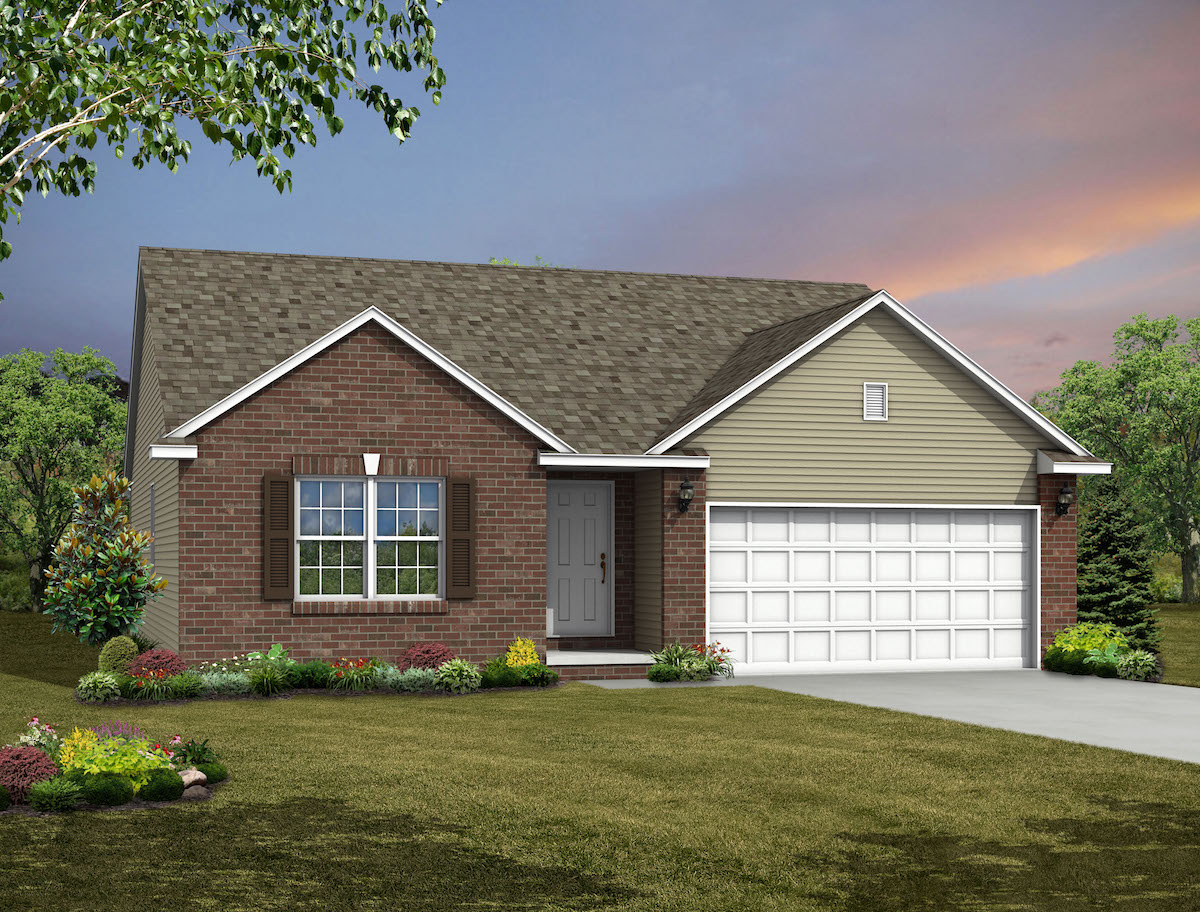 Charming Choices Under 1,600 Square Feet
Offering a wide range of home options is important to us at Wayne Homes, because we know that no two families are the same. That said, there are some types of homes that are great options for families looking to move into their first home or downsizing from a larger existing home. For many, this means a home under 1,600 square feet. Luckily, at Wayne Homes, we have a great deal of these types of homes! Here are the highlights of our 1,600 square feet-or-less custom floor plans.
This full ranch home has everything you need and nothing you don't, all on one level. Sub-1,600 square feet doesn't have to feel cozy, though; in this floor plan, we've included a generous master suite to lend an air of luxury.
Concerned that a smaller home means less opportunities for entertaining? Not so with the Bradford. With its spacious, open floor plan connecting the kitchen, dining room and living area, enjoying family and guests has never been easier.
With three bedrooms and two bathrooms, the Bristol's ranch layout has everything a growing family needs in a modest, easy to maintain footprint. It's proof that it's the layout – not the square footage! – that makes a home feel spacious. And with generous storage, clutter is kept to a minimum.
Love hosting family get togethers? The Brookline II is the perfect home for it! With its classic foyer and open living/dining space, guests will never know this lovely ranch is sub-1,600 square feet. And with a generous master suite with walk-in closet, neither will you!
Everything you need and nothing you don't – that's a great way to describe the charming, simple, and thoughtfully designed Dorchester. One half of the home houses the airy bedrooms, while the other is an open concept living/dining space great for relaxing as a family.
The great room in the Richmond, with its open concept layout and sliding glass doors, packs some serious space into this well-designed floor plan. The master suite is located apart from the other bedrooms here, meaning you and your partner can enjoy some privacy and solitude when you need it!
Charm is what sets the Somerville floor plan apart from the rest. This unique Cape Cod-style home packs a lot of charming punch in an efficient package. With two floors joined by a classic center staircase and a massive walk-in closet in the master bedroom, the Somerville is the perfect choice for the family seeking modern conveniences paired with old-school charm.
Going "small" doesn't have to mean feeling cramped. As experts in smart home design, we know how to use every space to your best advantage, so your sub-1,600 square foot home feels just as airy and open as its 2,000-square foot kin… with a heck of a lot less to clean!
Interested in exploring if a 1,600 square foot (or less) home is right for you or your family? Get in touch today!
About Wayne Homes
Wayne Homes is a custom homebuilder in Ohio, Pennsylvania, Indiana, Michigan, and West Virginia (see all Model Home Centers). We offer more than 40 fully customizable floorplans and a team dedicated to providing the best experience in the home building industry. For more information, Ask Julie by Live Chat or call us at (866) 253-6807.