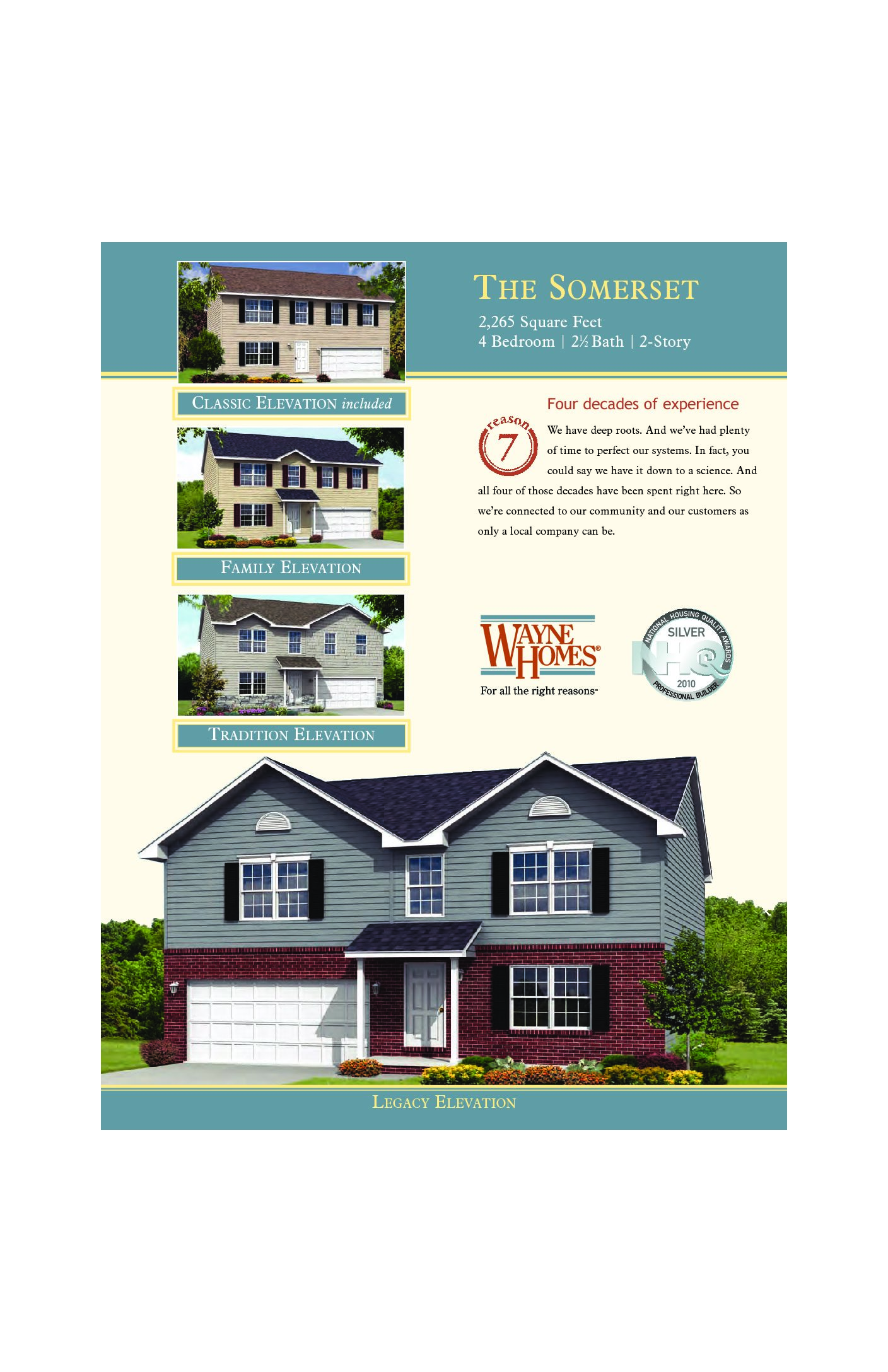 Cozy and Safe for the Winter
There's nothing quite like getting cozy inside a toasty warm house while the wind and snow blows outside. Come spring, most of us are eager to get outdoors, but this time of year is perfect for indoor family gatherings and cozy cups of tea by the fireplace.
Unfortunately, winter inherently means increased heating bills too. There are things you can do, though, to cut down on those costs and keep your energy expenditure as low as possible during the coldest months of the year. Here are a wide range of tips for doing just that.
Build smart
Wayne Homes offers a slew of energy efficient features for your home, including high quality doors and windows that keep blustery winds outside where they belong. A cold draft can really impact your home's temperature, so your first line of defense is building your home with quality materials. Here's a look back at the types of materials our team uses to make sure winter stays outside! We also offer additional options within our "Included Features" list that you should take a look at.
Replace your screens
Replace your window screens and door screens with storm windows and doors for added defenses against the cold.
Hose maintenance
Remove all exterior hoses and attached to your home, drain those hoses, and store them in a temperature controlled area like your garage or mud room. Wrap your outdoor faucets – which you should shut off and drain – with weatherized covers to prevent damage.
Keep it tidy
Trim back trees, hedges and bushes that may brush up against your home. They can cause damage, or at the very least some wear and tear.
Clean your gutters
Clear your gutters of any debris to ensure that snowmelt doesn't flush messy leaves to your lawn or foundation, and make sure your gutters are secure so heavy snow and ice doesn't pull them down.
Safety first
Check your handrails, deck, patio, walkways and other areas to make sure everything is even, secure and not loose or dangerous. A loose handrail could spell disaster for you or your guests.
Air filter maintenance
Clean and/or replace the air filter on your furnace. Not only will it keep the unit operating at top efficiency, it'll also keep the air in your home clean and safe.
Switch your fans
Turn all your ceiling fans into the reverse or clockwise position. This will take the hot air that naturally rises and circulate it down to the floor for increased comfort and warmth.
Get cozy
Take a look at the fireplace options we provide and then imagine yourself cozy-ing up next to it!
Winter can be tough, but with the right preparation, you can ride through it comfortably and safely. Want to talk about other ways to keep your home safe through the winter? Get in touch!
About Wayne Homes
Wayne Homes is a custom homebuilder in Ohio, Pennsylvania, Indiana, Michigan, and West Virginia (see all Model Home Centers). We offer more than 40 fully customizable floorplans and a team dedicated to providing the best experience in the home building industry. For more information, Ask Julie by Live Chat or call us at (866) 253-6807.