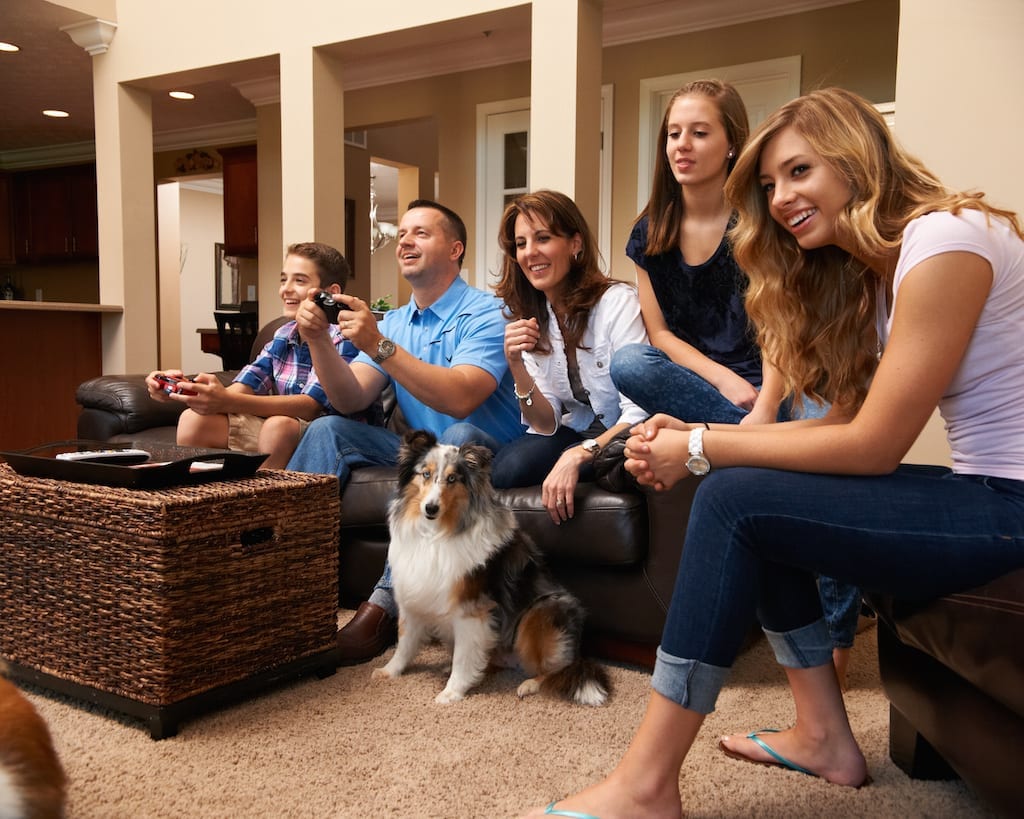 Creating a home that reflects your unique life
One-size-fits-all is a completely acceptable method of doing business for some industries. Some clothing suppliers focus on this model, which can help save money and make creating products easier and faster. There's less to do when every one of your customers is the same!
The reality, though, is that no two customers are perfectly alike. One-size-fits-all isn't a good model for homebuilders (even though some practice it), and not something we subscribe to. Our entire homebuilding process is built around a focus on our clients' needs above all else, which is why we have things like the Personal Value List at the heart of our mission.
Whether you're an empty nester who wants to downsize, a newly formed family hoping to expand with children over the years, or are simply feeling cramped in your existing quarters, there's a home for you with Wayne Homes.
Space isn't the only consideration, though. Maybe you absolutely love creating multi-course meals and inviting friends and family for some quality time together. Maybe spending time outdoors is your favorite pastime, or maybe you work from home and need your living quarters to accommodate that.
Whatever your needs, we have a custom floorplan to meet them. Empty nesters looking to create a more manageable home will find the one-story McAllister, or the more spacious Montgomery, fitting for their needs, as they have open plans and generous guest spaces without the hassle of stairs.
For first-time homebuyers, who are often families looking to expand in the future, there's the airy Bradford. It's a 3-bedroom, 2-bath with walk-in closets in every bedroom, a roomy laundry room, open kitchen and living room, all on one floor. For those who anticipate needing some extra areas for a home office, kids playspace or additional living space, the split-level Brighton comes with the option to furnish the basement.
For families with a mom and dad hoping for some luxurious private space, the ample Vicksburg has 4 bedrooms, 2.5 baths and 2,600 square feet with a huge master suite downstairs, separate from the rest of the bedrooms. It includes dual walk-in closets and a spacious private bath to make getting ready in the morning a breeze.
Beyond floorpans, our customers can further customize their homes using elevations, which can introduce elegant entryways, spacious porches for outdoor lovers, and more window options based on your personal taste and budget.
What's the point? Well, at the end of the day, it comes down to choice. We like to offer our customers as much choice as possible to properly meet their needs in a way that makes them happy and satisfied. Others might believe in one size fits all, but not the team at Wayne Homes. We believe in creating a home that reflects your personal lifestyle.
If you agree with our methods, we'd love to talk to you more about building a home that meets your unique leads. Get in touch soon!
About Wayne Homes
Wayne Homes is a custom homebuilder in Ohio, Pennsylvania, Indiana, Michigan, and West Virginia (see all Model Home Centers). We offer more than 40 fully customizable floorplans and a team dedicated to providing the best experience in the home building industry. For more information, Ask Julie by Live Chat or call us at (866) 253-6807.