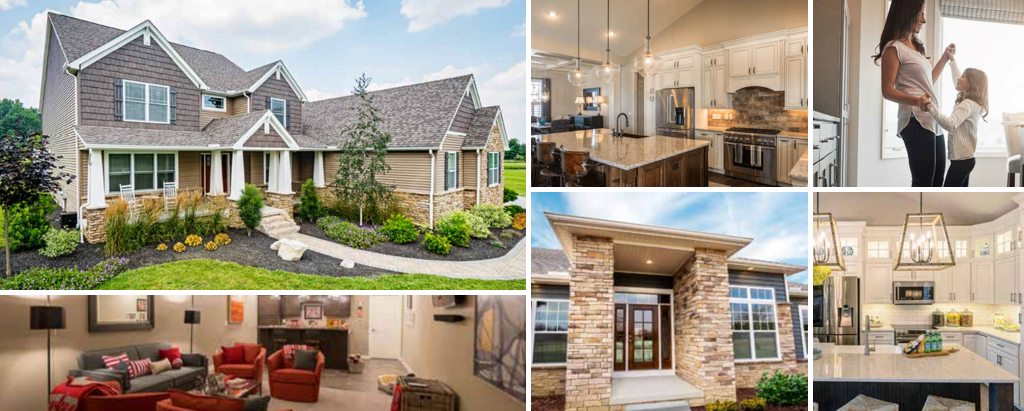 Customize your home with the Personal Value List
One thing we've learned in the 40+ years the Wayne team has been building homes, is no family is exactly alike. Some families want extra space for a den, game room, toy room the kids, or a getaway reading nook. Some want to pour all their extra space into the communal rooms and make it a huge area for family gatherings and get-togethers. Some know they want more kids or expect in-laws to move in soon, while others expect their adult children to move out soon and are more interested in downsizing. It's all relative and changes with every family we work with, which is what keeps our lives exciting!
That's why we created and use the Wayne Personal Value List with every single family and future homeowner we work with. By doing so, we are able to figure out what is most important to you and your family, both for now and into the long-term future. That gives us the insight we need to make sure we build a home that fits you perfectly.
We like to update our Personal Value List and the process homeowners go through to keep up with the latest trends and continue to offer as much value as we can throughout the building process. That's why we are now sharing an Idea Book to help more clearly define the wants and needs you have for you future home.
It's one thing to talk about what you want and need in a home; it's another thing entirely to look at pictures of actual homes, or portions of homes, that Wayne has built, and identify what you like, what you don't like, what could change, and beyond. Our Idea Book is free to download and can help you and your family better clarify the precise details you want to include in your future home.
The book includes images of stunning kitchens, relaxing spa bathrooms, beautiful and functional outdoor spaces, elegant custom touches and upgrades, outdoor elevation and landscaping options, flooring and lighting options, and much more. You probably already have an idea of what you want your home to look like, but we encourage you to peruse the book for additional inspiration or for ideas you may never have even considered. Who knew you wanted 9-foot ceilings? Or a stunning focal point fireplace? Or a backyard fit for entertaining the whole family?
Everything about the Wayne Homes process, including the Personal Value List, is designed to help you discover exactly what you want so we can deliver on it. We can't wait to hear what you decide on!
We want to work with you to discover exactly what you want and need in a home. Get in touch with us to make it happen.
About Wayne Homes
Wayne Homes is a custom homebuilder in Ohio, Pennsylvania, Indiana, Michigan, and West Virginia (see all Model Home Centers). We offer nearly 50 fully customizable floorplans and a team dedicated to providing the best experience in the home building industry. For more information, Ask Julie by Live Chat or call us at (866) 253-6807.