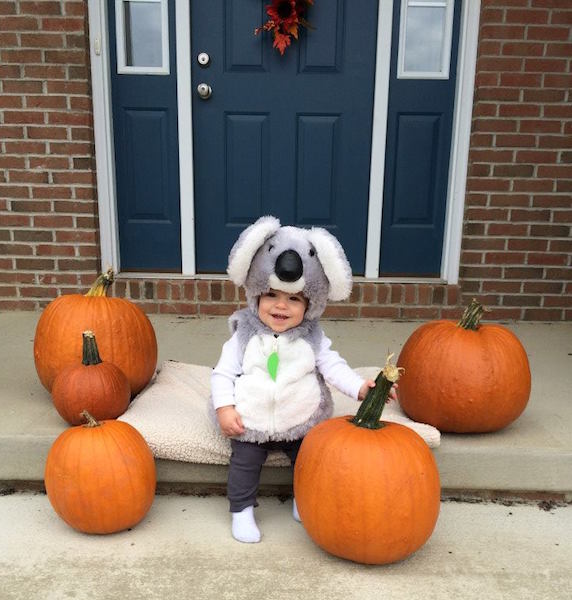 Enter to Win Our Halloween Costume Contest!
It probably comes as no surprise that the Wayne Homes team works with a lot of families to create their custom dream homes.
That means we have a lot of experience with young children, and many of our model homes showcase themed girls' and boys' bedrooms. We've shared family activity ideas here on our blog, and host regular customer appreciation events that are designed to incorporate the whole family.
If you have young children, you're probably well aware of the excitement this time of year brings. Halloween is just around the corner, and your own kids are probably bursting with ideas for elaborate costumes. Or, maybe you're going all-out this year and creating a themed costume creation for the whole family!
We're getting in on the Halloween fun by hosting a costume contest. It's really easy to enter – take a few photos of your creative costumes, then email us those shots at Halloween@WayneHomes.com. You can also send them through private message on our Facebook page.
Be sure to include the names and ages of your kids. The winner gets a $50 gift card to your choice of either Toys R Us or Best Buy!
Photo submissions will be accepted through November 6th and we'll be conducting votes via our Facebook page. You're welcome to vote there too! Four categories will win prizes – Judges Choice for ages 0-9 and ages 10-15, and People's Choice for both age categories as well. Sorry – previous winners aren't eligible to enter. Winners will be announced on November 9th.
Aren't sure yet what your kiddos will dress up as? Check out our Pinterest board full of inspiration. Here are some ideas to get you started:
The power of siblings
If you have several kids, tap into the power of cuteness multiplied by two (or more!) by creating a themed group costume. Each could be their favorite crayon color, their favorite characters from Toy Story, or get the whole family in on it and create the cast of characters from a classic flick like Peter Pan or the Wizard of Oz.
DIY it up
Creating a custom costume from scratch doesn't have to be hard. Using cardboard boxes, some makeup and some old clothes you don't mind altering, you can create a unique look. Use boxes painted bright colors to create your very own race car driver; a onesie died brown with some strategically placed felt fabric turns your toddler into a football; and some dark vintage clothes and grey make-up could turn your little girl into a witch.
Live Out Their Dreams 
Let your little boy or girl dress up as what they're dreaming of being when they grow up. Your little one will love carrying around a (cardboard!) ax while wearing a bright red fireman's suit or wearing scrubs with a surgical mask and stethoscope just like their favorite doctor.
Whatever you decide, don't forget to enter our contest. We can't wait to see what you come up with!
About Wayne Homes
Wayne Homes is a custom homebuilder in Ohio, Pennsylvania, Indiana, Michigan, and West Virginia (see all Model Home Centers). We offer more than 40 fully customizable floorplans and a team dedicated to providing the best experience in the home building industry. For more information, Ask Julie by Live Chat or call us at (866) 253-6807.