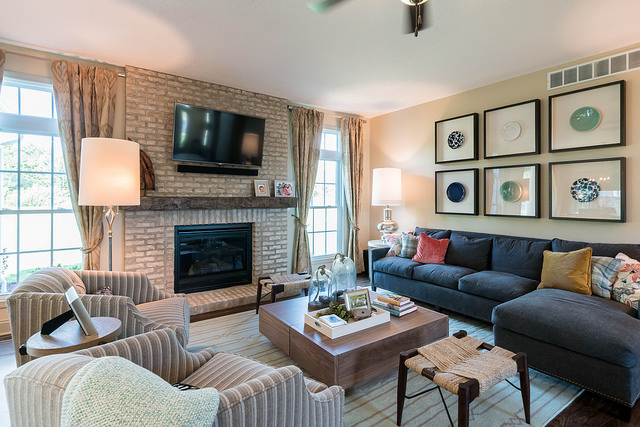 Explore the Sandusky Legacy model -- from your couch!
The weather is getting colder, the days are getting shorter, and before we all know it, we'll be ringing in the new year with friends and family. It's a hectic time of year for all of us — that goes without saying!
That said, it can often be hard to find time at any point throughout the year to prioritize the creation of your dream home. As crucial as it is, especially if you're facing space or functionality constraints in your existing home, it can be daunting to think about how much planning and effort goes into moving into a new home.
It's for that reason that we offer events such as open houses, to give prospective homeowners a chance to take a huge step forward in their planning process without sinking a ton of time into it. We know coming to an open house during the holidays might be a struggle, though, too — which is why we're thrilled to share the new virtual tour we have added to our website, highlighting the refreshed Sandusky Legacy model located at the Sandusky model center.
This virtual tour is about as real as you can get without leaving the comfort of your home. The high resolution videography lets you really experience the details of this model, from the quartz countertops, to the subway tile backsplash, and of course the gorgeous farmhouse sink in the updated kitchen. You can truly feel the openness of the home as you click through each room and open space, and no corner or nook will go unturned as you navigate your way around.
You can explore all three bedrooms and two bathrooms, the great owners' entry, the fireplace in the great room, the solar powered skylights, and a lot more. And with a two-car garage and more than 1,700 square feet of space, there's no risk of feeling cramped, especially as you enjoy this tour from the comfort of your home.
There's no need to venture out into the cold to get a feel for what your future home could look like. Check out our brand new tour, and be sure to let us know what you think!
Wondering how you can make a home like the Sandusky Legacy your own? We want to help! You'll have to leave the couch — but we promise it'll be worth your while. Give us a call today to get started.
About Wayne Homes
Wayne Homes is a custom homebuilder in Ohio, Pennsylvania, Indiana, Michigan, and West Virginia (see all Model Home Centers). We offer more than 40 fully customizable floorplans and a team dedicated to providing the best experience in the home building industry. For more information, Ask Julie by Live Chat or call us at (866) 253-6807.