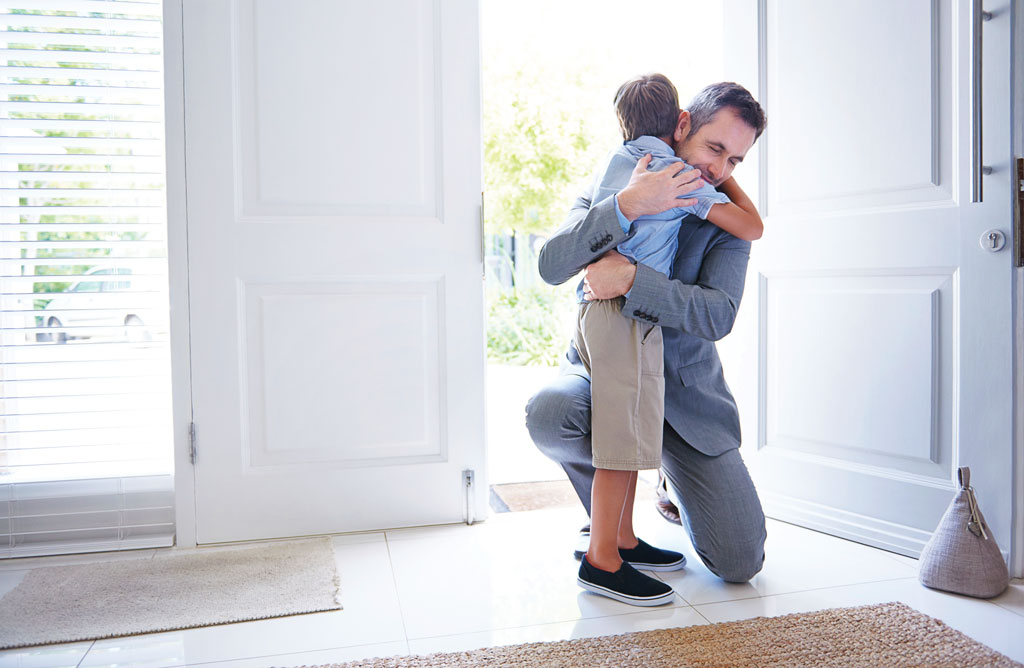 Favorites to celebrate Father's Day
Summertime is here, and you know what that means: BBQs, outdoor parties, gardening, and lawn care all take center stage at homes across the country. And, just as springtime brought us Mother's Day, summer time brings us Father's Day.
So, since we shared some thoughts on Mom's "domain" within the home to give insight into good Mother's Day gift ideas, we thought it only fair to cover dad's domain too!
The Basement
The idea of a "man cave" has become a popular one in recent years, and there isn't a better place in the house to have one than in a beautifully finished basement . Depending on the layout of your home, you can do a lot with this versatile space, including making an entertainment area, a game room, a bar, or a combination of all of these. If the dad in your life would loves a spruced-up man cave for Father's Day, consider a gift that will make a great addition to his space, like a game table, a kegerator for the beer lover, a new set of bar tools, or an upgraded speaker system for a music or media lover.
The Garage
Many of us have dads who like to pursue projects that let them work with their hands, and a garage space is the perfect place to do it. If your dad, husband or grandfather is a fan of DIY projects, handiwork and the like, consider giving him a new toy for his garage workspace, like a drill, portable table saw, spruced up tool box and storage containers, or new and improved lighting fixtures so he can tinker away well into the evening hours.
The Yard
Whether the dad in your life loves gardening, entertaining on his patio, grilling on the deck, or all of the above, giving him a gift that lets him spend more time in his favorite place is sure to be appreciated. For the aspiring grill master, an upgraded grill, new cooking tools, and other accessories are the perfect choice. An avid gardener is sure to appreciate some new planters, garden tools, a decorative hammock or even (if the fit is right) a lawn gnome to keep him company. And if entertaining on the patio is your dad's thing, a new set of outdoor serving utensils, cocktail creation accessories, or high quality spices, oils and liquors will bring a smile to his face.
Whether he's a man cave-dweller, garage tinkerer or outdoorsman, giving dad a gift centered around his favorite room of the house is sure to be a hit this Father's Day. Make sure to check out our Pinterest Board for more Father's Day inspiration!
Wayne Homes offers a wide range of floorplans and elevations that include some ideal "dad domain" space in the mix. Give us a call today to explore how dad can have his own special sanctuary in your new home!
About Wayne Homes
Wayne Homes is a custom homebuilder in Ohio, Pennsylvania, Indiana, Michigan, and West Virginia (see all Model Home Centers). We offer more than 40 fully customizable floorplans and a team dedicated to providing the best experience in the home building industry. For more information, Ask Julie by Live Chat or call us at (866) 253-6807.