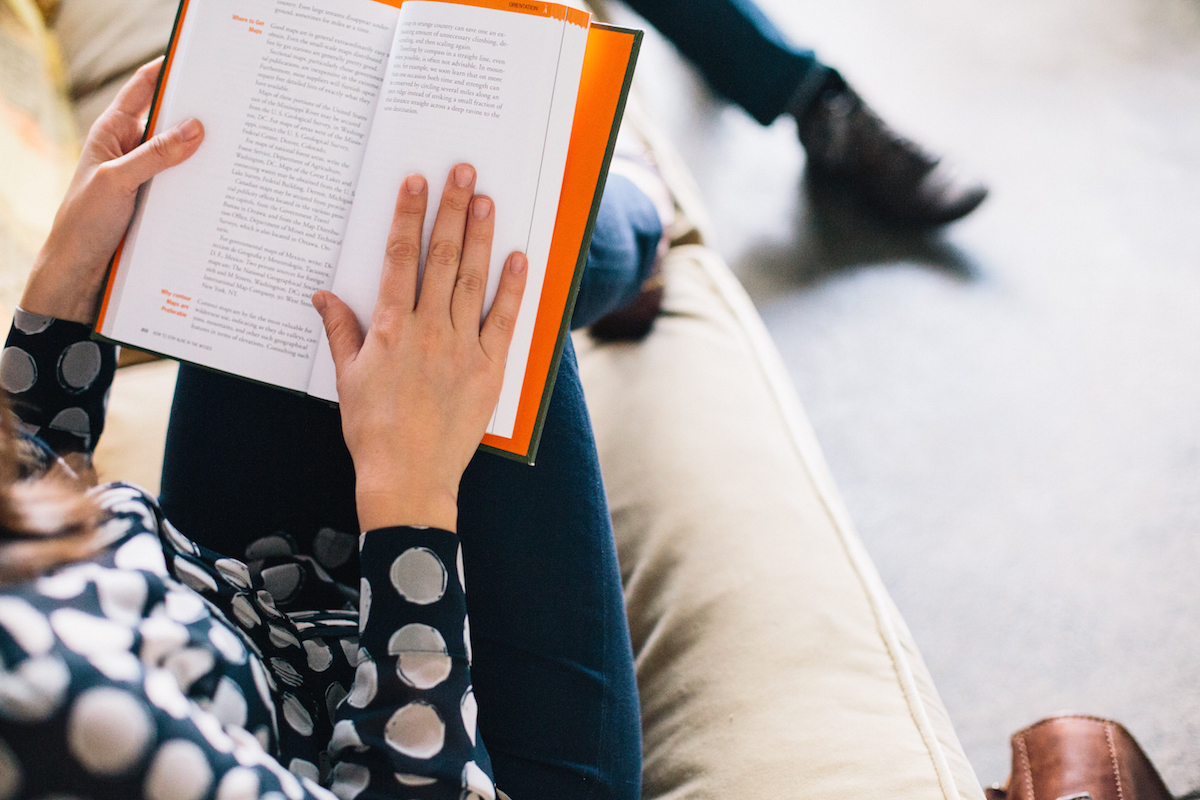 Hosting the Perfect Book Club in Your Home
After the intensity and excitement of the holidays, January and February can feel a bit like the doldrums. The lights come down, the decorations go away, and the house can seem pretty quiet as things go back to normal.
It is possible to keep the social fun of the holidays going throughout the wintertime. There's really no better time than winter to start a book club, and today we're going to look at some ideas for getting one started.
Why start a book club? It's a great way to meet your neighbors and cultivate some familiarity with those you may not know as well. Reading is an activity no one ever seems to have the time for, but making it part of your social calendar means you'll be more inclined to stick with this good habit. And, if you enjoy entertaining, it's a perfect way to try some new food and drink recipes sitting on your Pinterest board!
Prime your space
Choose a perfect spot in your home for your club to meet and ensure it's primed for a social gathering. Cozy fireplaces in a spacious great room make a nice focal spot, or sunny breakfast nooks in an open concept kitchen could work beautifully. If you're hoping for a more formalized atmosphere, a great room or dining area could work well. A sunroom off your kitchen or the airy breakfast nook is ideal for a more relaxed affair.
Once you've chosen your spot, ensure it's free of clutter and has enough seating to comfortably fit all of your guests. Flat table or counter space is useful for drinks and snacks, and having ample napkins as well as an easy to find trash bin is key for keeping the mess to a minimum.
Choose your club mates
Depending on the size of the gathering you're hoping to attract, you could limit your club to just a handful of close friends and neighbors or extend it to include more guests. Fliers at your local gym, library, schools, and other prime gathering areas are good places to advertise if you don't mind attracting a large group. Ensure you keep a handle on the guest list by requiring all participants to sign up via a free online service, such as Google Forms. Then, keep that email list handy for future communications.
Pick your first book
A light but high-quality book is a good place to start for your first gathering, and the New York Times' bestseller list is a good place to find them. No need to get too heavy right off the bat! For subsequent books, you can ask your club participants to make suggestions on a rotating basis, ensuring everyone's interests are represented, and that no one topic or theme is overemphasized.
Get the discussion going
A good place to start in order to get some discussion going are the online reviews of the book. You're sure to find a few reviewers with thoughtful critiques worth exploring, or commentary on the book's themes worth expounding on. Author websites may also have some discussion suggestions, as it's in their best interest to promote their book for club events!
Sort out the details
Using that email list of participants is a simple way to get details like refreshments, snacks and other details sorted. You can easily create a sign-up sheet on Google, email it to your members, and ask that they sign up for a specific to-do, such as picking up napkins and silverware or providing some drinks or snacks. That way, you ensure you aren't held responsible for managing every last detail of your gatherings.
Hosting your friends and neighbors for a book club can help create a warm and neighborly mood despite the chilly weather this time of year. Wayne Homes' custom floorplans feature wide-open spaces and cozy nooks alike, so whatever event you're hosting, you'll have the perfect space for it. Get in touch soon if you'd like to talk about creating a custom gathering space in your future home.
About Wayne Homes
Wayne Homes is a custom homebuilder in Ohio, Pennsylvania, Indiana, Michigan, and West Virginia (see all Model Home Centers). We offer more than 40 fully customizable floorplans and a team dedicated to providing the best experience in the home building industry. For more information, Ask Julie by Live Chat or call us at (866) 253-6807.