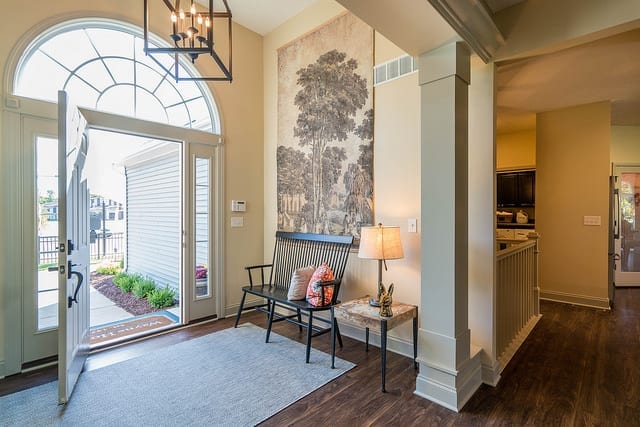 Last chance to snag 2016 home prices!
With the coming of a new year comes new responsibilities for many of us. It's also a time for many of us to think about our futures, and what goals we want to meet over the next 12 months. Finally — and this is important! — it's a time to lock in 2016's home prices for the last time, ever! Put all that together, and you have quite a few reasons why now is the best time to buy a home with Wayne.
Soon, we'll be enacting some price changes for our services, in order to better provide the best quality service, materials, and experience to our customers, and to adjust for increased construction and material costs from our trusted trade partners. That means that now is probably the best time you'll ever have to buy a new home with Wayne. We want to make your home as affordable as possible while also incorporating as much of your desired wish list as possible, and there's no better time than right now to make that happen.
We've also been paying close attention to the Fed, and projections are for not one, not two, but potentially three interest rate hikes in 2017. They've already increased short term interest rates by .25 percent, and while that isn't the same as increasing mortgage rates, short term rates do certainly filter into mortgage rates.
To put it into perspective, if mortgage rates go from 4 percent to 4.5 percent a month, the average mortgage payment will increase by about $70. If they go to 7 percent, that increase will rise to more than $450 dollars! Right now, many analysts expect the end of 2017 to have mortgage rates closer to 5 percent, but it's expected further increases will occur in 2018 and 2019.
By signing a contract with Wayne before the price increases, you'll enjoy 2016 prices in the year to come. And while it's certainly reassuring to witness the Fed's increased confidence in the economy, that doesn't mean you have to pay increased prices and rates for your future dream home!
We have a seemingly endless number of floorplan options for your future home, and within each floorplan are countless ways to customize the home to meet your family's specific needs. We know you'll love working with our team to build your Personal Value List, too!
Whatever floorplan strikes your fancy, there's never been a better time to move forward on your new home. What's there not to love about a new home for 2017 at 2016's prices?
Curious about what floorplan would work best for you? Want to dig deeper into the numbers and get the best prices and rates possible? We can't blame you! We've got a whole host of team members ready to answer your questions. Give us a call!
About Wayne Homes
Wayne Homes is a custom homebuilder in Ohio, Pennsylvania, Indiana, Michigan, and West Virginia (see all Model Home Centers). We offer more than 40 fully customizable floorplans and a team dedicated to providing the best experience in the home building industry. For more information, Ask Julie by Live Chat or call us at (866) 253-6807.