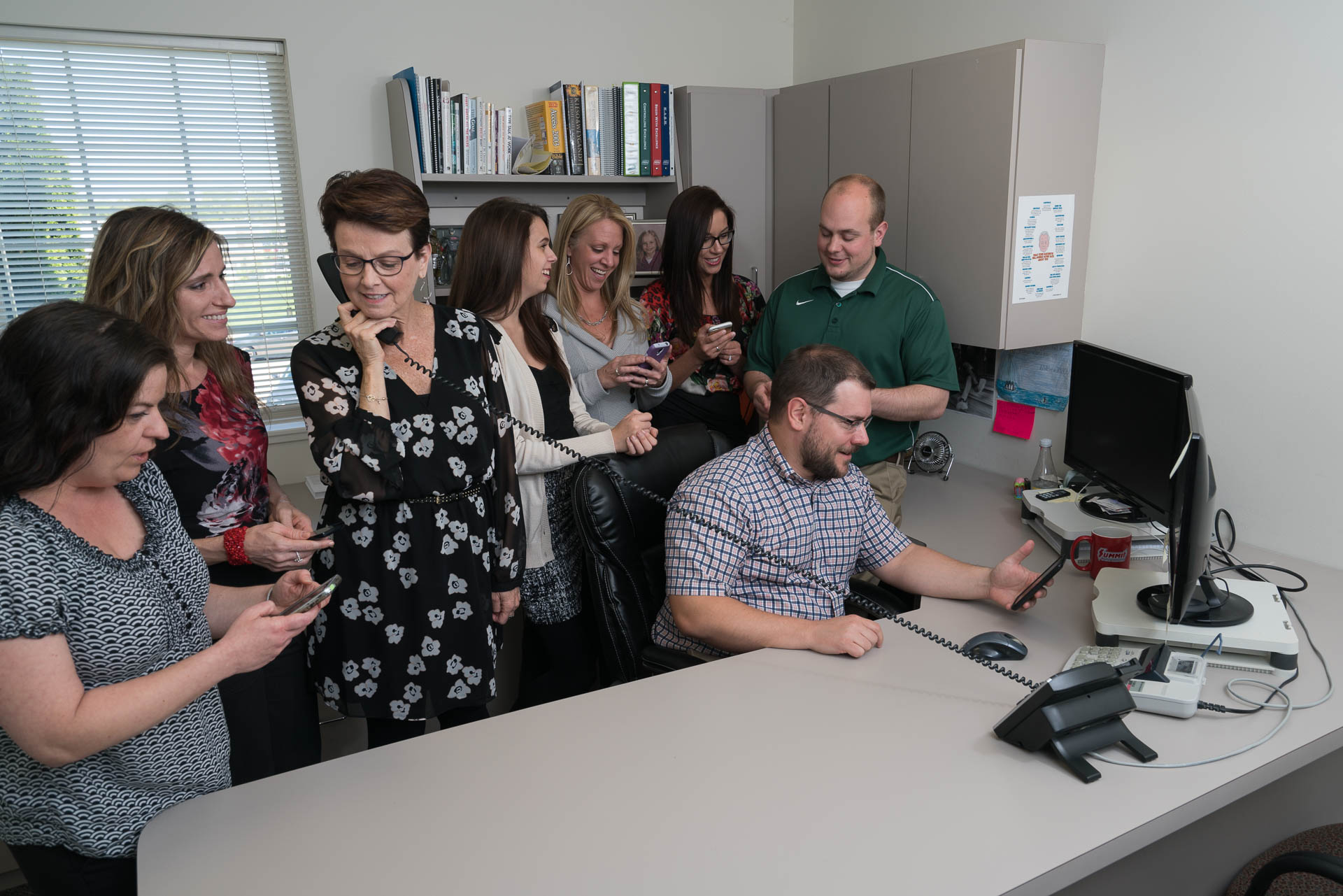 Meet the Team: Accounting Department
As part of our continued "Meet the Wayne Team" series, today we'd like to introduce you to two members of our accounting department: Taylor Bari, our bookkeeper, and Todd Michaels, our assistant controller!
Many of the families we work with become a part of the Wayne Homes family, too, and the same can be said for our employees, whether they've been here for six months or, in Todd's case, a decade!
Taylor, who's been with our team for three years, joined first as a receptionist, then became a closing coordinator until she moved into her bookkeeping role one year ago. She and Todd both pointed to their teammates as being a huge part of what makes their jobs enjoyable, which echoes the sentiments we've heard in previous "Meet the Team" installments.
Taylor said she is focused on continued education, and will pursue an MBA after finishing her bachelor's degree in business management. She plans to use the skills she's learning to grow within the accounting department, something Todd is familiar with given his long and happy tenure on the team.
As a leader in the department, Todd said he takes a more 'hands off' approach, which is made a lot easier by the fact so many people in the department are hard working, dedicated and team-oriented. Trusting that everyone will do their jobs to the best of their ability is at the core of Todd's approach, he told us.
Both Todd and Taylor value their unique families – Taylor and her fiance, Nathan, work hard to keep up with their 3-year-old daughter and puppy, while Todd and his wife, Erin, enjoy spending time with their 8-year-old daughter. Todd's a huge Red Wings hockey fan who enjoys smoking meat in the back yard, while Taylor likes to wind down with a book. She's a cook too, though, and has taken up cooking in recent years, much to her daughter's delight!
We hope you enjoy meeting our team as much as we enjoy working with them everyday. Until next time, say hi to Todd or Taylor if you have a chance to chat with the accounting department, or get in touch with another team member to talk about you big picture home-building goals!
About Wayne Homes
Wayne Homes is a custom homebuilder in Ohio, Pennsylvania, Indiana, Michigan, and West Virginia (see all Model Home Centers). We offer more than 40 fully customizable floorplans and a team dedicated to providing the best experience in the home building industry. For more information, Ask Julie by Live Chat or call us at (866) 253-6807.