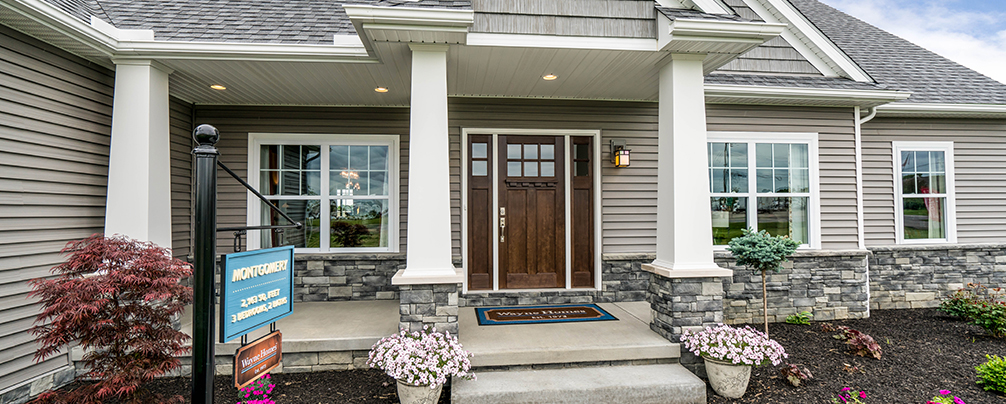 Newark Finance Seminar: Home financing made easy
When it comes to moving into your dream home, there are a lot of details to think about. Choosing a custom floorplan just scratches the surface of it — there's also features to choose, designs to consider, a plot of land to find, and for some, the job of selling your current home.
One of the most intimidating aspects of building a dream home, though, is figuring out how to pay for it! From construction loans to mortgages, upgrades to interest rates, there's a lot to sort through. Luckily, Wayne has lots of talented professionals on hand to help with the process, whether you're ready to get started today, or if you're just exploring your options.
To support you as you sort through the complicated nature of home financing, we're excited to host a finance seminar, titled 'Home financing made simple,' at our Newark Model Home Center on Saturday, March 4. The center, located at 9470 Lancaster Rd. in Hebron, OH, will host two presentations, at 1 p.m. and 3 p.m., for your convenience.
As it turns out, financing may not be quite as complicated as you expected, especially after attending this seminar! You'll also have the opportunity to discover the advantages of building a custom home, enjoy complimentary snacks and refreshments, and might even win a door prize or two!
Our hosts include:
Hilary Barbuto, Sales Manager, has been with Wayne Homes for 14 years. She'll demystify the custom home building process and explain how to make the numbers work. She has vast experience as a New Home Consultant and Design Consultant, so she really knows what she's talking about.
Bob Crum of Home Savings, brings years of construction loan experience and will focus on the do's and don'ts of financing during the loan process.
Seating is limited, so call 866-902-4521 now to reserve your seat. We can't wait to see you!
Have a question or want to learn more about this event? Just get in touch and we'll do our best to help!
About Wayne Homes
Wayne Homes is a custom homebuilder in Ohio, Pennsylvania, Indiana, Michigan, and West Virginia (see all Model Home Centers). We offer more than 40 fully customizable floorplans and a team dedicated to providing the best experience in the home building industry. For more information, Ask Julie by Live Chat or call us at (866) 253-6807.