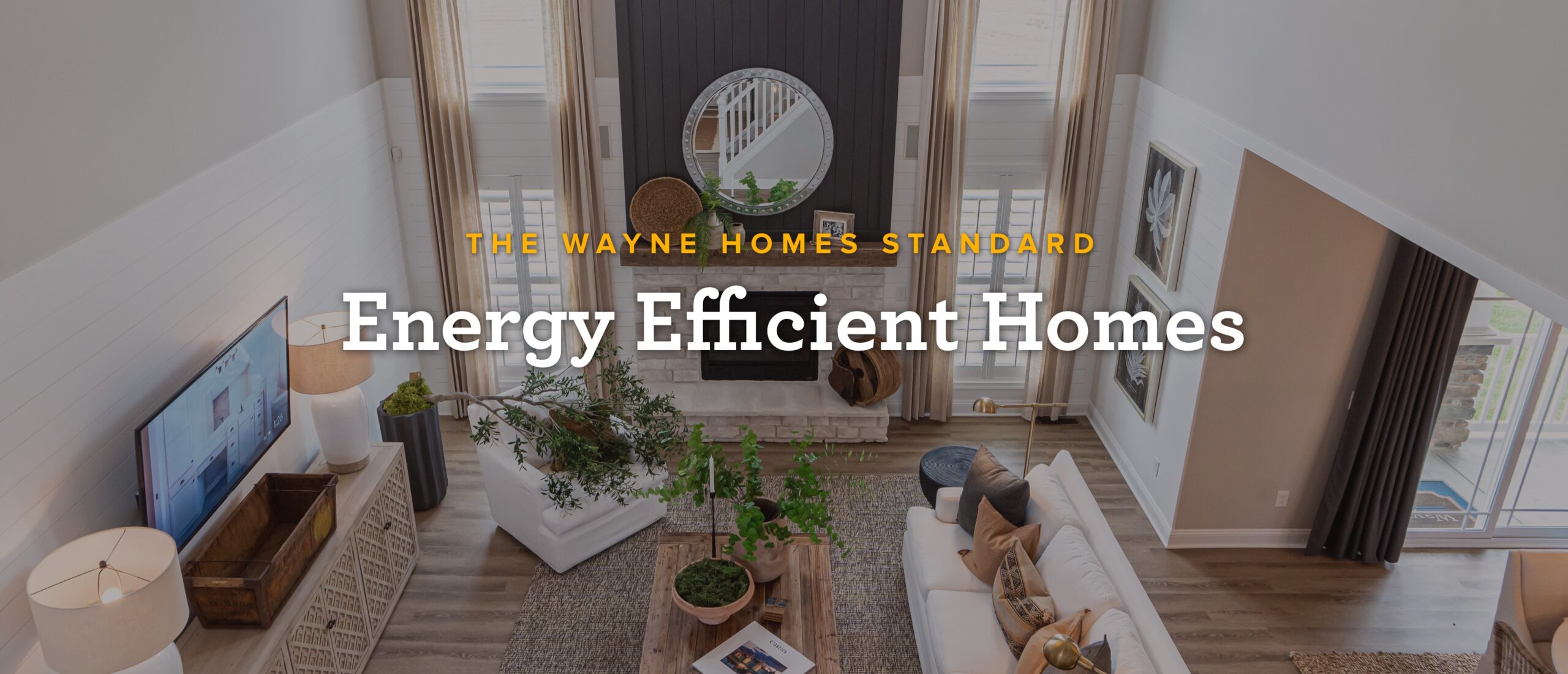 Bright Idea: How Wayne Homes Are Energy Efficient
Energy Efficiency is a Bright Idea!
We all know energy efficiency in your home saves you money, but at Wayne Homes we don't think you should have to pay more money to enjoy those benefits. That's why we've raised the bar for what's considered "standard" in a new home.
Wayne Homes has been an energy efficiency focused homebuilder for over five decades, and we've led the charge toward more energy-efficient homes in the areas we serve. In fact, we are the proud recipients of the ENERGY STAR for Homes Leadership in Housing Award. Each of our floor plans is available with high-performance windows, superior insulation and cutting-edge, energy-efficient HVAC systems. Years ago, we made a commitment to building energy-efficient homes that are both pleasing to the eye, your wallet and the environment. It's our way of paying it forward.
A New Standard of Energy Efficiency
We like to think that we've raised the bar for what's considered "standard". We know that as a savvy homeowner, it's important that you have an energy-efficient home. So we've made better, more energy-efficient home features standard.
Here is what you get with your new Wayne Home:
Carrier® 96% high-efficiency 2-stage furnace

This furnace saves on energy since it has the ability to toggle between different levels to consume more energy or less depending on how much heat you want.
96% is great rating–only about 4% of energy is escaped from the system to the area near the furnace.

Carrier® 13.8+ SEER2 central air conditioning

Paired with our great insulation and caulk/sealant package, we are able to keep the cool air our conditioners produce inside the house longer.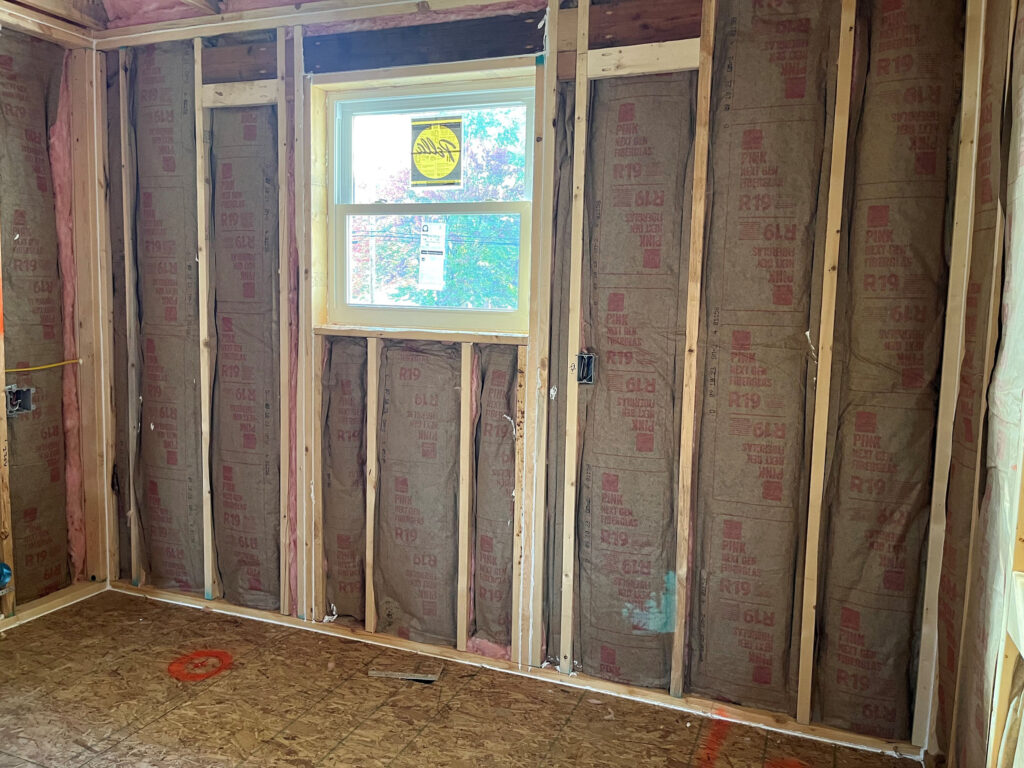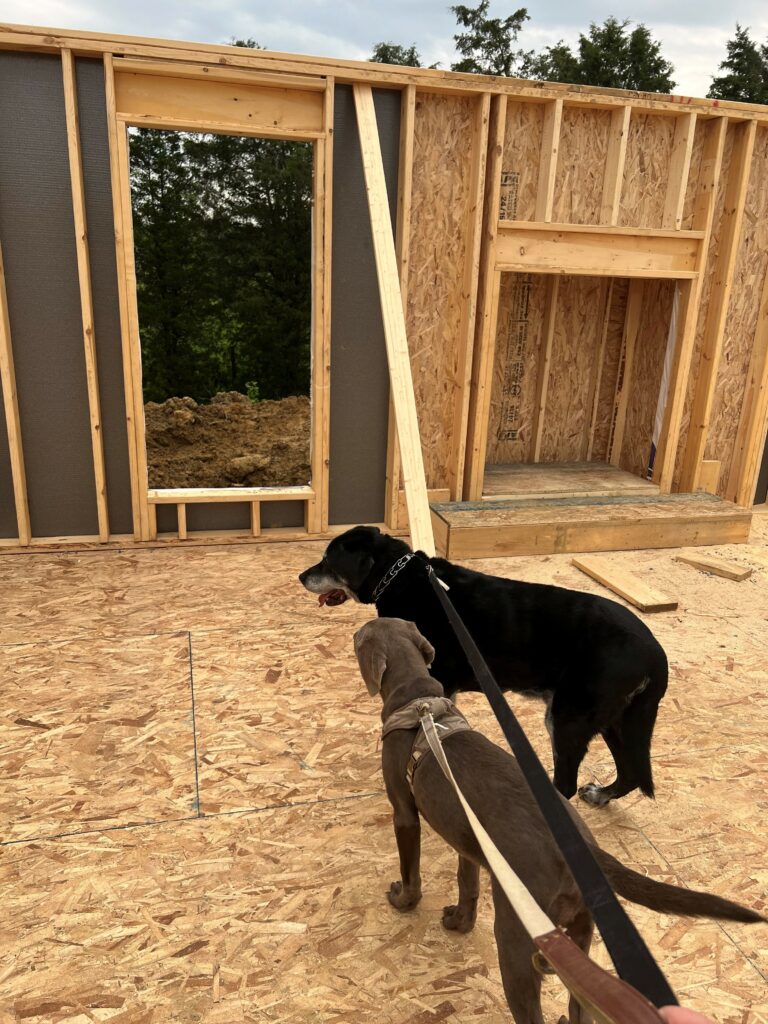 Insulated sheathing with OSB bracing

We achieve full coverage with this method.
In other homes, 22% of total walls are not insulated on the areas with studs.
Prevents all thermal bridging from occurring.
Thermal bridging is the movement of heat across an object that is more conductive than the materials around it. The conductive material creates a path of least resistance for heat. Thermal bridging can be a major source of energy loss in homes and buildings, leading to higher utility bills.

Alpha Pro Tech REX™ weather resistant housewrap to further reduce moisture and air infiltration
Pella® Encompass vinyl single hung windows with NaturalSun LowE double pane glass, argon gas filled for added insulation
R-10 insulated foam board atop 2' of interior unfinished basement walls
Caulk and sealant package throughout

Prevents air infiltration.
Because of how well our package prevents warm or cool air from escaping or being replaced with other air, we save our customers money over time due to not having to spend money on energy to keep desired temperature.
We perform a Blower Door Test as a standard on all homes–we do this even when not required in some states.
The blower door test is conducted as part of the energy assessment of your home. Your contractor may also operate the blower door while performing air sealing (a method known as blower door assisted air sealing), and after to measure and verify the level of air leakage reduction achieved.

LED light bulbs for all fixtures
If you're ready to learn more about having an efficient, new home from Wayne Homes, then reach out or stop by your nearest location.
We're here to help you get the efficient new home you want! Contact us today to get started.
---
About Wayne Homes
Wayne Homes is a custom homebuilder in Ohio, Pennsylvania, Michigan, and West Virginia (see all Model Home Centers). We offer more than 50 fully customizable floorplans and a team dedicated to providing the best experience in the home building industry. For more information, Ask Julie by Live Chat or call us at (866) 253-6807.
Disclaimer: The details of this blog are accurate as of the publish date, but are subject to change.