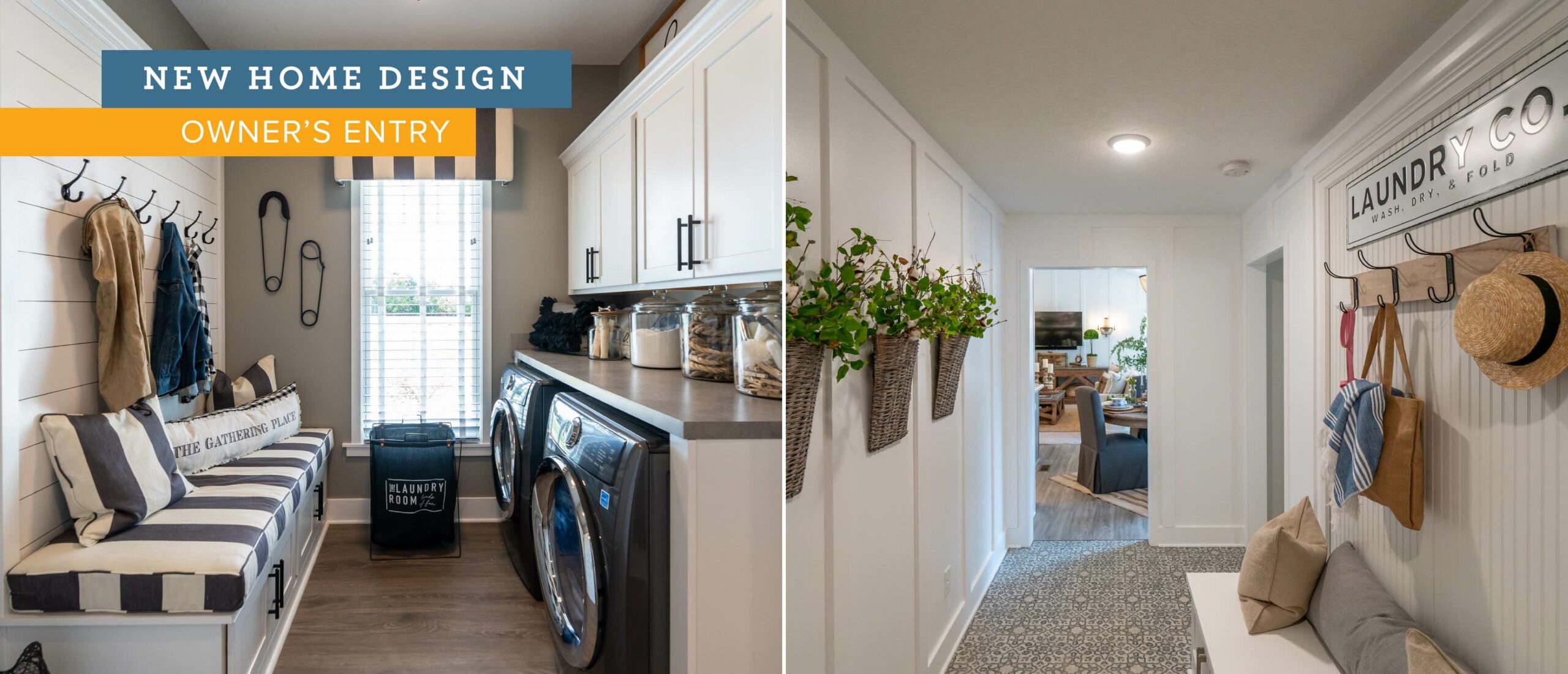 Own Your Day with a Great Owner's Entry
An owner's entry has become one of the most important spaces in a home–and one of the most requested features in new construction homes.
An owner's entry is the space just inside the door from the garage which is the entrance the family uses most often. This space is usually separate from the foyer/front door where guests most often enter. Sometimes this area includes the laundry room and other times, the laundry room is in a different location, depending on the home's floor plan.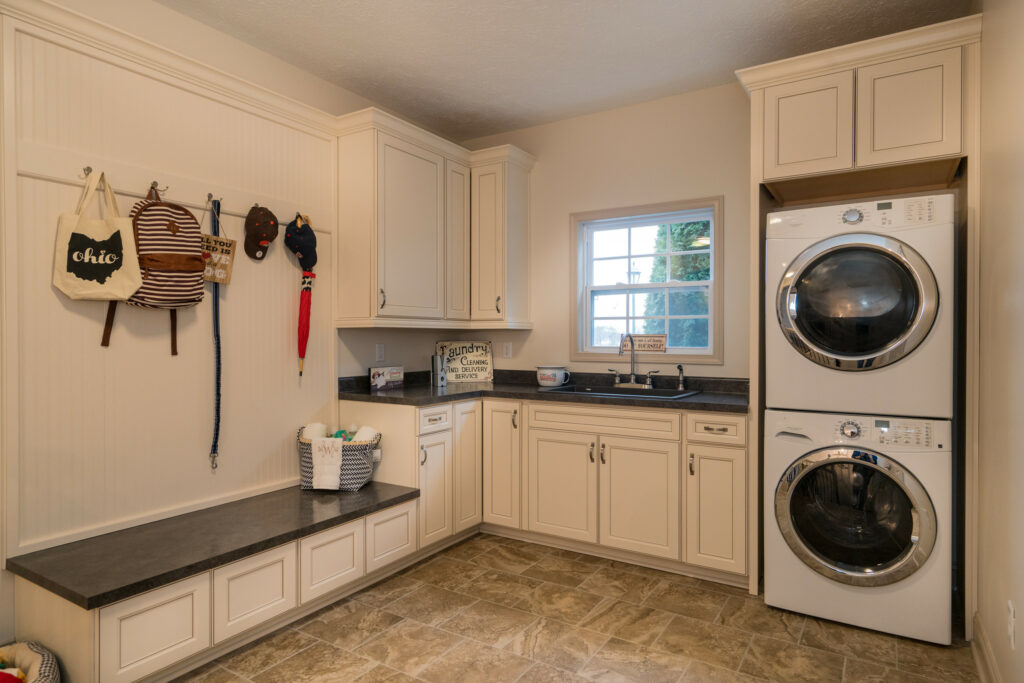 If an owner's entry is an important feature for you, then you're in luck!
Wayne Homes offers a wide range of floor plans that offer owner's entries, and if you find one that doesn't, we can customize it to have the owner's entry of your dreams. That's just one of the reasons our homeowners choose Wayne. Flexibility, affordability, quality, and options make Wayne Homes a wise choice.
Here are some ideas for your owner's entry to make it the ideal space for your home:
Make It Welcoming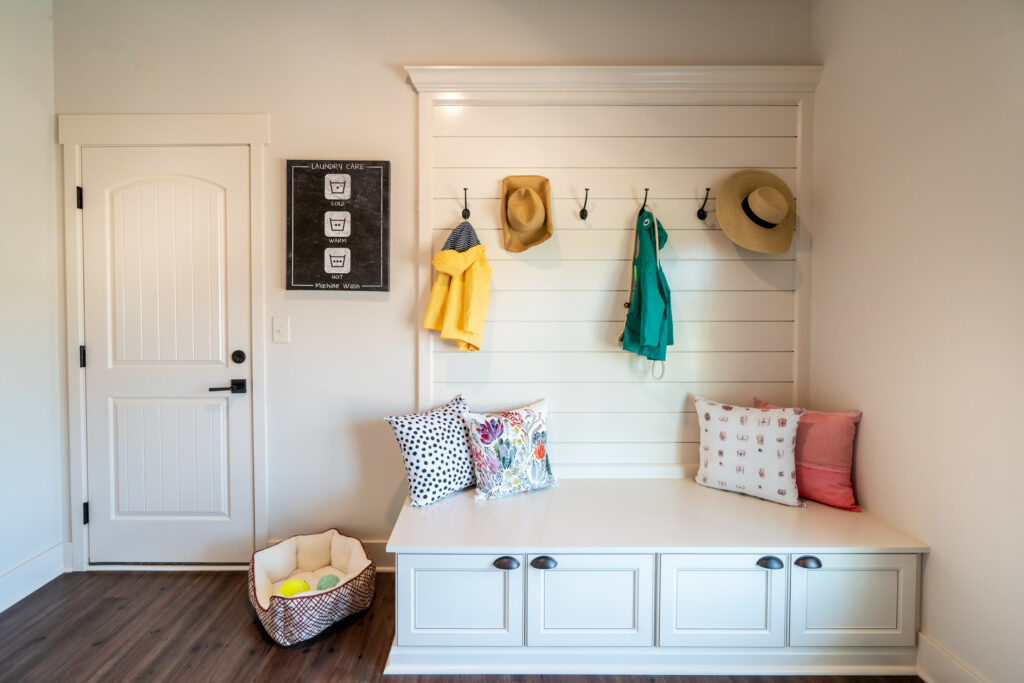 For homeowners, the owner's entry is often a welcoming space because it's the area that greets the family when they arrive home. Make it welcoming by adding special touches, like a mint or candy jar, area with your house shoes, and positive decor with welcoming messages. Don't forget a bench to sit down and take your shoes off!
Muddy Boots Belong Here
Adding a door to access the outdoors directly from the owner's entry is a great idea because it means muddy boots can stay in the owner's entry and not on your home's beautiful floors. An owner's entry is a perfect place to put shoes, coats, leashes, and everything you need to venture to the great outdoors. A shoe rack will help keep those boots off the floor until you can clean them off.
Easy to Clean
If muddy boots have found their home in the owner's entry, then it better be a space that's easy to clean. Think tile or luxury vinyl flooring here. Washable area rugs are also a must. Having a sink or easy access to laundry is another great idea. That way dirty hands, clothes, shoes, or dogs can be cleaned off before they ever leave.
Take Care of Business
No, we don't mean adding a desk to your owner's entry (although that's also a good idea!), we're talking powder rooms. Some homeowners prefer to have a half bathroom near the owner's entry for convenience when coming in from outside or heading out the door. When you're busy gardening or playing outside, it's just a quick trip into the house to take care of business before getting back out there!
Drop Zone
Once you're in the owner's entry, you've entered the drop zone. This is often the "landing zone" for keys, purses, backpacks, coats, mail, etc., so organization its key! Be sure there is a place for everything, so no one gets confused. If you have kids, personalized lockers can be a fun way to keep everything straight, or you can use cubbies, bins, or baskets. Hooks for coats and keys do the trick, and a mail organizer will keep bills and letters in clear view.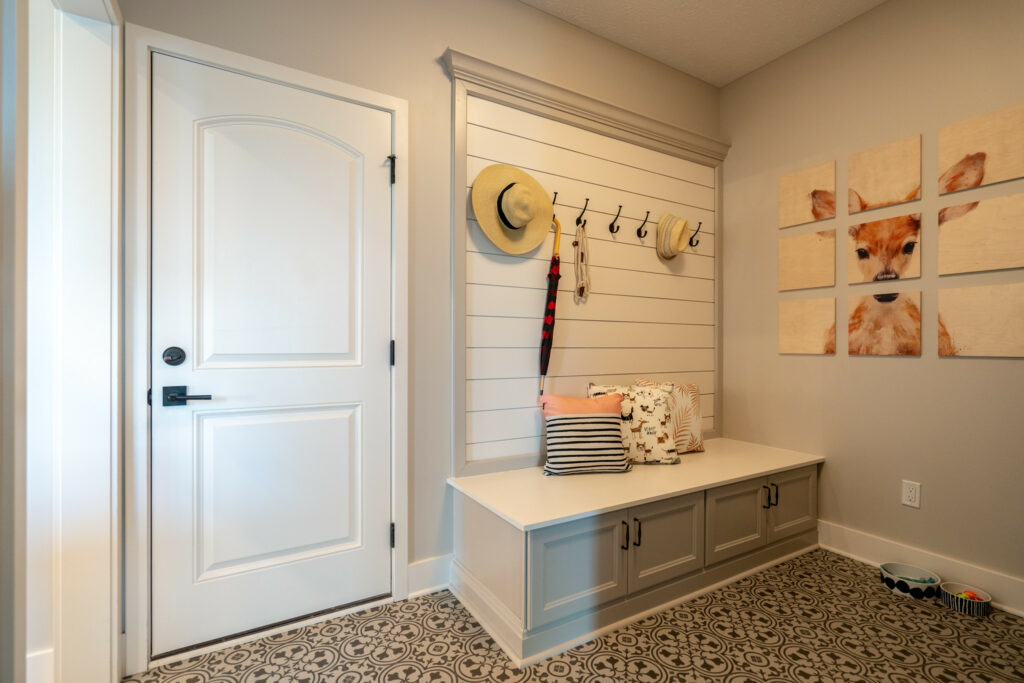 Storage Central
If you'd rather not see your coats and shoes, opt for a closet in your owner's entry. A closet in this space is the perfect way to keep things out of sight. This can also function as an extra pantry for items that are not used regularly or too bulky for the kitchen pantry. Shelves can also be added to the walls for functional storage, or just for decoration purposes.
We hope your Wayne home will be your forever home, so the good news is, your owner's entry can evolve with you!
When your children are young, you might prioritize cubbies and self-service areas for backpacks and coats. When your children get older, storage might be most important, to keep everyone's stuff organized. Then, as empty nesters, you might want to transition this space into your dog's domain, or a gardener's delight. However you use it, an owner's entry offers storage solutions you will love for life.
Are you ready to design your ideal home with Wayne? Contact us and we can find the solutions you need for your new home.
---
About Wayne Homes
Wayne Homes is a custom homebuilder in Ohio, Pennsylvania, Michigan, and West Virginia (see all Model Home Centers). We offer more than 50 fully customizable floorplans and a team dedicated to providing the best experience in the home building industry. For more information, Ask Julie by Live Chat or call us at (866) 253-6807.
Disclaimer: The details of this blog are accurate as of the publish date, but are subject to change.