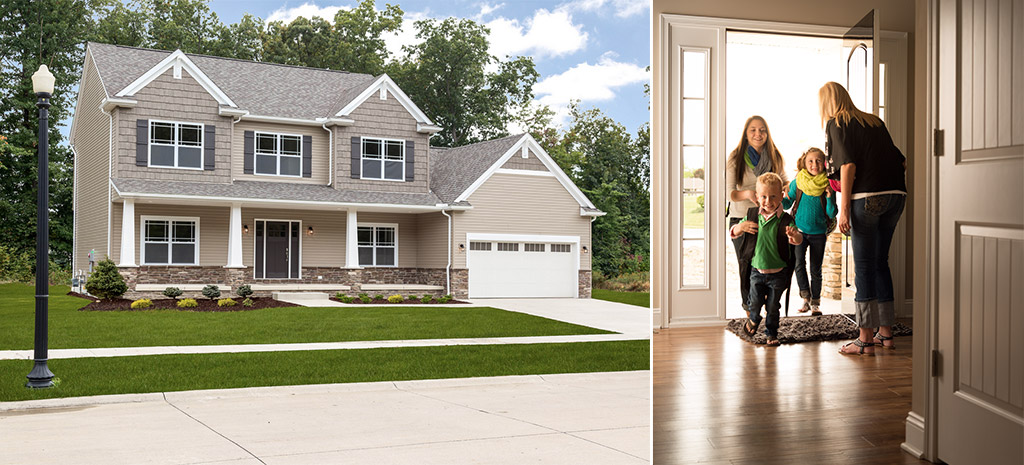 Prepare Your Home for Spring Activities
It's time to cast off that winter shadow. Spring is now upon us. The grass is greener. The flowers are blooming. During this period of growth and new beginnings, maybe it's time to consider a fresh start in a new home. And while Wayne Homes is building your custom home, commit to a weekend of spring-cleaning the one you live in now. Clear out all the clutter and make room and time to do the fun stuff. After all, Easter is right around the corner. Get ideas and inspiration from the Wayne Homes team for the best Easter decorations and crafts below.
Paint and Dye Easter Eggs
Decorating Easter eggs has come a long way since buying the seasonal box of grocery store dye. These days, you'll find people getting creative with masking tape, rubber bands and even melted crayons to make their eggs. Gather kids around the kitchen table for an afternoon of DIY Easter Eggs. Toddlers and younger children will fare better with plastic eggs than real ones. Cover the table or your countertops with plastic and get anything fabric away from arms reach to minimize accidents. And don't forget to wear gloves or else be prepared to deal with dye-colored hands for the next few days.
Decorate Your Home Inside and Out
It's time to break out your Easter decorations and liven up the house—or if you don't have any (or many), you can make your own. For example, all you need are plastic eggs and yarn to create Easter egg garland. Simply poke holes in the tops and bottoms of the eggs and string them end-to-end. Spend an afternoon making an Easter wreath to hang on your front door. Get in the holiday spirit by hanging up decorations.
Bake Cookies and Other Sweet Treats
Mmmmmm. Holidays are the perfect excuse to break out the mixer and whip up some baked goods in the kitchen. What better way to spend the weekend than to make sugar cookies and letting the little ones decorate them? Zesty lemon squares or carrot cake cookies would be a welcomed sweet treat by any visitors to your home this spring.
Host an Easter Egg Hunt
Invite your youngsters' neighborhood friends and classmates over on the weekend for an epic Easter egg hunt on your lawn. Stuff plastic eggs with candy, coins and other prizes then have an adult or two go outside and hide the eggs while the kids are corralled in the house. Don't forget to offer them some of those delicious cookies you just made.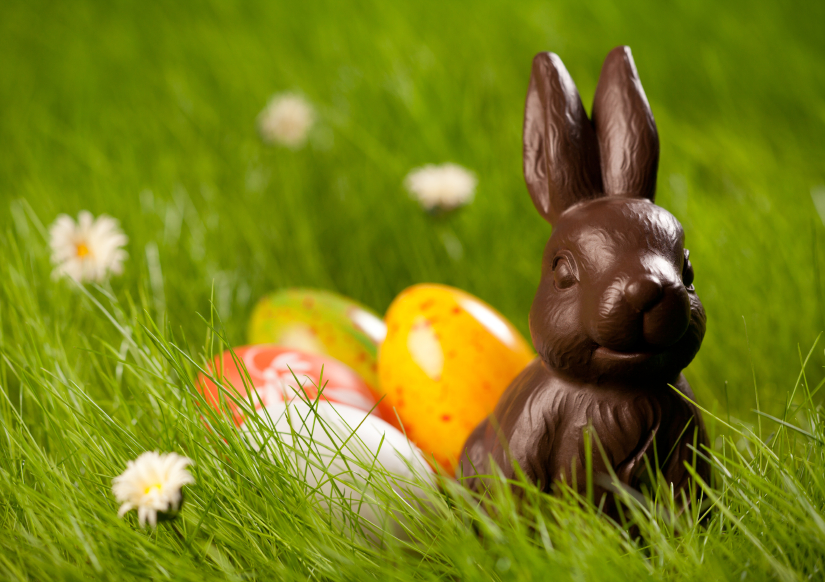 We love spring at Wayne Homes, and everything it brings with it. No more heavy winter coats or icy roads. Perhaps you've noticed your family has outgrown your current home and it's time to start on that custom home you've always dreamed of. Imagine a bigger, better-equipped kitchen for making Easter cookies or a better yard for the perfect egg hunt. As your custom homebuilder, we can make that happen. Come in to the Wayne Homes Model Home Center nearest you and discover that your dream is more affordable than you may think.
About Wayne Homes
Wayne Homes is a custom homebuilder in Ohio, Pennsylvania, Indiana, Michigan, and West Virginia (see all Model Home Centers). We offer more than 40 fully customizable floorplans and a team dedicated to providing the best experience in the home building industry. For more information, Ask Julie by Live Chat or call us at (866) 253-6807.