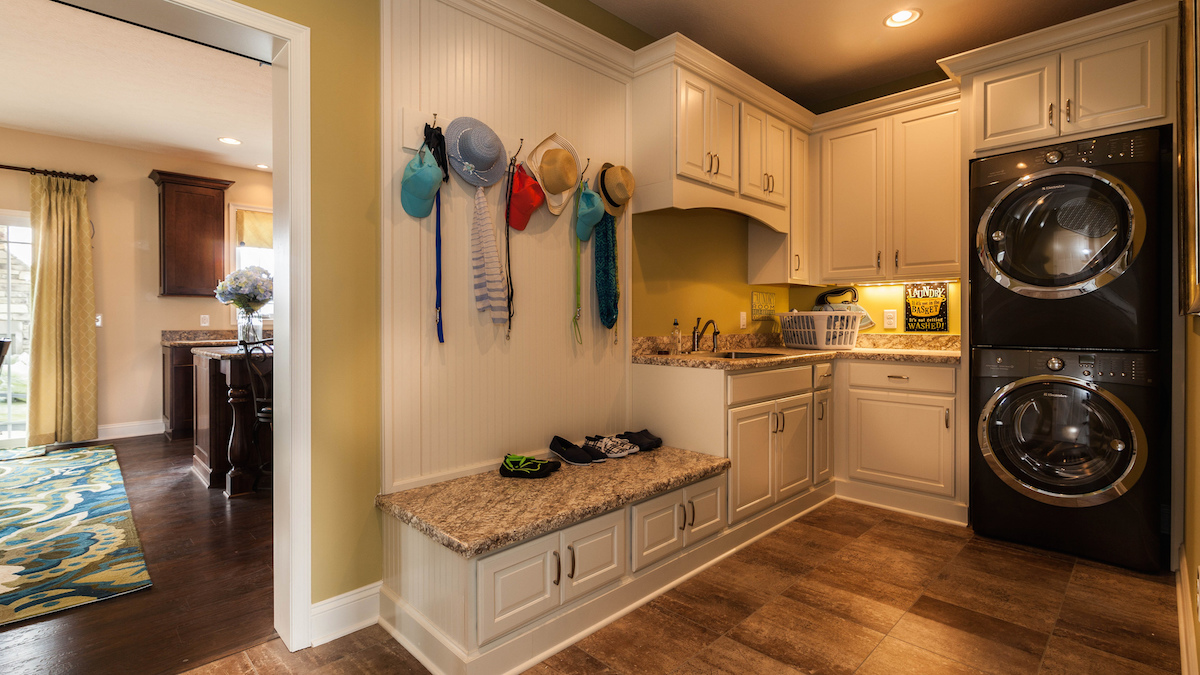 Speedy Spring Cleaning Tips
Ah, spring. What a wonderful time of year! Not to be stereotypical, but spring time is truly the perfect time to take a look at your "spring cleaning" habits and assess what's working, what's not, and what you could change this time around.
Spending hours and hours doing a seasonal overhaul might seem like just part of the deal, but we're here to share some tips and tricks for streamlining your spring cleaning process and make it not only more effective, but less time consuming as well.
First, get organized
The bane of a good spring cleanup? Clutter. Before you even start, commit to organizing your seasonal and holiday items in neat categories, then package them away in clear bags and containers for easy access next year. Once all your extra items are taken care of, it's time to dig in.
Carpet cleanup
If you have the time, it's a great idea to professionally steam clean all the carpets in your house. Pulling out that winter dust and dirt will leave your rugs looking and smelling fresher than ever. Tight on time? Concentrate on the high-traffic areas. Snag some carpet cleaner from the store and go to town on the busiest spots for a quick update. (Make sure you review your carpet warranty for cleaning instructions so as not to void any warranty coverage you might have.)
Window brightening
For a thorough, long-form cleaning project, pull all the screens from your windows and hose them down in your driveway, then use a soapy bucket of water and a wash cloth to thoroughly clean each window inside and out. A putty scraper can be used to remove stubborn grime. Short on time? Use a hand sweep to brush debris from your screens and use a heavy duty multi-purpose cleaner to remove dirt from the exterior of your windows, where the most grime builds up.
Furniture refresh
Got some time on your hands? Pull each cushion from your upholstered furniture from its home and bring it outside, then use a tennis racket to really knock all the dust and debris from each cushion. Wash all washables in the washing machine, and thoroughly vacuum out each cushion-free frame before replacing them. Short on time? Use the upholstery attachment on your vacuum to thoroughly clean under all the cushions, then grab a lint roller and go to down on every possible surface of your furniture and its cushions.
Spring cleaning your home can be as time consuming or as quick as you make it, but whatever you do, you're sure to discover a newfound appreciation for your lovely home once it has been polished to a sparkling shine! Visit our Pinterest board for more spring cleaning tips.
A brand new home means a lot less accumulation of seasonal dirt and dust – at least for a little while! Interested in talking about a new home for you and your family? Get in touch!
About Wayne Homes
Wayne Homes is a custom homebuilder in Ohio, Pennsylvania, Indiana, Michigan, and West Virginia (see all Model Home Centers). We offer more than 40 fully customizable floorplans and a team dedicated to providing the best experience in the home building industry. For more information, Ask Julie by Live Chat or call us at (866) 253-6807.