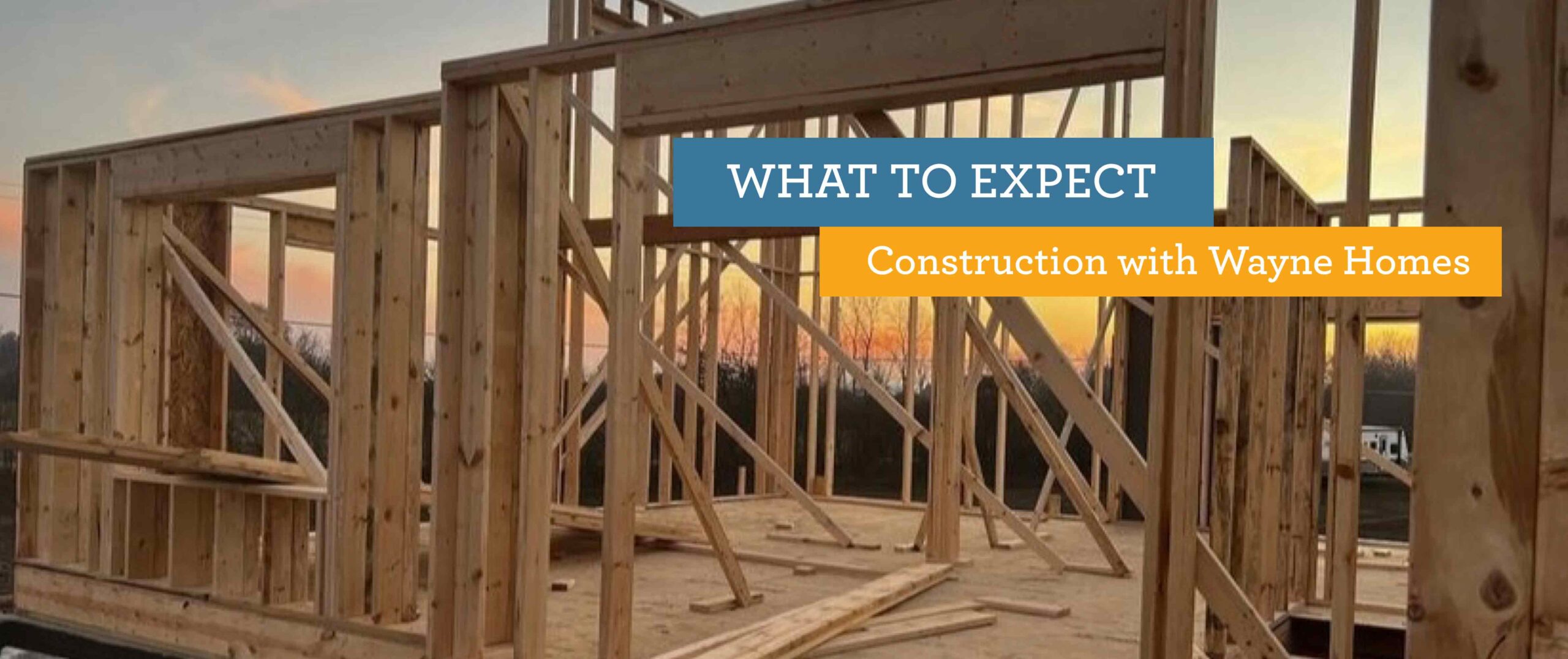 What to Expect: Dig Day and Construction
Dig day and the construction process is an exciting part of the building timeline when building on your land with Wayne Homes.
The featured Image on this blog is courtesy of the Ventimiglia Family.
We know that for homeowners, groundbreaking is one of the most exciting times in the construction process. It's usually when things start to get real. Everything is kicked into high gear after this point. While this is a very exciting time for the homeowner, we also know there can be lots of questions about what happens after this point. That is why we put together this handy guide to Dig Day and beyond!
As part of our What to Expect series, we created a helpful building video detailing the process.
If this is your first on-your-lot custom home, you probably have a long list of questions to ask. Luckily, we have got the construction process down to a fine art, and we're here to support you every step of the way.
Breaking Ground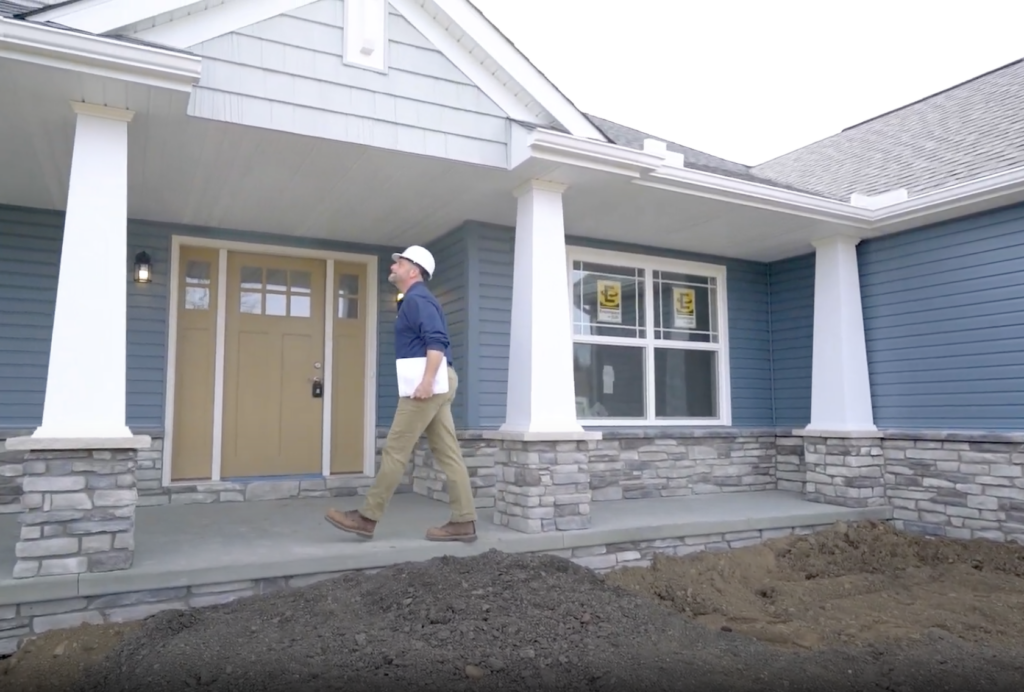 After the design phase, banking process, permits, and land prep are completed, it's time to start building your dream home – and the first step is breaking ground! Dig day has arrived.
Foundation Phase
We're with you every step of the way from the groundbreaking to the last details. Soon after the groundbreaking is complete comes the foundation phase. Footers are poured, and then the foundation walls are built.
Framing the Future
The next phase is framing. The walls are built and the roof goes on. This is when it really starts to look like a home! You can see what was once on paper come to life before your eyes.
Doors, Windows, and Siding!
Next is the installation of the windows, doors, and siding which means that the exterior is nearly complete. These items give your home curb appeal and make it look like a real home, not just four walls and a roof.
Rough Mechanical Systems
Moving into the interior, the rough mechanicals are completed (heating, air conditioning, plumbing, and electrical work). We confirm that the duct work, plumbing pipes, and wiring are completed correctly before moving on to insulation and drywall.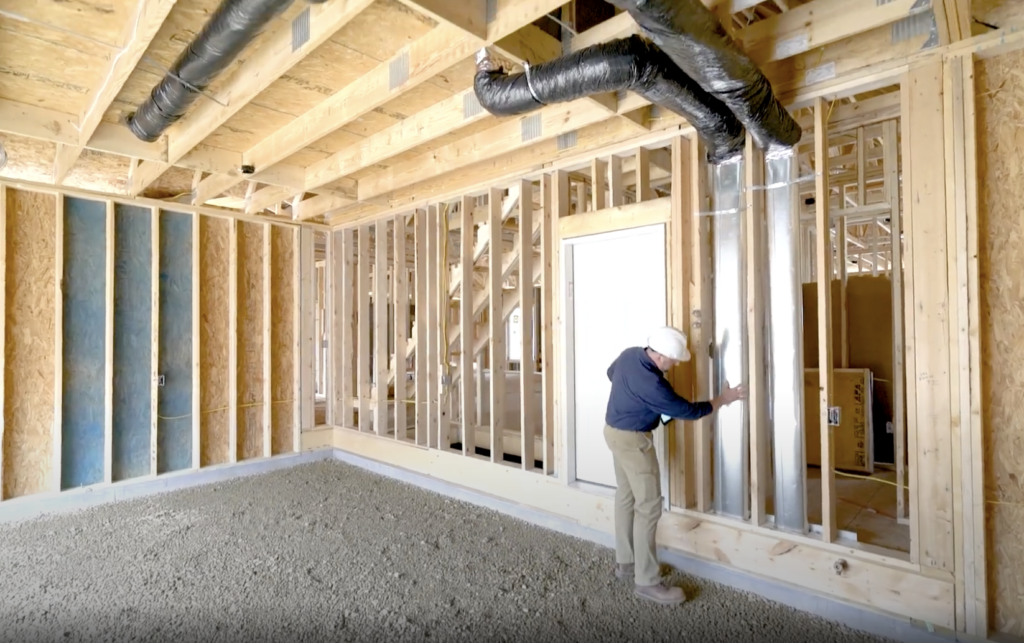 Inspections
Inspections are completed to ensure that your home works efficiently. These are done by the local building department, as well as during walk-throughs with the homeowners and their Field Manager. The building department confirms that the home is built to the latest code requirements and that it is safe and efficient.
Drywall and Insulation
Next comes interior drywall and insulation. This closes up the walls and makes the interior of the home feel more like a home than a construction site. You can start imagining life here!
Finishing Phase
Soon after the drywall is complete, the finishing phase begins. This includes painting, installing trim, cabinetry, and final mechanicals (plumbing and light fixtures), as well as flooring. This means the light is at the end of the tunnel and the construction process will soon be complete.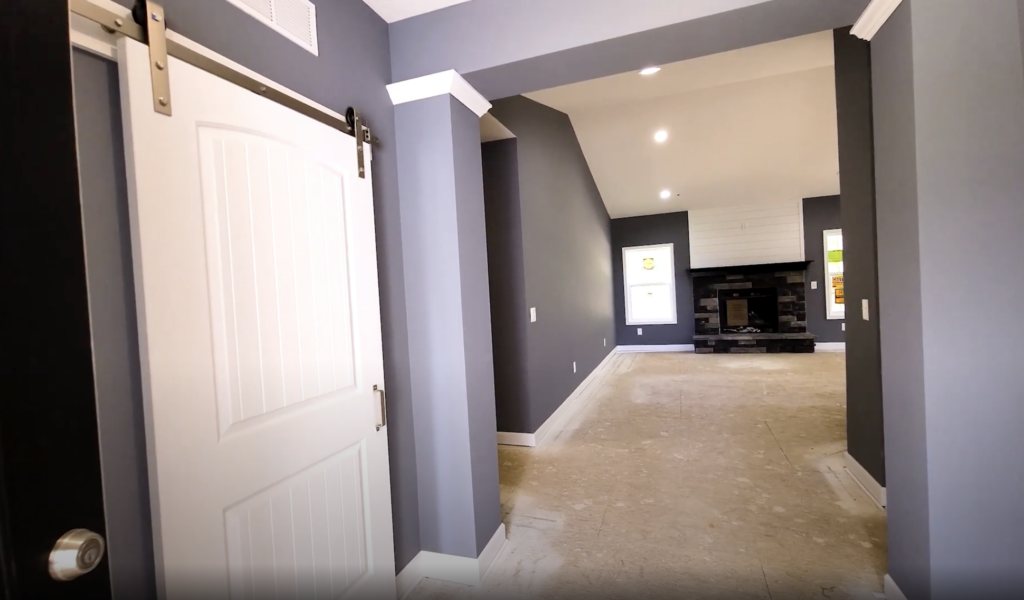 Communication is Key
At Wayne Homes, it's important to us to keep you in the loop every step of the way during construction.
We try to tailor communication to each customer– whether that means phone calls, emails, or text messages. This is something that is truly important to us, which is why we have a special communication tool dedicated to the building of your home. It is called Builder Signal, and it helps your Field Manager to keep you updated each step of the way during construction. It also provides a visual story of your home's progress in a beautiful timeline format that you can share with your friends and family.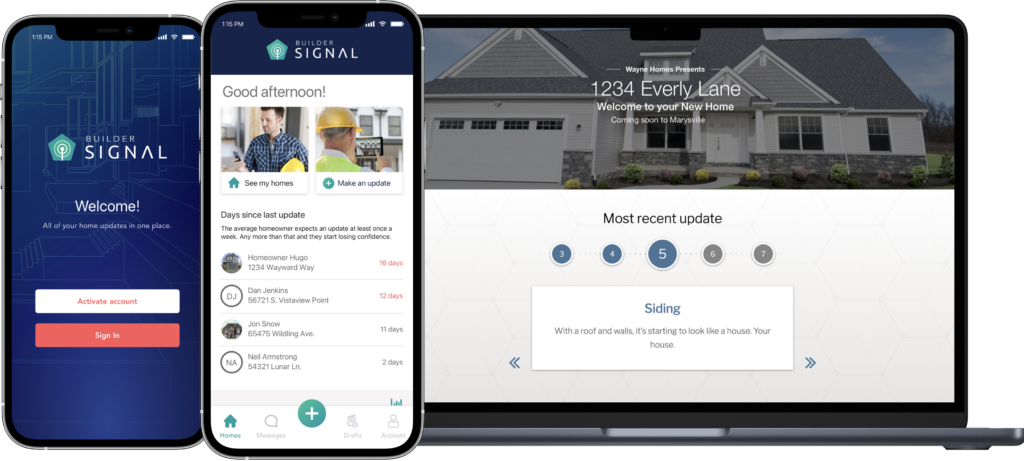 One of the key differentiators of Wayne Homes is that our communication and commitment to our customers doesn't stop when the construction process ends. It continues on with our warranty even after we present you with the keys to your beautiful new home. That's just how we do things at Wayne.
Do you have a question about the construction process? Drop us a line. We are here for you!
---
About Wayne Homes
Wayne Homes is a custom homebuilder in Ohio, Pennsylvania, Michigan, and West Virginia (see all Model Home Centers). We offer more than 50 fully customizable floorplans and a team dedicated to providing the best experience in the home building industry. For more information, Ask Julie by Live Chat or call us at (866) 253-6807.
Disclaimer: The details of this blog are accurate as of the publish date, but are subject to change.