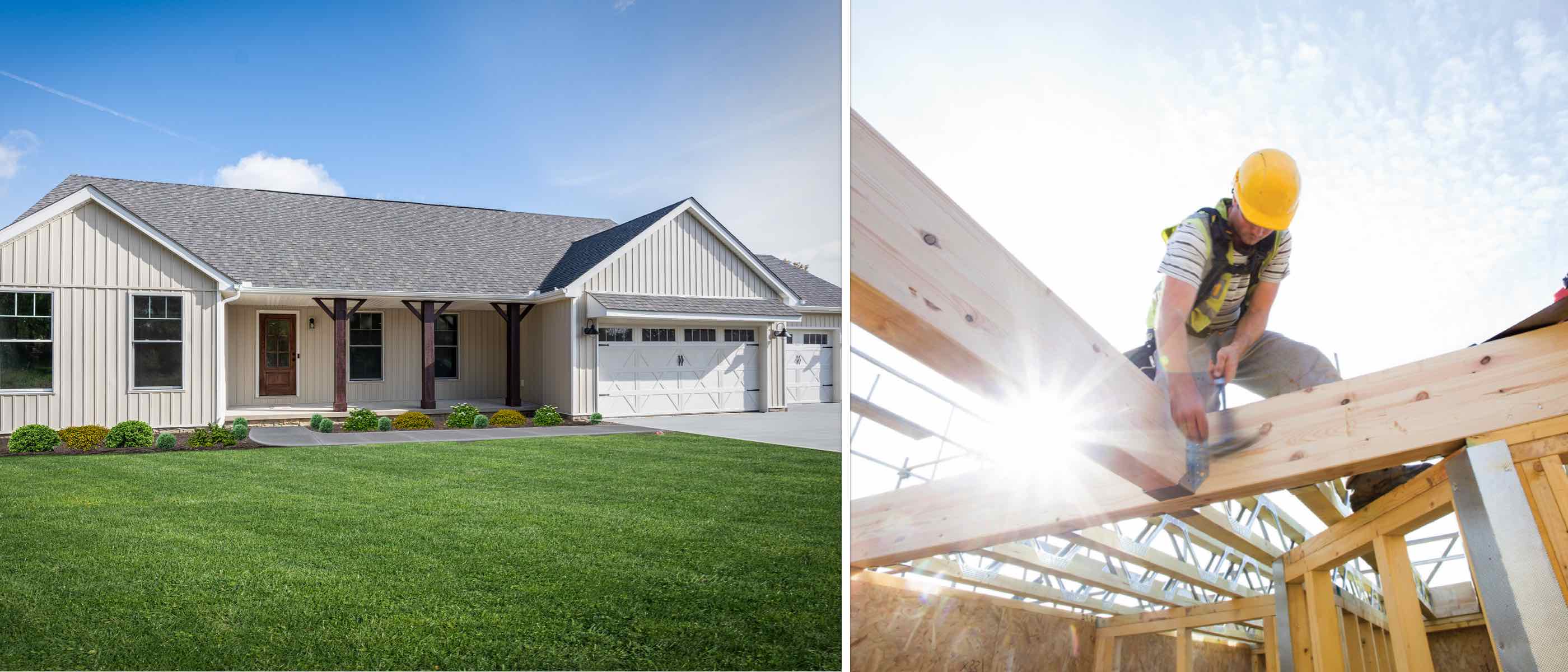 Why Wayne: Building On Your Lot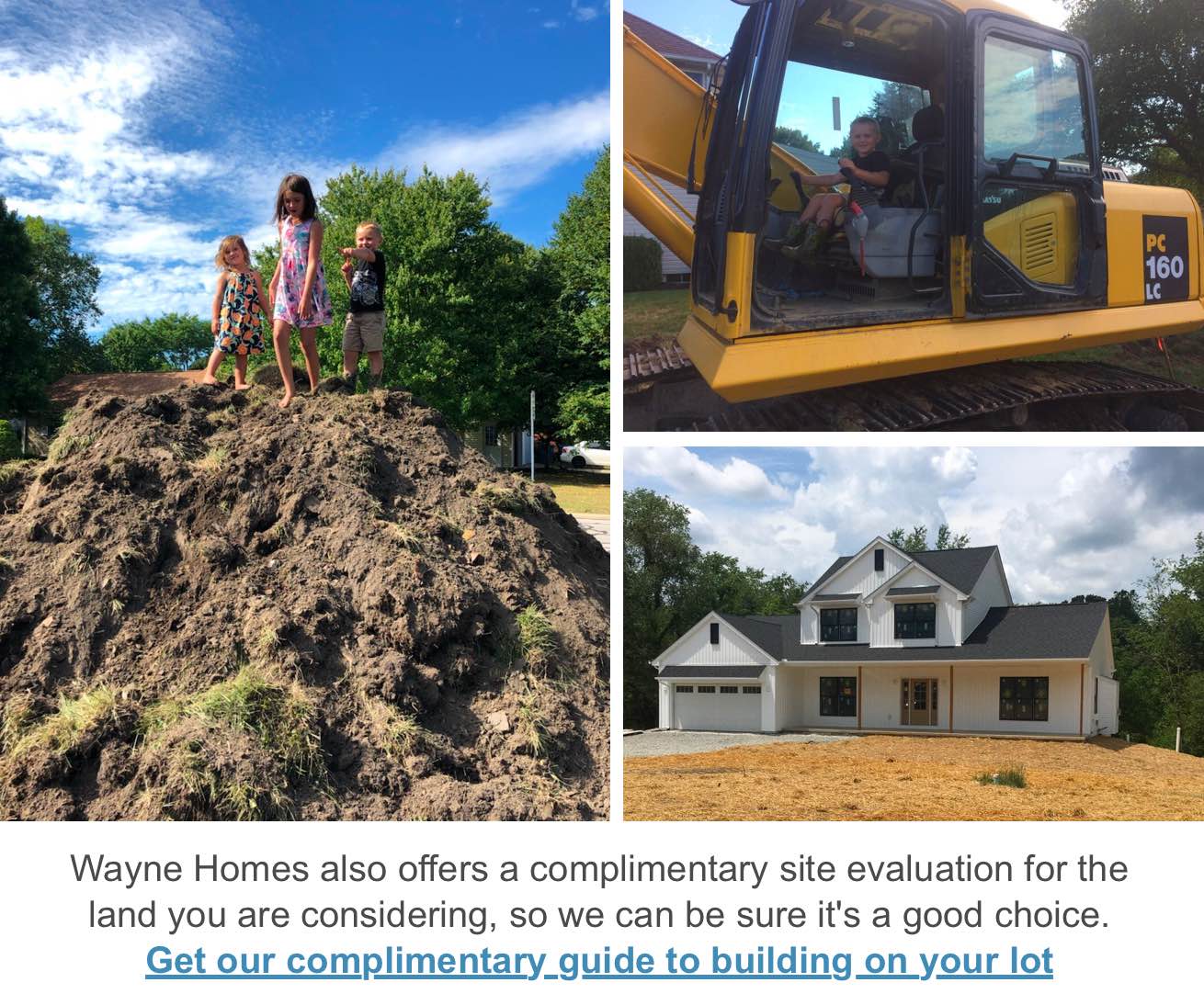 When prospective homebuyers visit their local Model Center, they are often surprised that there isn't a whole neighborhood developing behind the model home. As an on-your-lot builder, we don't develop multiple homes…each home we build is unique to your land, and that better serves our homebuyers because we're not one-size-fits-all. Together, we create a home that specifically fits your needs.
You may be thinking, "But wait–I don't have land to build on!"
We've got you covered there, too.
We have relationships with Realtors who can help you find land. Here's a helpful guide on how to find the right land for your new home without breaking the bank.
Once you've chosen a floorplan, Wayne Homes offers a complimentary home site evaluation for the land you are considering, so we can be sure it's a good choice.  Upon completion of a Purchase Agreement, we'll assign you your own field manager who's going to make sure all your needs are taken care of throughout the construction process. Together, you'll review plans, walk your home site, walk through the home during construction and resolve any issues that come up, and build your dream home. See more about this timeline here.
We know you can buy a home in an existing development, but we think building on your lot has a wealth of benefits.
Here are some of the top reasons to build on your lot:
Unique
No cookie-cutter houses here! A production builder is all about getting the most homes on the smallest packages of land and the least expense to them. This results in homes that all look the same, crammed into a smaller footprint. Wayne Homes offers custom homes at an affordable price.
More Privacy
When you choose your land, you decide how big or small your lot will be. You also can have a better understanding of who your neighbors will be. A production builder puts as many homes as they can right next to each other. When you choose an on-your-lot builder, you get a home with more privacy and individuality.
Instant Equity
When you improve your land yourself versus a production builder, you reap the benefits. Adding a driveway, utilities, and a beautiful custom home produces more equity than a cookie-cutter home on a postage-stamp-sized lot.
For all the pros and cons of building on your lot, get our complimentary guide to Buying vs. Building On Your Lot.
---
About Wayne Homes
Wayne Homes is a custom homebuilder in Ohio, Pennsylvania, Michigan, and West Virginia (see all Model Home Centers). We offer over 50 fully customizable floor plans and a team dedicated to providing the best experience in the home building industry. For more information, Ask Julie by Live Chat or call us at (866) 253-6807.