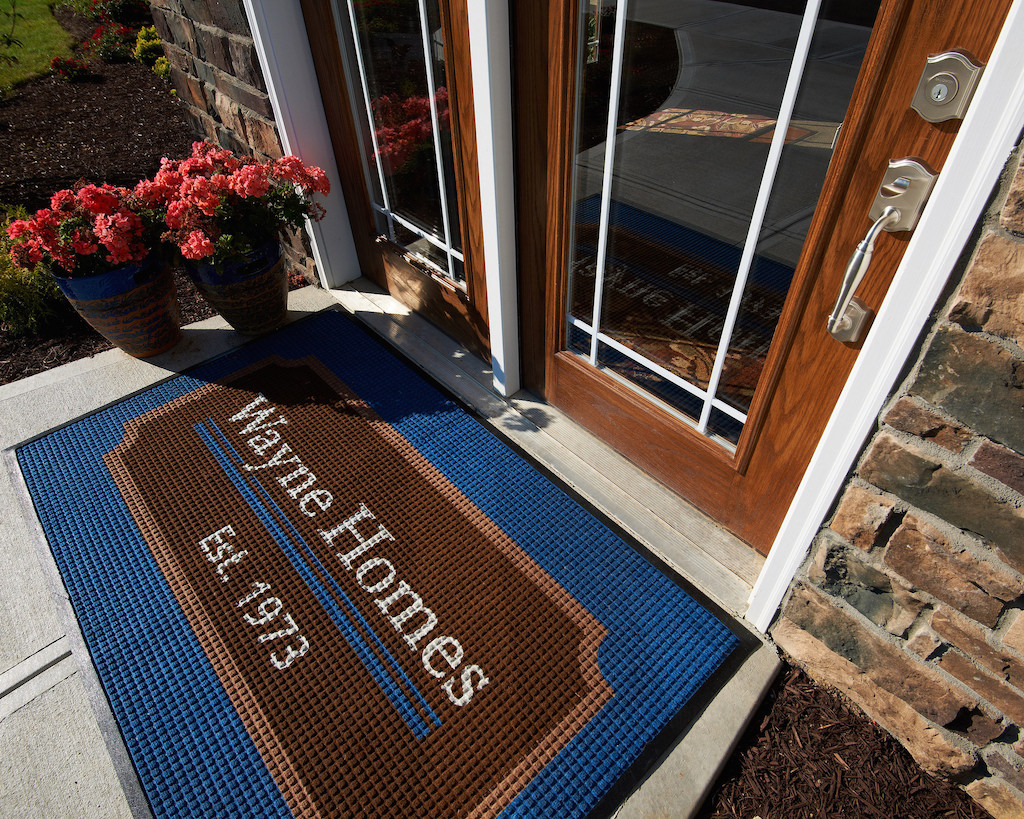 A Model Center Experience You'll Love
Buying a home is often the single largest purchase we make in our lives, so feeling overwhelmed at times is perfectly natural. Thanks to decades of experience working with customers to identify and create their dream home, and a customer-centric approach that all our team members are educated in, the team at Wayne Homes knows how to weather any challenge and come out of it happy and satisfied. There's a reason, after all, Wayne Homes is the area's preferred custom home builder. We know you have questions to ask, and don't worry, we have some for you too. It's important to know why building new trumps buying a used home. Or whether or not you're getting a good deal. Or how to finish your basement for that matter!
With over a dozen Model Home Centers located throughout Ohio and Pennsylvania, you can experience firsthand just how fantastic building a new home can be, and how accessible. But before you set foot in one, we're here to tell you just what to expect.
Have Questions for Our Consultant? Ask Away
You probably have a million questions running through your head, but it's hard to know which ones are most important, isn't it? The answer is simple: they all are. So make that list, and before you ask, no – there are no wrong questions. We invite you to contact us or check out our website. It's chock full of great information about our extensive home warranties, design and build process, and our history of excellence. You can even view our 40+ floorplans with virtual tours and interactive design tools. You'll probably get answers to some of your questions, and will feel inspired to ask a few more.
Make Your Model Home Center Appointment
When you're ready to start putting the plans to build your dream home in motion, we invite you to reach out to us by contacting the Model Home Center nearest you via phone or email. Set a time and date to come meet with one of our friendly New Home Consultants. You'll breathe a sigh of relief when you realize you won't be experiencing a high-pressure sales pitch. Our initial meeting focuses on you, your needs and the things you value about your dream home. Years of experience have given us the understanding that a high-pressure environment does nothing to foster a productive consultation. All we want to know is, what do you want, and how can we make it happen? Even if you aren't sure what you want, we'll take the time to discover that with you.
Fill Out the Personal Value List
Once you've had the chance to get to know us, we want to get to know you. This part of the appointment involves filling out a Personal Value List with your New Home Consultant. Here we'll discover what are must have features for your new home, your design preferences and how you anticipate using your home now and in the future. After all, our goal is to give you a home that can change when your needs do.
The Wayne Homes team understands that choosing a custom home builder involves a lot of legwork, and the design and build process is even more involved. Luckily, if you decide to partner with us, we'll be with you every step of the way. No matter what part of the journey you are on, let Wayne Homes be the first place you come to get answers. Don't feel as though you need to have all your ducks in a row before meeting with us – we want to help, no matter where you are in your journey.
Take a look at our list of model homes and make an appointment to chat with us soon.
About Wayne Homes
Wayne Homes is a custom homebuilder in Ohio, Pennsylvania, Indiana, Michigan, and West Virginia (see all Model Home Centers). We offer more than 40 fully customizable floorplans and a team dedicated to providing the best experience in the home building industry. For more information, Ask Julie by Live Chat or call us at (866) 253-6807.