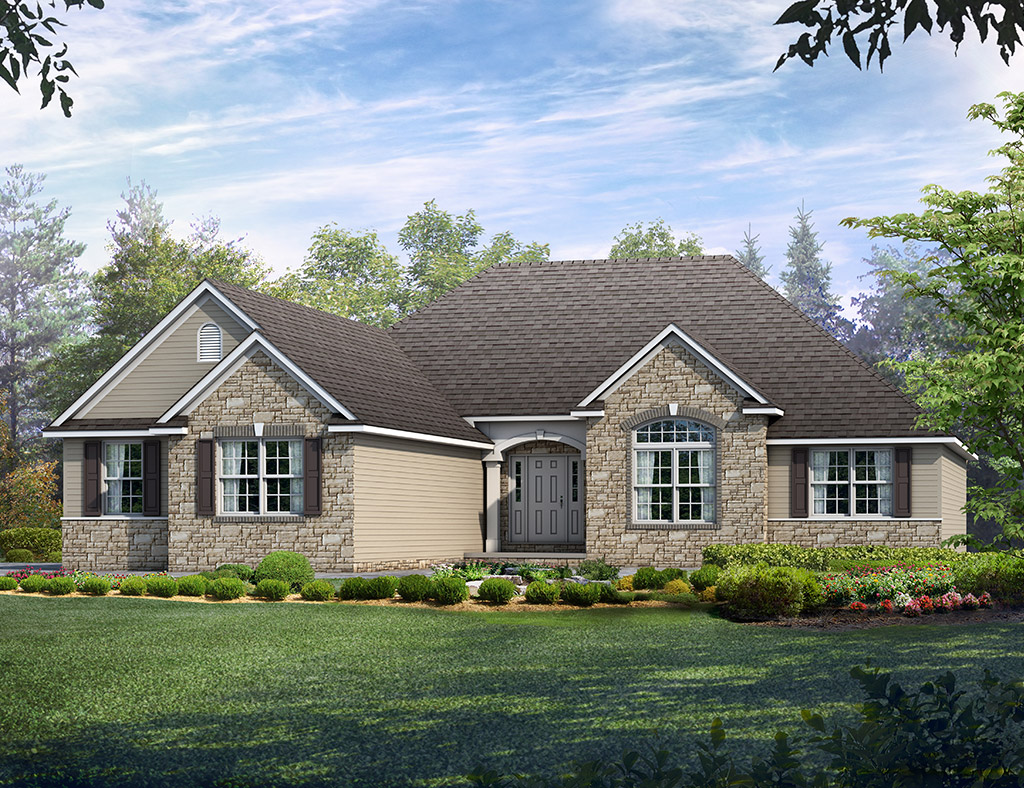 Best custom floorplans for empty nesters
No two families are exactly alike, which is why at Wayne Homes, our focus is on creating homes for your family specifically. It's never a "one size fits all" approach with our team! From newly married couples to well-established families with multiple children, and even families with extended relatives like a mother-in-law, cousin or grandparent, our goal is to create a custom home that fits your specific needs.
Empty nesters, or couples who have raised their children and proudly watched them leave the nest, have their own specific needs and desires when it comes to a custom home. That's why we have several custom floorplans that are especially well suited for this family arrangement.
Let's take a look at some floorplans that provide the right kind of space and layout for those with adult children who've left the nest.
This accommodating one-story home layout eliminates the need to run up and down stairs to gather several childrens' laundry, books or other accessories. An open flow through the kitchen, living and breakfast nook areas make it the perfect space for entertaining your friends, now that the kids are out of the house! The sit-down dining room is the perfect space for having a big family gathering when everyone is back for a visit.
This spacious, breathable space provides plenty of room to spread out, and lots of space for any sons, daughters or other family members who may stop in for a visit once in a while. It offers an open living space that connects virtually all the major areas of the home, but also provides privacy, as the bedrooms – including the master suite – are set away from the main living areas. If you want a home that provides plenty of room to entertain while also enabling you to get away when you need it, look no further.
Pairing the convenient ranch layout of the aforementioned McAllister with the roomy spaciousness of the Yorktown is our most popular Montgomery floorplan. No need to race up and down the stairs – ever! – and you'll enjoy a wide-open main living space paired with the comfort and privacy of a quiet master suite. With two full bathrooms, this home can accommodate the occasional (or often!) overnight family guest.
Being an empty nester isn't a bad thing – often times, it means we now have the opportunity to pursue a lifestyle more in line with our personal goals and desires. Make sure your home reflects those goals and desires with a custom floorplan designed to meet your new and evolving needs. Contact us today to learn how one of these plans, or perhaps another, could be just the right fit.
About Wayne Homes
Wayne Homes is a custom homebuilder in Ohio, Pennsylvania, Indiana, Michigan, and West Virginia (see all Model Home Centers). We offer more than 40 fully customizable floorplans and a team dedicated to providing the best experience in the home building industry. For more information, Ask Julie by Live Chat or call us at (866) 253-6807.