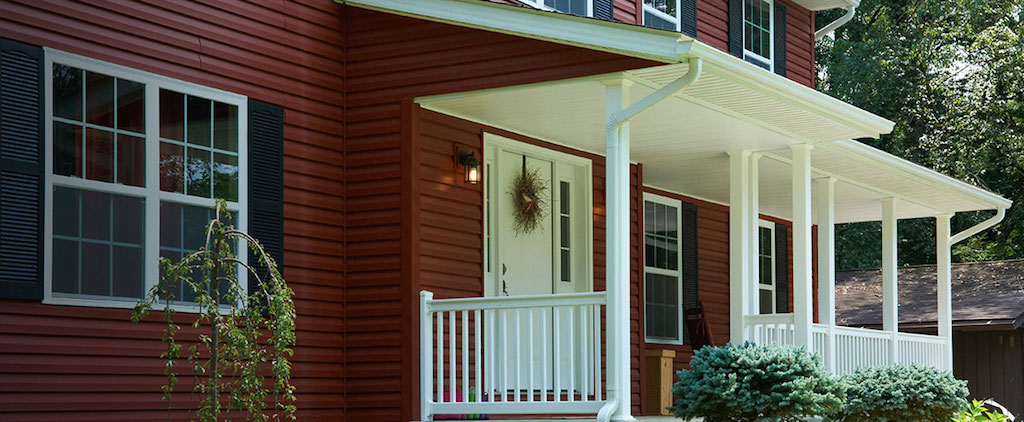 Our Best Just Got Better: New Included Features
At Wayne Homes our award-winning team is constantly working to bring you a better home buying experience and build you a better home, which is why we are updating our list of included features. It's just another way we keep things fresh. From improved entry doors to a new selection of cabinets, our goal is simple: to enhance the beauty and functionality of your home with the latest and greatest custom home features. Learn more about Wayne Home's newest and most exciting included features being offered by reading below.
Stronger, more durable entry doors
You asked and we listened. After consulting with buyers and our construction teams, our new custom homes will feature durable, lower maintenance, fiberglass doors. This is especially nice with unpredictable weather and fluctuating temperatures. Even better, these doors are less prone to dent or ding when compared to their steel counterparts. If you have your heart set on a beautiful wood grain finish for your exterior doors, Wayne Homes has many options to help you achieve the look you want. As always, we can customize almost anything to your specifications.
New selection of cabinets
We even have a fresh new selection of cabinets. Enjoy the timeless looking Merillat Classic Spring Valley Oak cabinets with recessed panels, solid wood doorframes and a 25-year warranty. Moreover, you'll be able to choose from a variety of new stain colors to coordinate with your walls, countertops and appliances.
If sleek and contemporary are the perfect adjectives to describe your dream kitchen, new homeowners can instead opt for clean modern lines of Merillat's Collins Birch cabinets. This beautiful wood gives you the look of a maple cabinet without the price of an upgrade. No matter if you choose oak, birch or to upgrade the cabinetry wood, there are a number of stains available so your kitchen looks exactly how you want it to.
Upgraded bathroom faucets and accessories
You may notice some of our bathroom fixtures are also getting a sleek, new look. In our Signature Collection, we're replacing chrome bath faucets with brushed nickel fixtures. We're also changing out all the towel bars, toilet paper holders and other accessories to match the new appearance of the faucets. This is just another way we're staying up to date and providing you the best without additional costs.
Other exciting included features
The included upgrades don't stop there. Outside, we're improving both the aesthetics and infrastructure to build you a home that is as beautiful as it is solid. We're making five-inch square porch posts – previously an upgrade – another included feature. Moreover, in our Signature Collection, all homes will come with a Pella Encompass sliding door for a more modern look.
We know you've put a lot of thought into planning your dream home. That's why the team at Wayne Homes is always searching for the latest and greatest ways to enhance your home, and ultimately your quality of life. The updates to our included features serve as a testament that we're dedicated to making our best even better. To learn more about how to start building and incorporating these new custom home features, stop by the Wayne Homes Model Center nearest you.
About Wayne Homes
Wayne Homes is a custom homebuilder in Ohio, Pennsylvania, Indiana, Michigan, and West Virginia (see all Model Home Centers). We offer more than 40 fully customizable floorplans and a team dedicated to providing the best experience in the home building industry. For more information, Ask Julie by Live Chat or call us at (866) 253-6807.