We Won It Again.
(Because We Practice Every Day.)
In 2010, we became the only Ohio builder to win the National Housing Quality Silver Award. Now we're also the only Ohio builder to win it twice.
It's all about commitment. We've been putting customers first every day for almost 40 years.
We've found the best way to run a business is to focus on the people.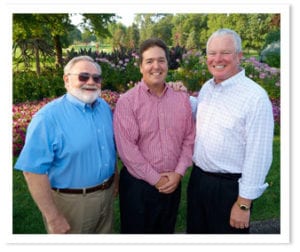 Kevin Estes, the lead examiner for the National Housing Quality Award, gave this bit of feedback to our Wayne Homes team: "You guys rock. The people and the culture you have there are amazing."
We humbly agree. We really do have amazing people. And we empower these people to go above and beyond for the people who are our customers. This is why, year after year, we achieve customer satisfaction ratings that are among the best in the entire homebuilding industry. And it's why Wayne Homes is one of a handful of companies to receive the NHQ Silver Award and one of any even tinier number to win it twice.
Getting the NHQ award means getting better.
The National Housing Quality Award is more than a trophy. It's a rigorous quality improvement program. The months-long process of applying for the award includes intensive consultation with experts in construction, management, human resources and customer service. These experts look into every nook and cranny of the business, observing, documenting and providing feedback. All of which makes the award process highly valuable and makes the award itself even more meaningful.
Bottom line: you win.
The NHQ Award is basically an in-depth report card on how well we treat people inside and outside the company. How well we serve our customers, employees and trade partners. And most certainly how well we build our homes. And for the families who buy our homes, it's further assurance that when you build with Wayne Homes you're in good hands.