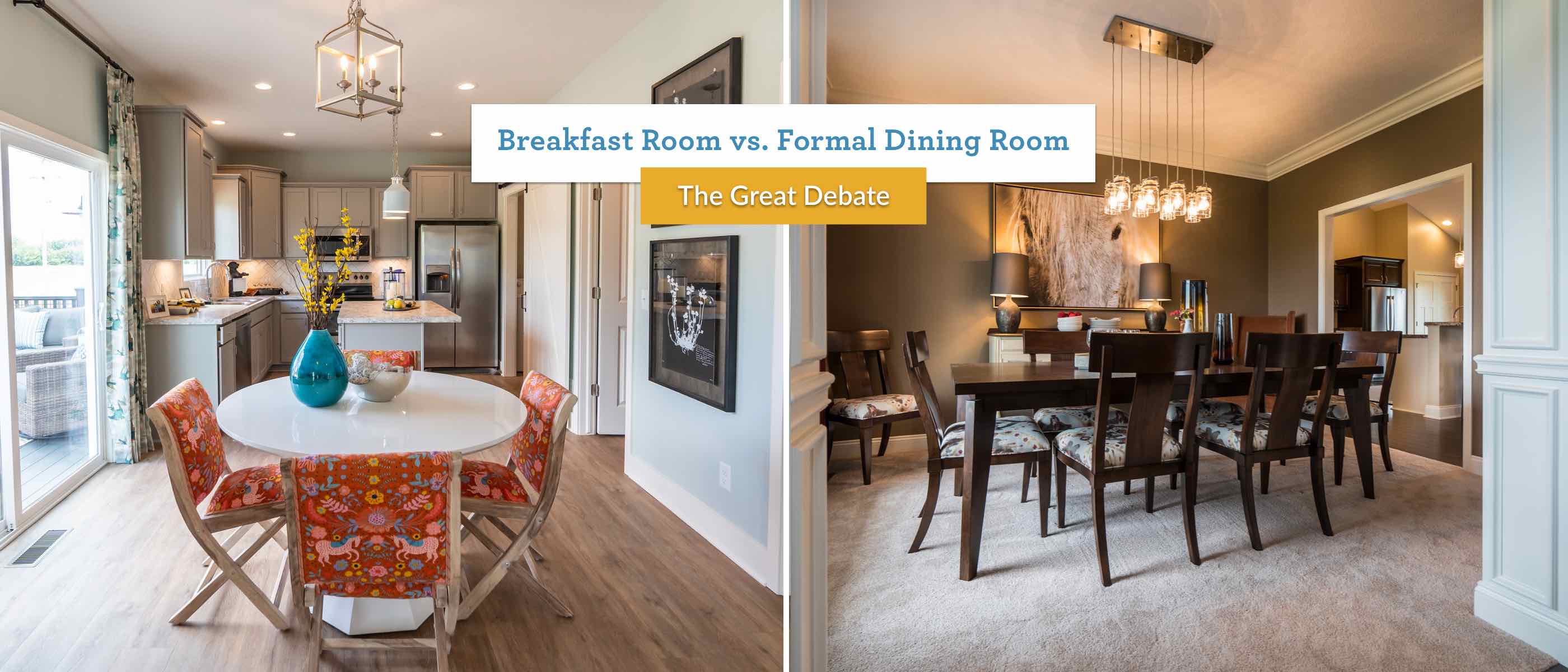 Breakfast Room Vs. Formal Dining Room
Is a formal dining room necessary? It's a common question we often hear from homeowners when building a new home.
While many older homes have a separate formal dining room, these days it's definitely a choice of the homeowner. Many families enjoy having a breakfast room instead of a formal dining space because it keeps everyone connected. Or perhaps they want both–one space for entertaining when company comes over, and another for everyday meals.
Where do you stand in this Great Debate? Let's break down the pros and cons of each:
Breakfast room:
More casual and typically open-concept directly off of the kitchen rather than in a separate space.
Breakfast nooks can get used a lot, and not just for breakfast. Every meal can be eaten there, homework or art projects done, bills paid…you get the picture. So make sure you pick a durable material for the table, such as wood or a non-staining solid surface.
Open to the kitchen and, in some floor plans, the rest of the home.
Easier to keep families connected.
Formal dining room:
Dining Rooms are more traditional and can feel more elegant, so consider a tray ceiling or wainscoting trim in this space.
Since dining rooms are separate from the rest of the home, they are a great place to add a pop of color with paint or wallpaper without sacrificing the neutrality of the rest of your home.
Because of its separate space, the dining room is naturally cut off from the kitchen and the rest of the home. This creates a nice private space but also can make it hard to stay connected.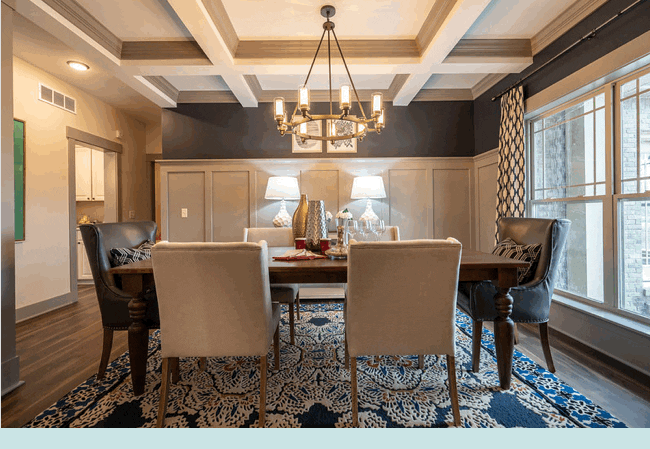 Every family is different–some are happy to just have a breakfast room off of the kitchen, while others want a formal dining room to host family and friends. And some want both!
Consider your lifestyle and the frequency of use. If you do not think you will use a formal space very much, your family may benefit from using those valuable square feet for a den or an office space. Converting this space is an easy customization of our floor plans that feature a dining room.
Check out our photo gallery for some beautiful inspiration for both breakfast rooms and dining rooms, the browse all of our floor plans to find one that has the dining situation that suits your family best. And remember, as a custom builder, we can add a dining space to any of our floor plans, so you can get exactly what you want. Bon appetit!
Contact us to find out how we can customize a floor plan to perfectly fit your family's dining needs.
---
About Wayne Homes
Wayne Homes is a custom homebuilder in Ohio, Pennsylvania, Michigan, and West Virginia (see all Model Home Centers). We offer over 50 fully customizable floor plans and a team dedicated to providing the best experience in the home building industry. For more information, Ask Julie by Live Chat or call us at (866) 253-6807.
Disclaimer: The details of this blog are accurate as of the publish date, but are subject to change.