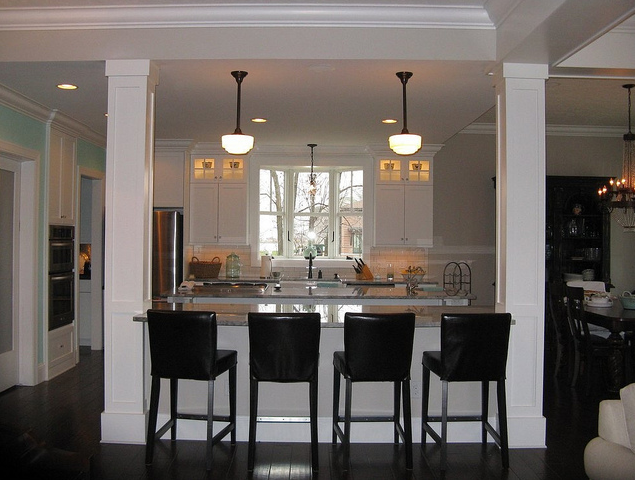 Building a Custom Home: 6 Easy Steps to Get Started with Wayne Homes
Notice a little extra kick in the step of a Wayne Homes team member lately? It's true, our smiles are a little broader these days. We're kicking off Summer with big news: Wayne Homes is celebrating a 40% increase in sales in 2012!
We're excited and incredibly honored to be chosen by so many families as their custom home builder in Ohio, Michigan, Pennsylvania, West Virginia, and Indiana. But we are even more excited that so many families are discovering how affordable, easy and fun it can be to build a dream home.
At Wayne Homes, we love saying yes. Need a bigger kitchen? No problem. Need a bigger garage, extra bedroom, game room? Our team members love making it happen (and within almost any budget).
When we say building an on your lot home in Ohio or any of the locations that we build in can be easy and fun, we mean it. Thinking of building a custom home that is tailor made for your family, but don't know where to start? Here's a quick guide packed with resources for building your dream home:
Build a Custom Home: 6 Easy Steps to Get Started
1.  Ask Julie! Overwhelmed by the process of building a custom home but don't know where to start? Ask Julie! Julie and her team are available by Live Chat or by phone at (866) 253-6807 to answer questions about how the process works and where to start.
2.  Browse Interactive Floor Plans: Do you need a three bedroom home or four bedroom? Two story or ranch style? We make it easy to find the right plan from the comfort of your home with more than 40 online interactive floor plans to browse. Looking for something specific? Try our search custom home floor plans feature for faster results.

3.  Visit a Model Center: Overwhelmed by choices? Visit a Model Center where a New Home Consultant can meet with you to create a Personal Value List, a free planning tool that can help you create the ideal home for your family. Your New Home Consultant can also answer questions about options, timeframe, and costs.

4.  Visit an Open House: Looking formore ideas to inspire your dream home?Visit an Open House to see a Wayne Home currently under construction!Our Open Houses give you the chance to see what other Wayne Homes customers are building in your area. Learn more about our Open Houses.
5.  Find a Location: When it comes to building your dream home, your house is only half of the story. Finding the right location is as important to your enjoyment of your home as anything you put into it. Don't know where to start? We make that easy too. In fact, 50% of Wayne Homes customers don't own land when they visit us for the first time. To get you started, visit our free online Neighborhood Finder. Once you've selected your Wayne Home, we offer a Complimentary Homesite Evaluation with a Wayne Homes representative to make sure the home that you've selected is a good fit.
Read more: Tips for Buying Land for Sale
6.  Ask a Friend: Want to know more about how easy, affordable, and fun building a Wayne Home can be? Ask a Raving Fan! Raving fans are actual Wayne Homes customers who are happy to share their experience with you. Simply visit a Model Center for more details. We are very proud of, and humbled by, the fact that so many of our new customers are referrals from friends and family members who already own a Wayne Home. You can also see more homeowner feedback on our Facebook page.
So what are you waiting for? With prices and rates still at historic lows, there may never be a better time to build your dream home. Take the first step. Ask Julie by Live Chat or call us at (866) 253-6807.
Wayne Homes is a custom home builder in Ohio, Pennsylvania, Indiana, Michigan, and West Virginia (see all Model Home Centers). We offer 40 fully customizable floor plans and a team dedicated to providing the best experience in the home building industry. For more information, Ask Julie by Live Chat or call us at (866) 253-6807.