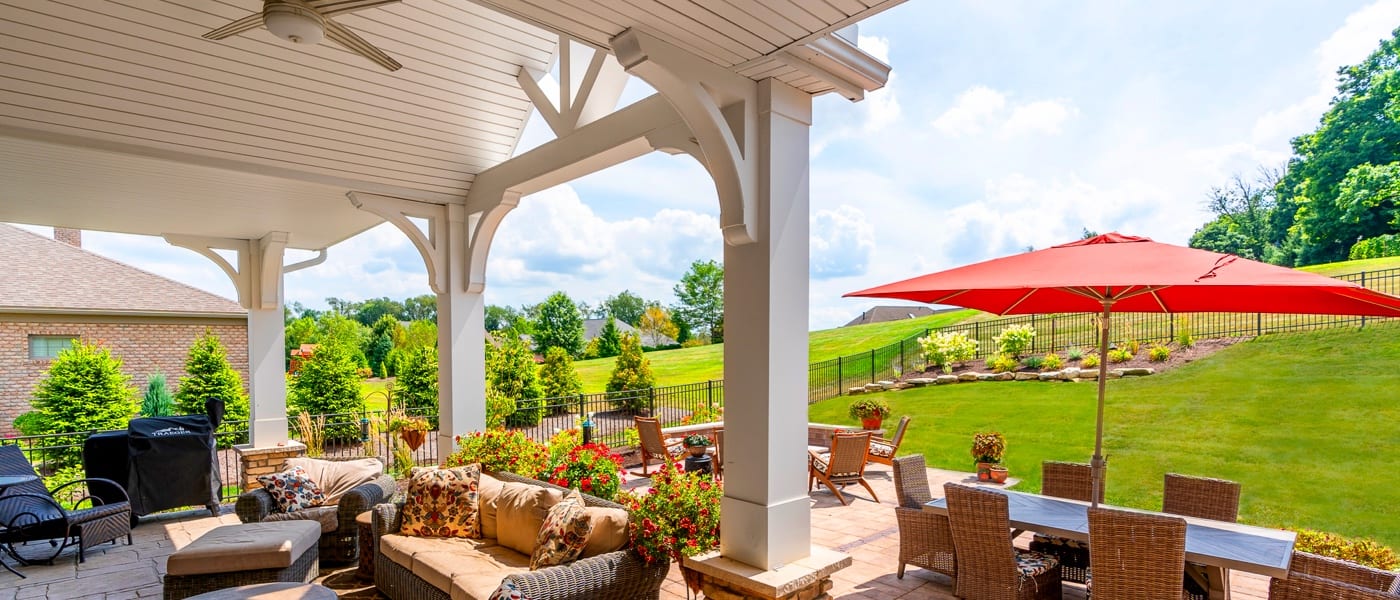 Create a Zen-Like Outdoor Space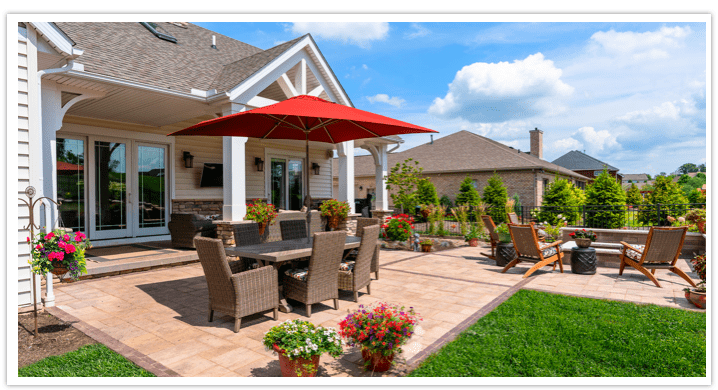 Connecting with the Great Outdoors is an important part of life. John Muir said, "Of all the paths you take in life, make sure a few of them are dirt." Sometimes, you just have to get outside, breathe in the fresh air and feel the sun on your face. While we can't all put on our hiking boots and head to the woods every day, we can create outdoor spaces at home that invite us to get outside daily.
To create your own slice of backyard heaven, consider all your senses and how to delight them in your outdoor space.
Scents
The right scents can transport you from humdrum to Hawaiian islands in seconds. Try creating a centerpiece on your outdoor table with a selection of candles with complimentary or the same scent. It will create ambiance and send you miles away, from the comfort of your home.
Sight
When you walk outside to your zen outdoor paradise, you want to feast your eyes on your favorite colors. From furniture to plants, you can infuse a range of shades that will make you feel relaxed and instantly happy. Don't feel like you have to have only Japanese plants in your zen garden. Try hanging baskets or planters with plants that are known to improve air quality, such as Boston ferns, aloe vera, and gerbera daisies. You may also consider adding a statue or rock garden to have a visual anchor to your zen space that you can decorate and design around. Another key visual cue to consider is the lighting. Keep it soft and inviting, but also task-oriented. Line pathways with lights to show the way and to add ambiance.
Sounds
One of the most soothing sounds is water lapping on a bamboo fountain. Any water accessory will bring that calming sound to your outdoor space. If you prefer to play music, consider hooking up surround sound speakers that can play your favorite tunes to help you channel only good vibes.
Feel
The feel of the furniture and cushions you use in your outdoor space will make a huge difference in how relaxing the space can be. Look for soft fabrics that feel as good as they look. For cooler evenings watching the sunset or early mornings, be sure to have a few cozy throw blankets on hand. Curled up on a comfy chaise with a fuzzy blanket will take your chill mode up a notch.
Finally, consider how your Zen-like space will be contained. As with your home, the entry to your secret garden is as important as the space itself. The gate should set the tone for the tranquil space that follows. Bamboo is a popular material for the gate as well as the fencing around your garden. However you choose to separate your space from the rest of the yard, creating this space will be a special place for you to connect with the outdoors, pause and take a breath.
We can help you build your outdoor retreat when you build a new home with Wayne. Got questions? We have answers! Contact us to get started.
About Wayne Homes
Wayne Homes is a custom homebuilder in Ohio, Pennsylvania, Indiana, Michigan, and West Virginia (see all Model Home Centers). We offer 50 fully customizable floor plans and a team dedicated to providing the best experience in the home building industry. For more information, Ask Julie by Live Chat or call us at (866) 253-6807.