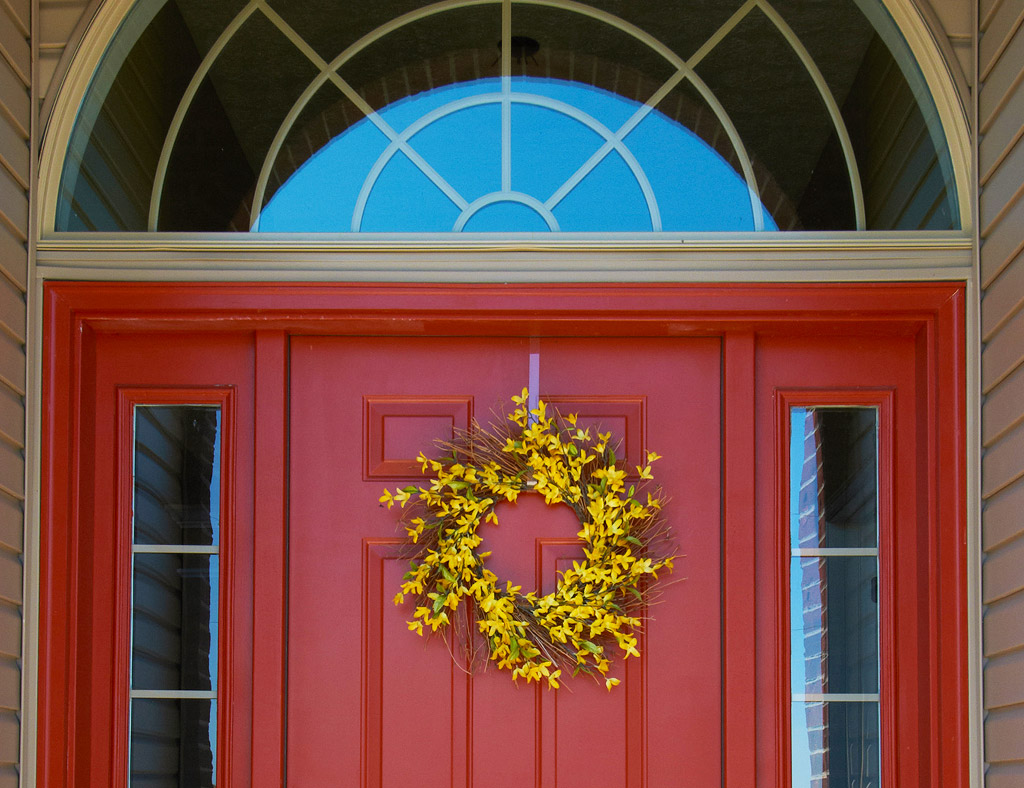 Custom front door decoration ideas
When it comes to the impression your home makes upon first view, if your home's façade is a face, it could be said that the front door is like a smile. The type of front door you use, its features, and how you dress it up says a lot about your personal style and the impression you want your home to make.
The Wayne Homes team offers you and your family multiple elevations to choose from, which go a long way in creating the custom home of your dreams. We also are pleased to offer several custom home feature possibilities for the front door itself, meaning you're able to make your home even more specific to your needs and desires.
Worth noting is the fact that the doors we offer are energy efficient. No matter what style you like best, you can rest assured your door won't leak hot air in the winter or cold air in the summer, ensuring energy efficiency.
Wayne Homes custom home builders can customize your front door to be any color you desire. Our hardware options vary as well, letting you mix and match the perfect color with the perfect metal choice. Some elevations also offer your choice of framing and custom trim to further personalize your entryway.
Once you've settled on the perfect door for your dream home, dress it up with some picture-perfect fall door decoration ideas.
Wreaths are a classic choice; you really can't go wrong! A traditional wreath made of corn husks, sunflowers and fall leaves is a popular option, but our Pinterest board has ideas for the more adventurous, like an old-fashioned picture frame "wreath" using a wooden frame as the skeleton.
Pumpkins and tall corn stalks positioned around beams frame your door nicely, and mums are a hearty flower breed you'll find on many a fall porch. Something we've seen a lot of lately is birdhouses. They're a trendy and whimsical option for decorating your front door space. If you're not the pumpkin carving type, consider painting and embellishing a pumpkin instead.
In general, stick with designs and decorations with a rustic, warm feel. Warm fall colors like deep reds and oranges with a pop of yellow will fit the bill. Use burlap, twine and even bunches of dried sticks to add even more character and dimension to your design.
Whatever you chose to decorate your front door, working with the Wayne Homes team ensures you're able to create something custom to your needs and style. Talk to us today about getting started making the home of your dreams.
About Wayne Homes
Wayne Homes is a custom homebuilder in Ohio, Pennsylvania, Indiana, Michigan, and West Virginia (see all Model Home Centers). We offer more than 40 fully customizable floorplans and a team dedicated to providing the best experience in the home building industry. For more information, Ask Julie by Live Chat or call us at (866) 253-6807.