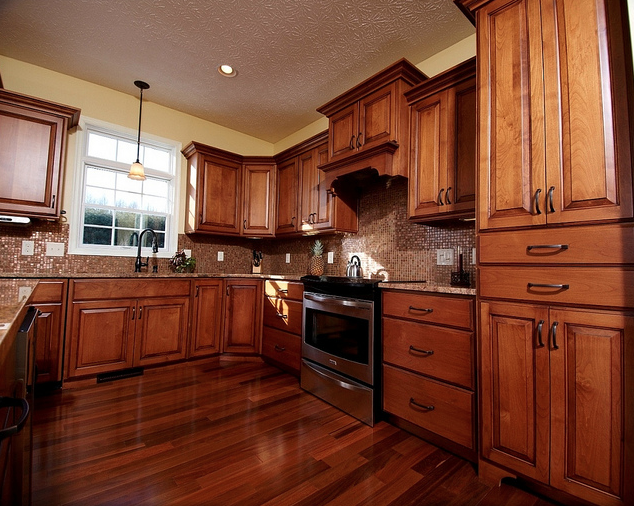 Custom Home Design Made Easy: Visit a Wayne Homes Model Home Center
You've been reading about how easy, affordable, and fun building a custom dream home can be. Maybe you've heard about it from friends, or you have a family member that has recently built a custom home and raves about it.
But what about you? Are you still wondering if it could really be that easy, that affordable, that… customized? Are you wondering if it's something that's possible for you and your family, on your budget, and on your schedule?
If so, we invite you to schedule an appointment to visit one of our Model Home Centers. There you'll find friendly, helpful, knowledgeable New Home Consultants with a no pressure approach to help you discover if building a custom home is right for you.
Here are 7 things you can do when you schedule an appointment at one of our Model Home Centers:
Ask: At Wayne Homes, there's no pressure, and there's no such thing as a dumb question. So bring your list of everything-you've-ever-wanted-to-know-about-building-a-home. We believe that the more information that you have, the more choices you have. Your New Home Consultant is here to help.
Explore: At Wayne Homes, almost anything is possible. Want an extra bedroom on that ranch style floor plan? Check. Want an extra large Master Suite, a breakfast nook, or a fireplace in every room? Check, check, and check. With more than 40 floor plans to choose from and a nearly unlimited number of customization options, we mean it when we say there's almost nothing we won't build.
Imagine: What does "dream home" mean to you? Using our Personal Value List, your New Home Consultant can work with you to create a road map of your perfect home based on which features matter most to your family.  
Discover: What's the right budget for you when building a custom home, what's included, and what additional costs can you expect? Your New Home Consultant can answer questions about the costs of building a custom home, as well as help you connect with a mortgage professional to help you find the right financing options.
Find: Don't have just the right location or piece of land yet? No problem. More than 50% of our customers do not own land when they first contact us. Your New Home Consultant can put you in touch with experts to help you find land for your dream home.
Tour: Each of our Model Home Centers feature homes that you can tour to experience the custom home builder quality of Wayne Homes for yourself. Our model homes are a great way to see some of our most popular floor plans in a variety of exterior architectural styles. 
Begin: Every dream home begins with one simple word: yes. When it's time to make your dream home a reality, our New Home Consultants can make it easy with a step-by-step process.
Find out more about what's possible for your own dream home. Visit our website for a complete list of all Model Home Centers. You can even Request an Appointment right online.
You can also visit our website for more information about our floor plans, pricing, elevation styles, and more. Have a question? Our team is here to help! Simply Ask Julie by Live Chat or call (866) 253-6807.
Wayne Homes is a custom home builder in Ohio, Pennsylvania, Indiana, Michigan, and West Virginia (see all Model Home Centers). We offer 41 fully customizable floor plans and a team dedicated to providing the best experience in the home building industry. For more information, Ask Julie by Live Chat or call us at (866) 253-6807.