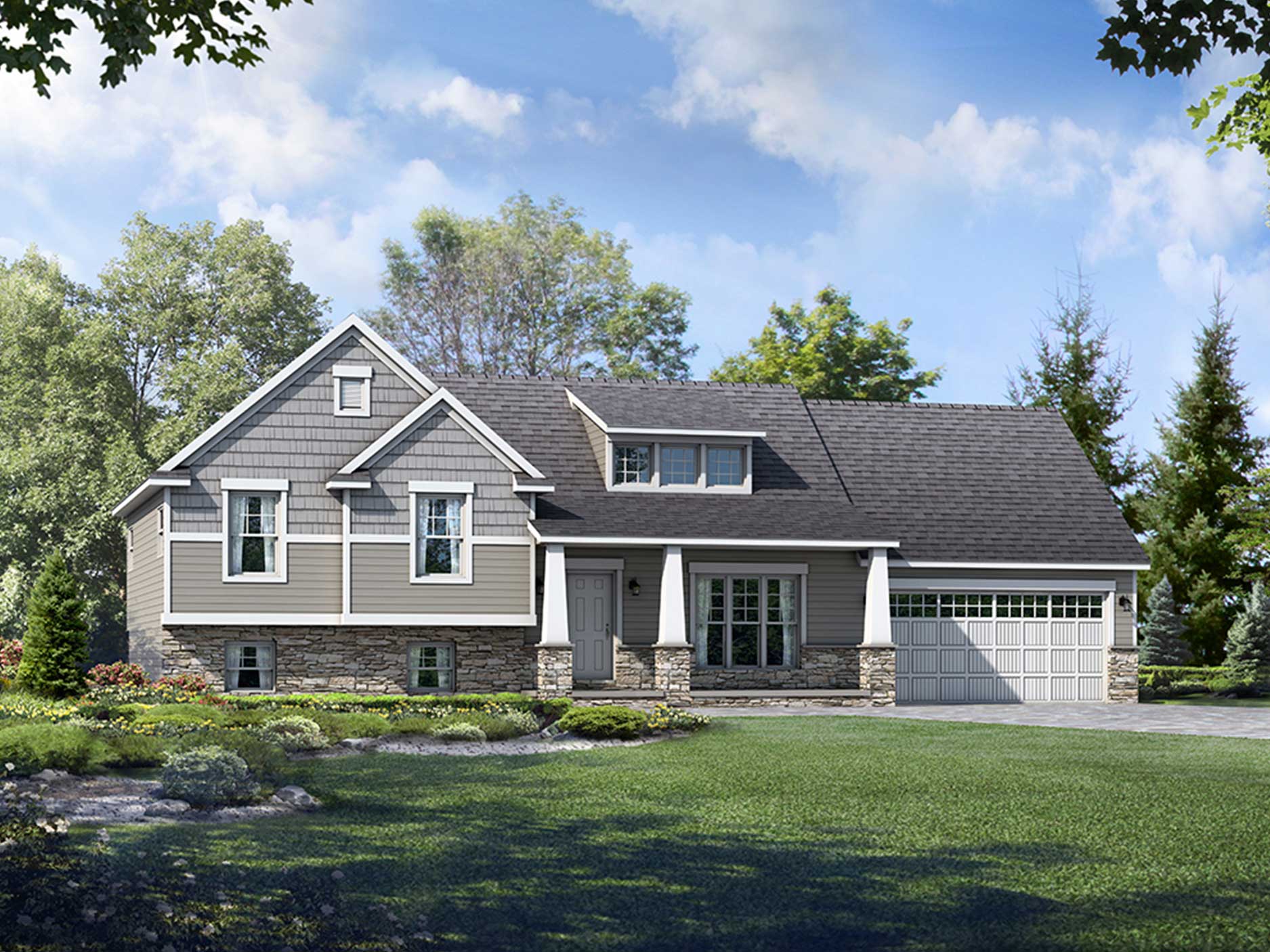 Financing Your New Home: It's Easier Than You Think
Building the custom home of your dreams—it's something that many Americans think is out of reach, simply because they assume that their down payment on new construction will be unaffordable. And unfortunately, many banks aren't offering construction loans anymore—with most of the remaining banks placing strict guidelines on these loans. Luckily, the new home of your dreams is still within your reach when you build with Wayne Homes. How? Since we know that building a custom home on your own home site presents special challenges to mortgage lenders, we've carefully selected a preferred lender who understands this kind of homebuilding: Home Savings.
Home Savings Specialists Who Care
When you build your own custom house with Wayne Homes, you don't just gain more control over your layout and location; you also gain leverage during the financing process. Financing a new home is easier with us because we work directly with the lenders at Home Savings, to make sure you get the best deal possible. In fact, Home Savings provides loan products with down payments that are as low as 5%.
Each Wayne Homes model center has its own designated Home Savings mortgage loan specialist. Browse our list of Home Savings specialists to find the expert who services your region, and then get started by filling out an application on their website.
A Custom Mortgage For Your Custom Home
Home Savings offers a construction loan that automatically converts to your permanent mortgage once your home is completed. Under the terms of the Home Savings construction loan, homeowners pay a minimum of 5% to finance the home-building process. There are two types of Home Savings construction loans:
Fixed- rate mortgage – If you meet a minimum down payment requirement, your interest rate, monthly principal, and monthly interest payments will never change
Adjustable-rate mortgage – Your initial interest rate will be more affordable, as will your monthly payments for the first several years; however, this rate may change at the end of your initial, agreed-upon loan term
Your Home Savings specialist will help you decide which type is right for you.
At Wayne Homes, we don't want you to settle for a house that doesn't meet all your needs. And because we treat each customer like family, we also don't want you to enter into a financial agreement that you don't completely understand, or one that you can't handle on a long-term basis.
Finding your dream home — and signing a mortgage contract — could be easier than you think. If you're interested in learning more, feel free to ask a question online, start a live chat with a member of our online sales team, or call us at (866) 253-6807. We look forward to hearing from you.
About Wayne Homes
Wayne Homes is a custom homebuilder in Ohio, Pennsylvania, Indiana, Michigan, and West Virginia (see all Model Home Centers). We offer 40 fully customizable floor plans and a team dedicated to providing the best experience in the home building industry. For more information, Ask Julie by Live Chat or call us at (866) 253-6807.