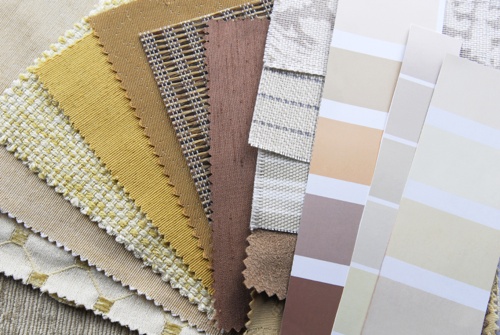 Meet Award-Winning Custom Home Interior Designer Kim Trautman
Design Tips From Kim Trautman
Wayne Homes recently unveiled the new Winchester model home in Portage County. At almost 4,000 square feet in size, our latest model presented designer Kim Trautman with plenty of opportunities to show prospective buyers how to use the stylish space.
Kim is no stranger to custom home design. In fact, she was recently recognized for Best Interior Design and Merchandising for her work on our popular McAllister model home.
We sat down with Kim to learn more about her design inspiration and things to consider when designing your own custom home.
What was your design inspiration for the new Winchester model?
The large expanse of the central living area was the pivotal inspiration.  The open two-story great room and foyer with open staircase played a huge role in the design concept for the "arts & crafts" styling of the interior of the home.  Also careful consideration was given to the kitchen, breakfast, great room, foyer and dining room as they were open to each other.  The color hue schemes of blue, green and copper accents for each room needed to flow from one room to the next.
What should families be thinking about when selecting a custom home floor plan, from a design perspective?
Design preference for the style of the home…meaning open floor plan versus a traditional plan with designated rooms.  The prospective buyer should also try to define the exterior design style preferred such as "arts and crafts" or " a contemporary" style.  Careful consideration should be given to lifestyle, such as whether a single-level plan would be more appropriate than one with multiple floors.
Are there tips that you would recommend for families when making choices at the Design Center?
A big portion of the time in the Design Center will focus on the kitchen selection opportunities.  Wayne Homes offers many selection opportunities at varying price points.  Start with the cabinet style and finish choice then move to the countertop materials.   Appliance finishes, cabinet hardware and flooring decisions should be carefully weighed for not just the design look, but also lifestyle issues and how materials will perform for your family.  Lighting features should be given ample priority in your design planning.  The lighting fixtures must provide both functional ambient light but also "feature" and "task light" all the while being aesthetically pleasing.
Are there design elements that provide the most bang for the buck for families on a budget?
The most bang for the budget is the wall paint color.  The perfect wall color provides a back drop for the entire room design scheme. Proportionally, the walls are the largest element in a design plan and a great paint color is the least costly design element.
Where do you recommend that families go for inspiration to design their dream home?
Start to compile a wish file of room photos and be willing to share the file with your design professional.  A large portion of your first meeting with a designer should be spent discussing this file's contents.   For design inspiration, use the trade and shelter magazines, literally tear out the pages that catch your attention.  Prioritize your dream file as to what is most important down to the least desirable element.  Spending time watching TV shows such as HGTV or other shows is a good investment of your time…often you see before and after video of the rooms.   The internet also provides many opportunities to see examples of good design.
HINT: Wayne Homes features plenty of online tools designed to help you plan and envision your new home, including interactive floor plans, photos of finished product and virtual tours.
What do you love about working with Wayne Homes?
From a homeowner's point of view, it would be the opportunity to build from numerous styles of floor plans and all the customization that is offered. Wayne Homes offers expert guidance through the entire process. Building a home through Wayne Homes is made easy. From a vendor's perspective, it  is the professionalism that Wayne Home offers to both new homeowners and employees.
Come see Kim Trautman's beautifully-designed Winchester model home for yourself. Visit the Portage County/Ravenna Model Home Center today to schedule a private tour or Ask Julie by Live Chat. You can also call us at (866) 253-6807.
About Wayne Homes
Wayne Homes is a custom home builder in Ohio, Pennsylvania, Indiana, Michigan, and West Virginia (see all Model Home Centers). We offer nearly 40 fully customizable floor plans and a team dedicated to providing the best experience in the home building industry. For more information, Ask Julie by Live Chat or call us at (866) 253-6807.