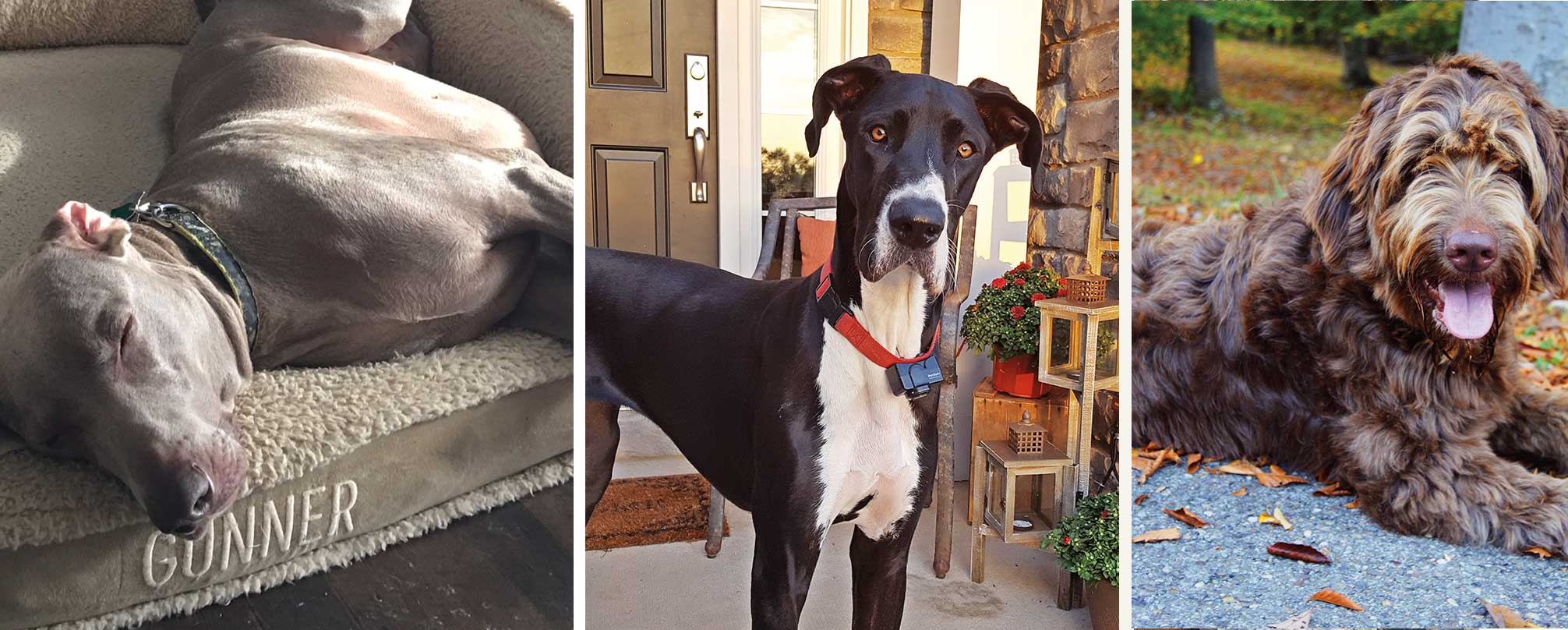 How pets factor into home decisions
Over the years, we've noticed that many of the families we work with take lots of things into consideration when planning their future home. Each individual family members' needs often come into play, like wanting a private space for a growing teenager, a den for toddler playtime, an extra big kitchen to accommodate often-visiting in-laws, or even an entire guest suite for an aging relative.
One other family member that is starting to matter more and more as families plan their homes are the furry ones: their pets!
According to a recent study, 81 percent of households consider their pet when making major living situation decisions. More than 50 percent reported making some home renovations to accommodate their pet, and nearly 90 percent said they wouldn't give up their animal if faced with housing restrictions.
That makes sense to us here at Wayne Homes, because we know that 'family' extends to our four-legged friends, too! Some of the projects homeowners undertook to better suit their pets included installing scratch-resistant laminate flooring, doggie doors, and putting up fencing.
If you have some furry family members to consider as you prepare to create your future dream home, you're not alone! Here are some floorplans to consider that could be better suited to a family with a pet or three!
Providence II – This ranch style home features space for a large mud room, perfect for keeping pet supplies like toys and leashes, and for helping muddy pets clean off before they traipse through the rest of the house! Plus with 3 bedrooms, 2 bathrooms, 1,700 square feet and a two car garage, no one will feel cramped – not even your pet.
Montgomery – With its big, wide-open floorplan, this ranch style home is perfect for those families who love some playtime with their pet indoors. There's plenty of room to breathe in the open concept living area, and Fido probably won't mind playing fetch or hide and seek as your kids run from room to room!
Westport – With nearly 2,600 square feet, a massive open living space linking the great room to the dining area and kitchen, and an owner's entry off the garage, the Westport is ideal for pet owners. Wipe off paws in the owner's entry, and then have room to run in the open concept living area.
Charleston – At more than 2,700 square feet across two stories, this floorplan is great for a big family with one or more pets. Owners have the option to create a mud room off the garage, where your laundry and cleaning supplies can live, ensuring your pet's dirt and dust doesn't make its way into the rest of the house.
Covington – The Covington is popular for a reason, and if you have a pet, you'll probably love it too! The owner's entry keeps clutter at bay, and the open floorplan and ample space means humans and furry friends can coexist in peace across 2,800 square feet.
Do you have a furry friend or two to consider as you plan your next home? Don't worry, we're pet lovers here at Wayne! Let us help you figure out what your next step should be, pets and all.
About Wayne Homes
Wayne Homes is a custom homebuilder in Ohio, Pennsylvania, Indiana, Michigan, and West Virginia (see all Model Home Centers). We offer more than 40 fully customizable floorplans and a team dedicated to providing the best experience in the home building industry. For more information, Ask Julie by Live Chat or call us at (866) 253-6807.