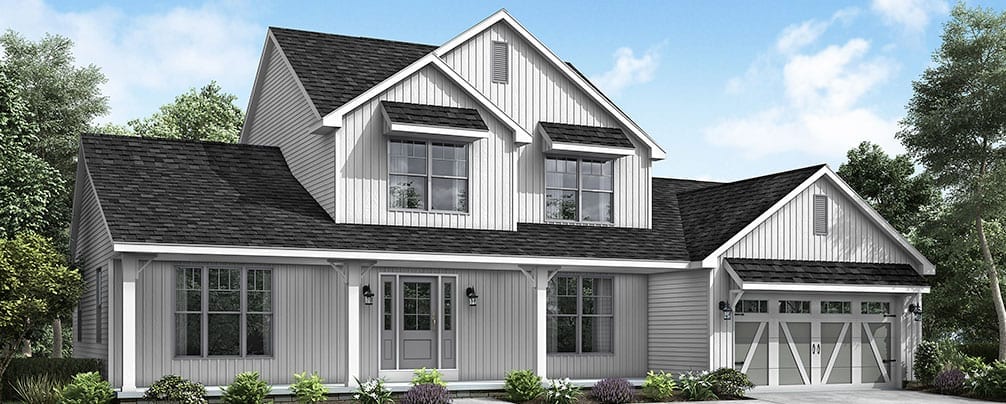 Introducing our new farmhouse elevations!
Styles change with the times, but even so, there are some classic looks that seem to stick around year after year. One such style is the farmhouse look. It's an austere, classic style that evokes a sense of calm and dates back to simpler times.
Several of our custom floorplans, including the Brentwood, Columbia, and Dorchester II, already come in a classic farmhouse style elevation. Families, though, who are interested in a different floorplan can create a custom farmhouse look through our personalization process. Often times that means adding unique features like classic white siding, black shingles, and black shutters, along with options like vertical board and batten siding, window grids in a farmhouse style, and columns outside the home, also in a farmhouse style.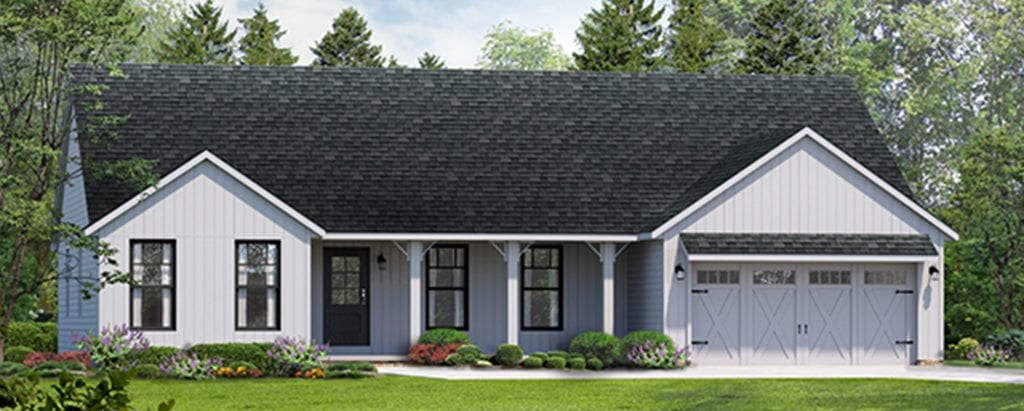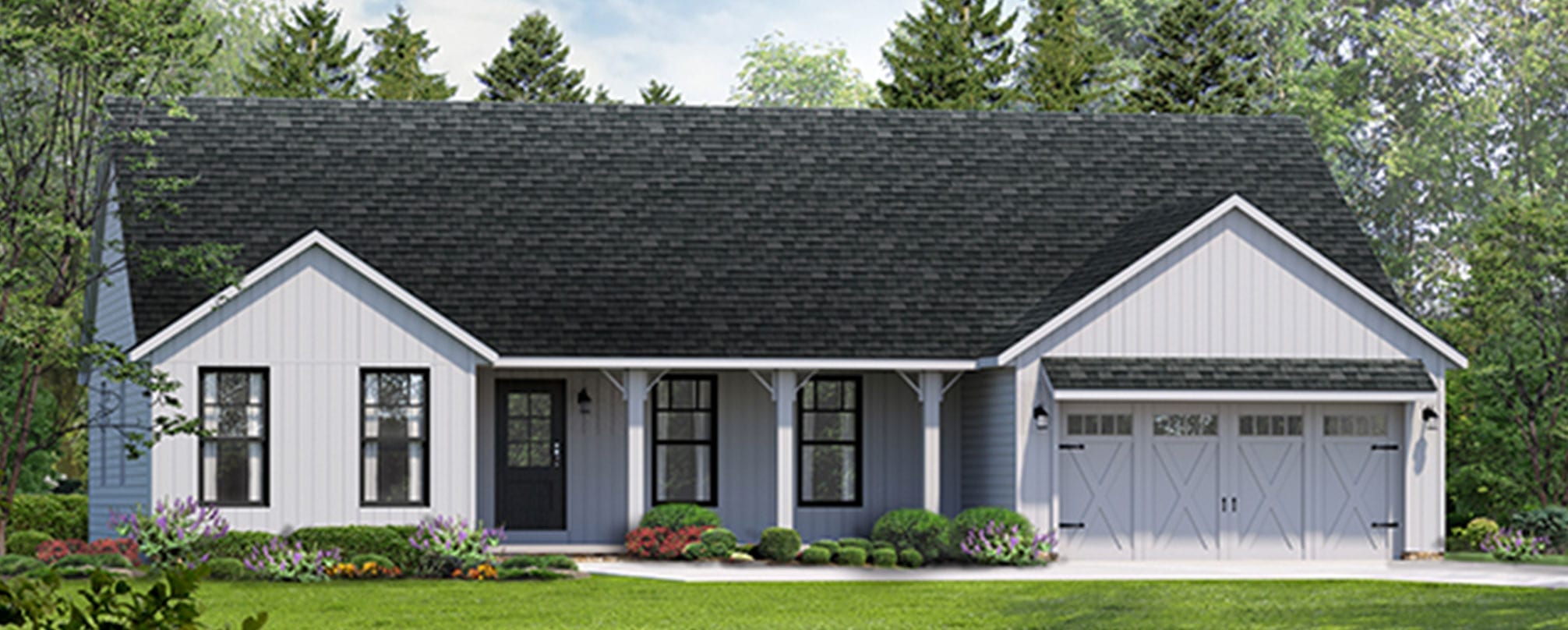 The classic farmhouse look feels warm and comfortable without veering into the kitschy territory you might find in a more country style. There's a level of sophistication in the simplicity of the farmhouse look that our homeowners seem to love, probably because it feels sophisticated without being stiff. There are many ways to incorporate a farmhouse look into a home, in addition to the ones already mentioned, like the use of reclaimed wood as an accent, decorating with simple antiques, and more.
Because so many of our families seem to love this style, we're excited to share that in 2018, we'll be introducing it for several more of our home floorplans. That means even more options for you and your family to choose from! Looking for some inspiration? Check out this Flickr album of homes we have created so far using the farmhouse elevation style.
In general, elevations are an incredibly powerful way to take a home that may otherwise appear bland and add a ton of personality and style to it. When you consider how much can be customized, from windows and siding to columns, gables, shutters, brick accents, and so much more, it's hard to imagine we'd ever build the same home twice! That's what we strive for here at Wayne Homes: creating a custom, unique space that reflects your style, but is still affordable and efficient to build because it is based on a floorplan style.
Interested in exploring our floorplans? Take a look, and then get in touch when you've found one — or a few! — you like!
About Wayne Homes
Wayne Homes is a custom homebuilder in Ohio, Pennsylvania, Indiana, Michigan, and West Virginia (see all Model Home Centers). We offer more than 50 fully customizable floorplans and a team dedicated to providing the best experience in the home building industry. For more information, Ask Julie by Live Chat or call us at (866) 253-6807.