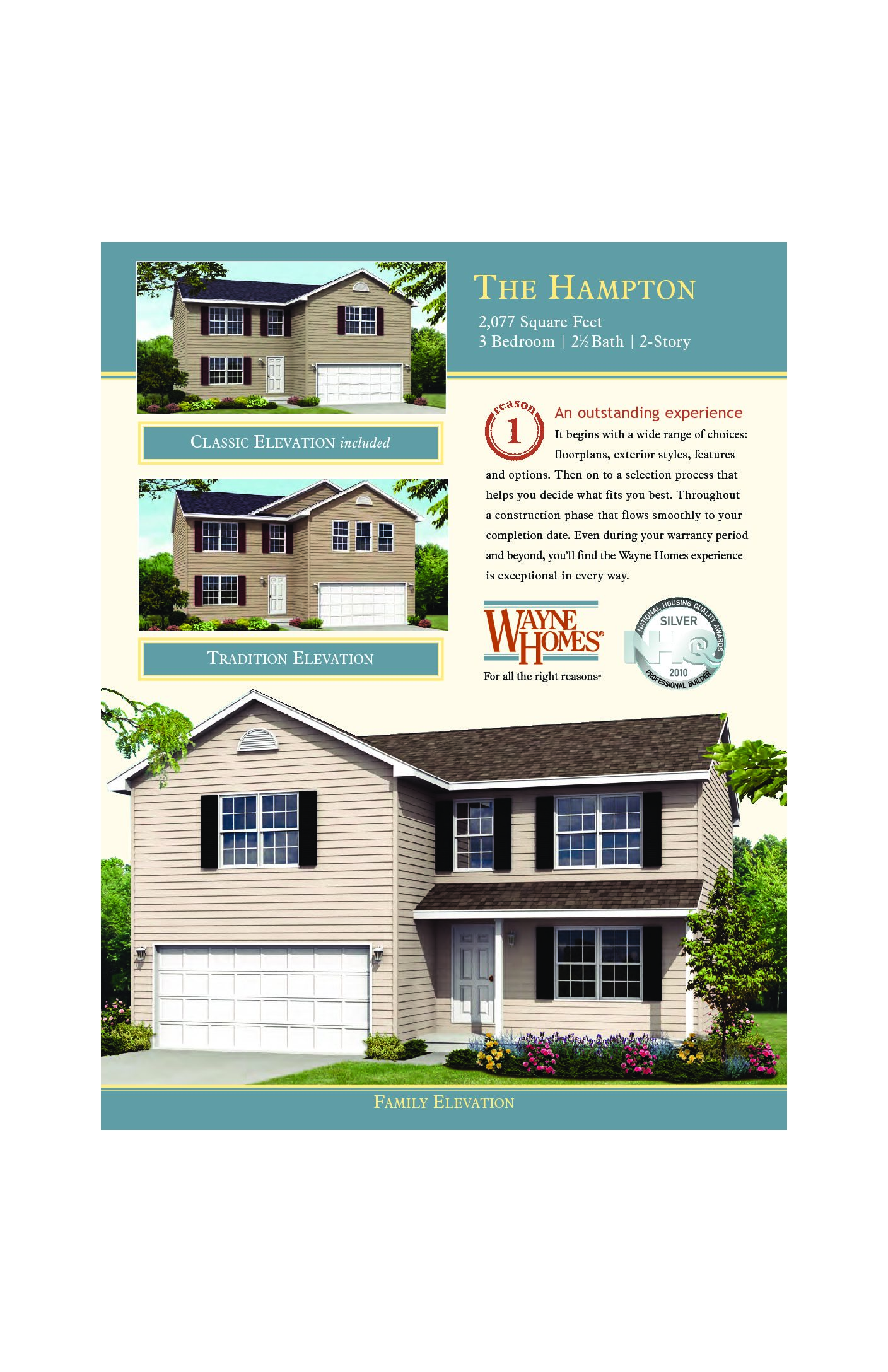 Introducing the Spacious Westport floorplan
Home building is a really dynamic, exciting industry. While a lot of it may stay the same, a lot more is always evolving and changing. Every time we build a new home, we learn something. Every time we listen to a new customer's vision for their dream home, we learn something too.
One thing we have learned many times over is that family needs and desires are always shifting, and that families appreciate choice above all else when it comes to designing their home. So, we make it a priority to meet those needs! That's why we are excited to announce the release of our newest custom floorplan, the Westport.
This four bedroom, two and a half bath ranch style home has a ton to offer across its nearly 2,600 square feet. Let's look at what makes the Westport a great addition to our long roster of custom floorplans.
Spacious
From the closets to the kitchen to the entirety of the home itself, the Westport is definitely not lacking in the one thing a growing family needs: space! As mentioned, it's nearly 2,600 square feet across a single level floorplan. That makes it our largest ranch home plan yet!
The spaciousness is spread generously throughout this custom floorplan. Every single bedroom in this home has a roomy walk in closet, so no one will feel slighted when choosing rooms. The extra storage also means less clutter, as everything has its proper place.
For those who love to cook, bake or entertain, the airy pantry is a much appreciated addition to the already open kitchen. No need to stuff extra supplies, implements or goodies on top of cabinets, or into already-full compartments. Having a large pantry means less clutter and more room to breathe.
Luxurious Master Suite
In total, the master suite takes up about as much space in this floorplan than the dining area and kitchen combined. Now THAT'S what you call a master! The bedroom itself is a roomy 15 by 13 feet, but it doesn't end there. A large bathroom, complete with elegant double vanities to avoid elbow bumping in the morning, leads to two large closets, one for each head of the household. The master is also located away from the other three bedrooms, so its occupants can enjoy some privacy from the rest of the home.
Open Layout
Many of the families we work with enjoy hosting friends and extended family for the holidays, or just to enjoy a meal and some quality time. The open layout found in the Westport makes socializing with loved ones even easier, as the kitchen opens up spaciously into the dining area and great room. Even if you have to be in the kitchen prepping food for your guests, you don't have to be cut off from the conversation.
Owner's Entry
The large attached garage found in this floorplan comes with a wide open owner's entry perfect for containing any clutter or dirty shoes. We've smartly placed the laundry in the spacious owner's entry, so post-practice uniforms can be dumped here for quick and easy clean up!
If you're in need of a spacious, one-level home that gives your family room to grow and breathe, look no further than our brand new Westport. We're excited to share this floorplan with you, so if you have any questions or want to talk about your ideas for your dream home, don't hesitate to get in touch!
About Wayne Homes
Wayne Homes is a custom homebuilder in Ohio, Pennsylvania, Indiana, Michigan, and West Virginia (see all Model Home Centers). We offer more than 40 fully customizable floorplans and a team dedicated to providing the best experience in the home building industry. For more information, Ask Julie by Live Chat or call us at (866) 253-6807.