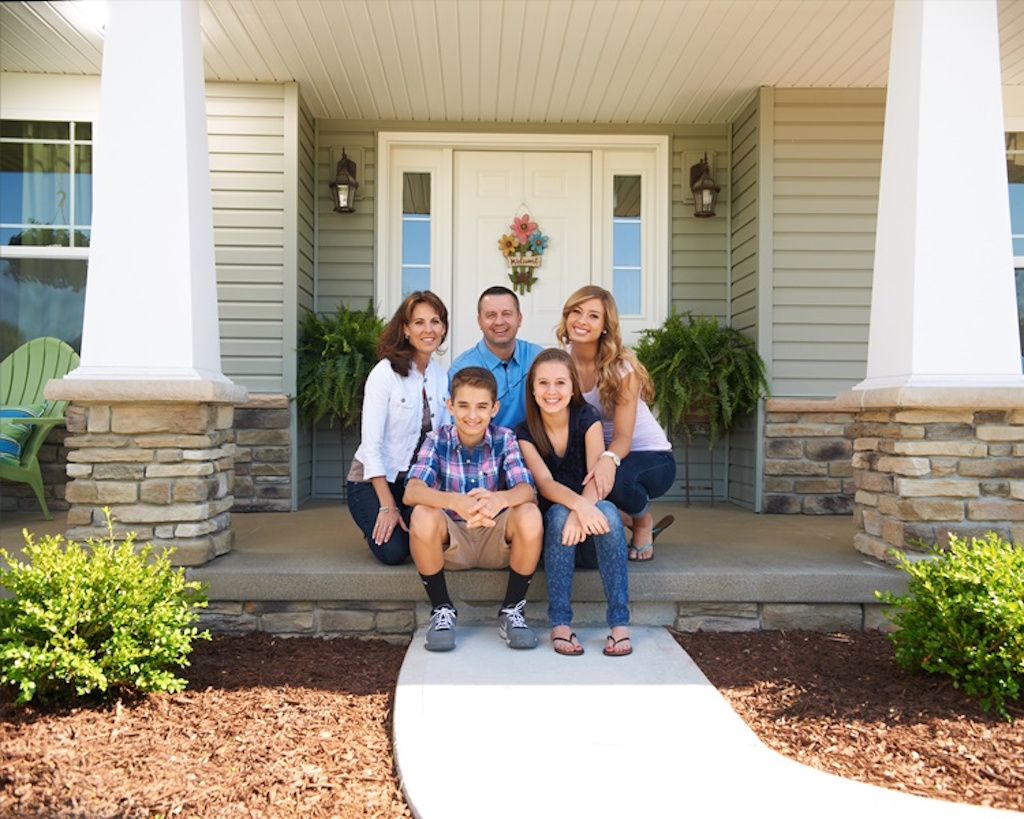 Making Dreams Reality through the Wayne Homes Experience
The team at Wayne Homes believes in ensuring value across the board, from the quality of homes we build to the approach we take in operating our business. In an effort to share more about our values and what we stand for, we launched our first-ever Executive Video Series. Previous editions focused on our Personal Value List, which guides aspiring homeowners in making their dream home a reality. Mike Leckie-Ewing, Wayne Homes Vice President of Organizational Development, shared his thoughts on our values-driven corporate culture.
Today, Maurie Jones, Vice President of Marketing, is excited to discuss her thoughts on what we like to call the Wayne Homes Experience.
Focusing on the customer from day one
In our first video of this series, we discussed the importance of the Personal Value List with Jen Collingsworth, our Regional Vice President of Sales. Through the Personal Value List, the team at Wayne Homes is able to identify and, ultimately, bring life to the vision you have for your dream home.
That vision could never become reality, though, without the customer-centric team environment at Wayne Homes. That's a key tenant of the Wayne Homes Experience: a consistent and reliable focus on you and your vision from the very first chat to the day you walk into your new home. Every employee from every department is taught the importance of that focus.
"We create the atmosphere of customer focus from the very beginning," Maurie explains.
A step above the rest – no, really
It's easy for a custom home builder to say it's different, Maurie explains. The Wayne Homes Experience, though, is genuinely unique amongst its competitors: "Anyone can build houses… but it's the team that works together and has the same goals and agenda, that I think we do, that makes a difference."
Why we come to work every day
Part of what Mike Leckie-Ewing discussed in his videos revolved around the culture and value-focus that Wayne Homes has created amongst its employees. It's that focus, Maurie said, that makes the team at Wayne Homes not just different from its competitors, but a meaningful place to work for all its employees. That focus translates into a desire to make dreams come true, she said.
"This is their dream," she said of Wayne Homes customers. "Just being a part of that and making sure it's a dream and not the other way… if we do what we say we are going to do, and take care of the customer, I hope those are the things people remember."
We hope you've enjoyed our first ever Executive Video Series. If you haven't had a chance to learn about our culture, or our Personal Value List, we hope you'll take a moment to discover more. When you're ready, we can't wait to help you make your dream home a reality.
About Wayne Homes
Wayne Homes is a custom homebuilder in Ohio, Pennsylvania, Indiana, Michigan, and West Virginia (see all Model Home Centers). We offer more than 40 fully customizable floorplans and a team dedicated to providing the best experience in the home building industry. For more information, Ask Julie by Live Chat or call us at (866) 253-6807.