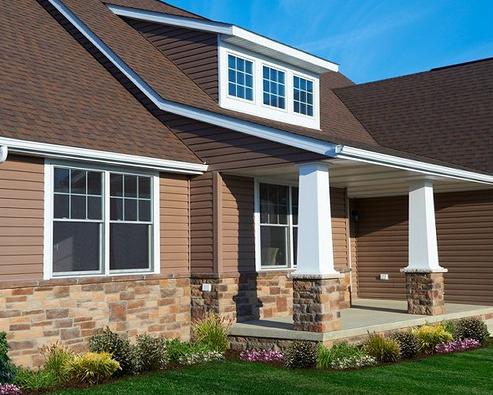 Not-So-Random Acts of Kindness: The Results Are In!
Wow! When we launched our Not-So-Random Acts of Kindness Program 4 years ago, we could not have imagined the generosity of our customers, partners, and employees. Thanks to your generosity, this year thousands of dollars were raised to make the holiday season a little brighter for those in need.
Here's what you accomplished this year:
$100 to Charity for Every Home Purchased
Through our Not-So-Random Acts of Kindness program, Wayne Homes donated $100 for every new home sold between November 19 and December 31, 2012. Each customer chose which charity would receive the contribution.
Nearly $4,000 was raised to benefit 24 local charities that included the Akron Children's Hospital, the Humane Society, Feed the Children, and many more.
Thousands in Additional Clothing, Food, Toys and Cash
The generosity of our customers during our Not-So-Random Acts of Kindness extended far beyond those who purchased a home during the holiday season.
Each Wayne Homes Model Home Center was set up as a collection point for clothing, non-perishable foods, toys and contributions for a specific local charity. Homeowners, visitors, employees, and partners all contributed thousands of dollars in goods to help local families in need during the holiday season.
The local charities included:
Akron Medina: Akron Canton Regional Food Bank
Ashland: Toys for Tots
Bowling Green: Alicia's Voice
Delaware: Nellie's Catwalk for Kids
Newark: The YES Club
Pittsburgh: The Greater Pittsburgh Food Bank
Portage: Toys for Tots
Sandusky: Heartbeat of Sandusky
Share-a-Christmas
In addition to Not-So-Random Acts of Kindness, our home office team came up with creative ways to raise additional funds to help make the holidays joyous for those in need. Events included a hot cocoa bar and bake sale, dress down days, and a raffle for a paid day off. In addition, the estimating team donated money from off-site projects they completed throughout the year.
In all, the Share-a-Christmas events raised $4,200 for charities that included the Salvation Army, Haven of Rest homeless shelter, and Open M, an organization that gives out food and health care to those in need in the Akron area.
We are so proud of, and grateful for, the generosity of our family of employees, customers and partners who reached out a hand to the local community during the holidays and all year long.
From the bottom of our hearts, we thank you. You make remarkable happen.
Wayne Homes is a custom home builder in Ohio, Pennsylvania, Indiana, Michigan, and West Virginia (see all Model Home Centers). We offer 40 fully customizable floor plans and a team dedicated to providing the best experience in the home building industry. For more information, Ask Julie by Live Chat or call us at (866) 253-6807.