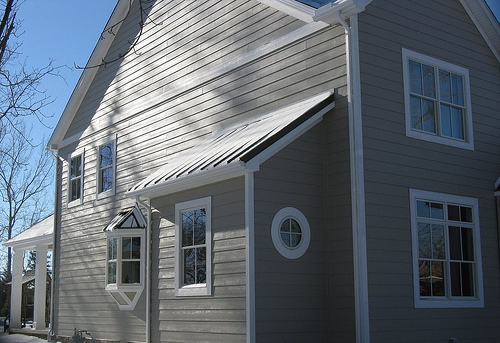 Popular Custom Home Design Trends From Wayne Homes Customers
We don't need a glossy magazine to tell us what's hot in home design in the year ahead –we've got our Wayne Homes customers! We've built hundreds of custom homes this year and each one is unique.  Wayne Homes customers are incredibly creative, inventive, and smart about what makes a home liveable for their busy families.
And of course, at Wayne Homes there's almost nothing we won't build. So when our customers tell us about an ambitious vision for their dream home, we love to make it happen.
With nearly 500 homes built so far in 2013, we're sharing a few hot custom home design trends straight from actual Wayne Homes customers.
Flexible Use Areas
We call it a loft, but our customers have called it an additional bedroom, a game room, a hobby room, a homework room, a TV room and a variety of other uses. Our customers know that flexible use areas such as lofts, finished basements, and bonus rooms give them more freedom to use the space differently based on their stage of life. A room can easily be converted from play room to pre-teen media room.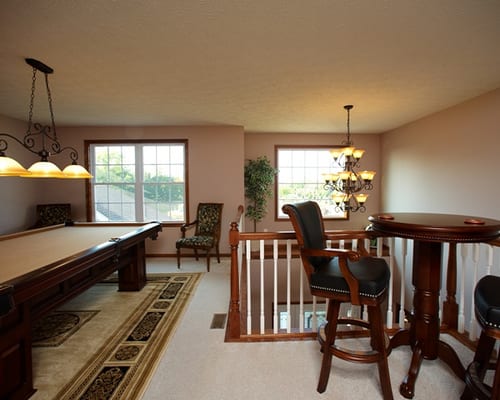 Kitchens with Multiple Workstations
Forget islands where weeknight dinner prep competes with math homework. At Wayne Homes, you can create kitchens with multiple work stations that make it easy for even the busiest families to stay organized. Our customers love that they can choose any one of our custom home floor plans and extend an island, remove a peninsula, add an eat ledge and more.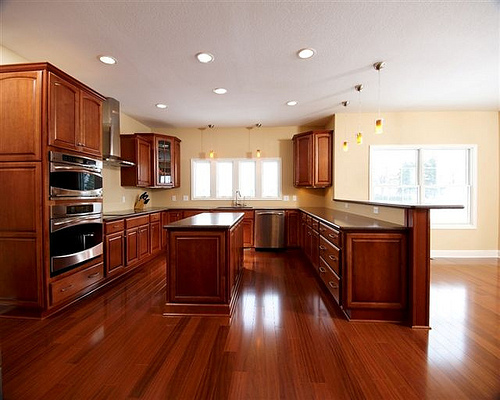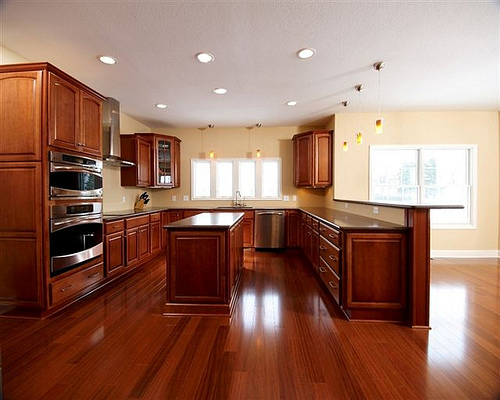 Interior Architectural Elements
Dramatic architectural elements can add curb appeal to any home, but they can also turn everyday interior living spaces into a showplace. Our customers love the ability to add columns, archways, even brick or stone to their home for a designer look.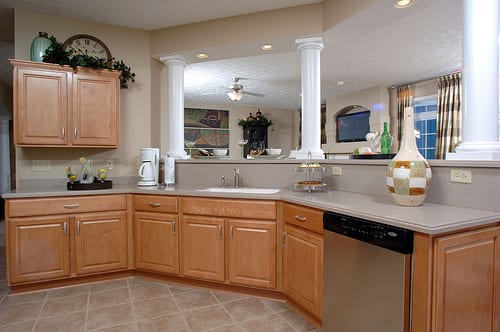 Functional Spaces
Of course, Wayne Homes customers know that a dream home is ultimately one that makes everyday life easier. That's why laundry rooms are finding new life as sewing rooms, mud rooms, storage areas, and drop zones for coats and backpacks. Wayne Homes customers are constantly finding inventive new uses for everyday spaces to keep their home clutter-free and easy to maintain.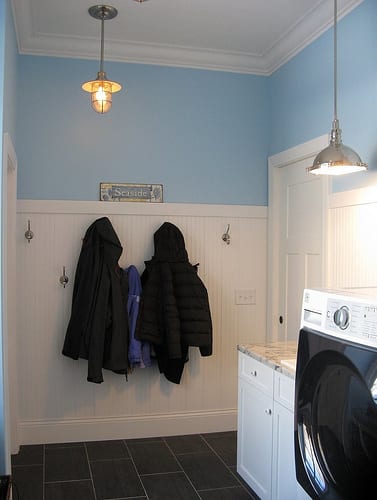 What do you envision for your family's dream home in 2014? Tell us! At Wayne Homes, we love to find ways to make your dream home a reality. We offer lots of ways to get ideas, including our Flickr page, our Open House events, and our interactive floor plan tools. Or, simply visit a Wayne Homes Model Home Center and tell us what's on your mind.
Not sure where to start? Simple Ask Julie by Live Chat or call us at (866) 253-6807.