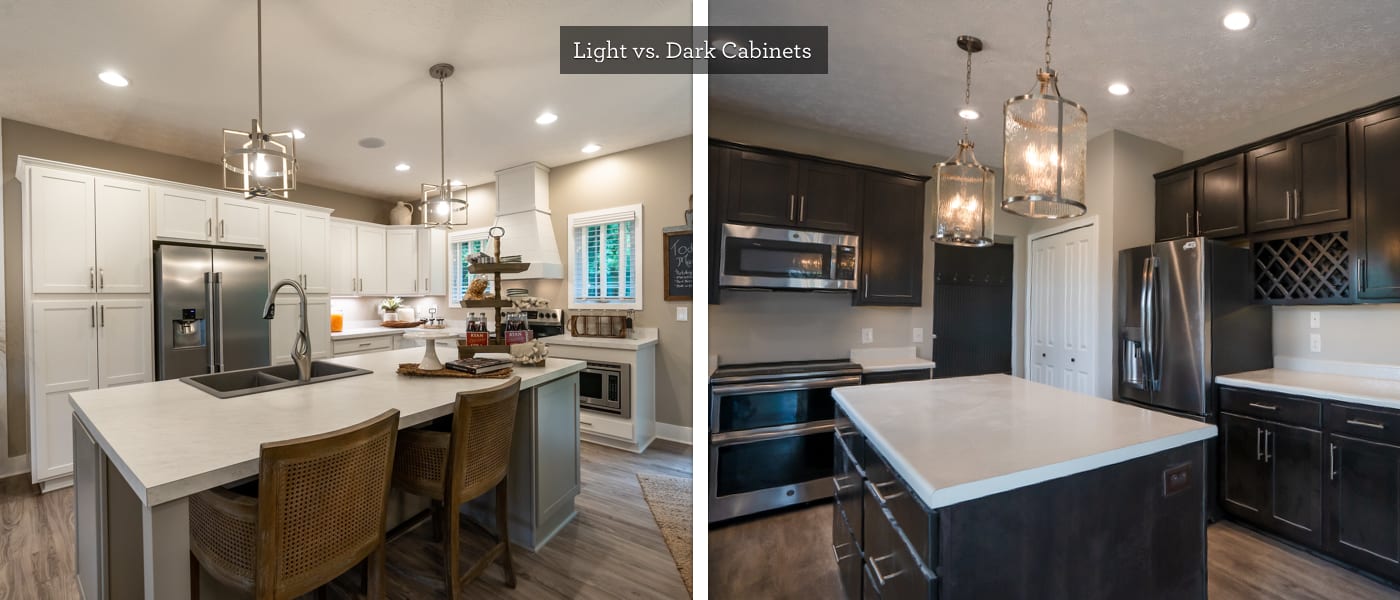 The Great Debate: Dark or Light Cabinets?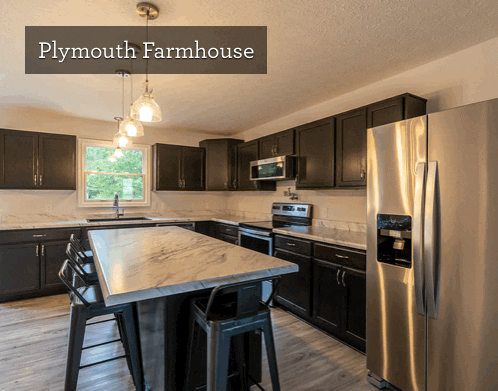 Are you going to the dark side? Or do you side with the light? No, we're not talking about Star Wars, we're talking about custom cabinetry! There are pros and cons to each design choice, so to make the decision easier, we're breaking them down for you in this latest Great Debate.
Light cabinets have been popular for a while, but dark cabinets are having a moment, and that trend seems to be sticking around. Let's see why.
Light Cabinets:
Provide an airy, clean feel
Can make the kitchen look bigger
Work better in smaller spaces or spaces with less natural light
Easy to add other colors as accents without creating a visually overwhelming look
Will look great with almost any paint color
According to Houzz, lighter cabinets increase your home's resale value and appeal to more buyers due to their timeless style
Dark Cabinets:
Deliver an edgier and more dramatic look
Add formality, richness, and depth to the room
Bring warmth and character to the kitchen
Show less stains and wear-and-tear than white/light cabinets
Are right on trend, but may not appeal to more traditional or conservative buyers
We love both looks. The light and airy look of light cabinets opens up your kitchen and appeals to almost any taste. But, we've got to admit, there's something so attractive about deep navy cabinets or a moody deep-stained island. So consider this: select a bit of both to achieve balance between light and dark. When you combine light upper cabinets to draw the eye upward with dark lower cabinets for a pop of contrast, you get the best of both worlds. Another option is using an accent color for your kitchen island. We've seen customers combine white wall cabinets with a contrasting sarsaparilla or flagstone-stained island. You'll get a result that's a little trendy, a little timeless, and a lot to love.
Learn more about how easy it is to get the kitchen of your dreams–contact us today to get started!
About Wayne Homes
Wayne Homes is a custom homebuilder in Ohio, Pennsylvania, Michigan, and West Virginia (see all Model Home Centers). We offer over 50 fully customizable floor plans and a team dedicated to providing the best experience in the home building industry. For more information, Ask Julie by Live Chat or call us at (866) 253-6807.