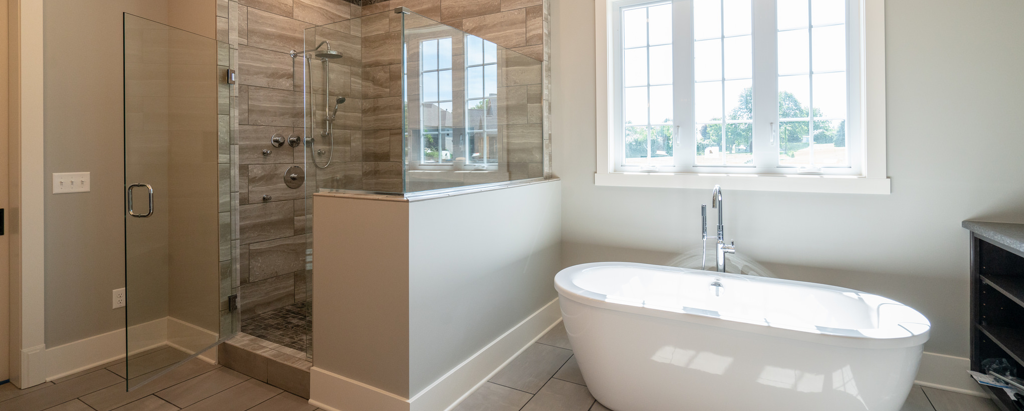 The Great Debate: Showers vs. Tubs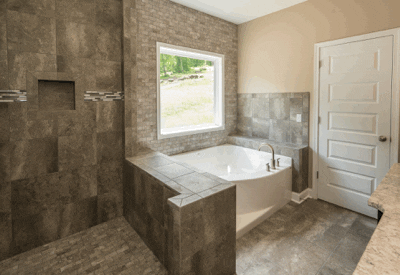 When you think of the perfect future bathroom for your dream home, you probably envision something with a shower/tub combination, a sink or two, a toilet, and a style that reflects your personal aesthetic; modern, rustic, craftsman, traditional… the options are endless!
The thing is, though, that the typical shower/tub combo that has been so popular for so long is moving aside to make room for a new trend: a freestanding tub with a separate shower, which we at Wayne call a luxury master bathroom. Then again, some bathrooms are better suited for just a shower or even just a freestanding tub. With all these possibilities, it's important to know the benefits of every option. That's why today we're examining the pros and cons of various bathroom arrangements, so you can choose what makes sense for you based on your needs and the needs of your family!
Some of the pros of having a bathtub include:
Great for relaxing those sore muscles or for gathering up little ones for a scrub; washing toddlers in a shower isn't exactly fun! Plus you can add features like jets or whirlpool options to make relaxing even more enjoyable.
Freestanding units can be placed just about anywhere, and the styles, materials, surrounding design and looks available are virtually endless; you can make a serious style statement with a bathtub!
So what are the cons? Well…
They can be tough to get in and out of, especially for those with disabilities, the injured, the elderly, and children.
While you'll make a strong statement with a stunning tub, you'll also take up a lot of space; more than you would with a shower. And, as a result, you'll use more water, and need a water heater with the capacity to handle it.
So you may be thinking a shower is better suited for you and your family; if so, let's take a look at some of those pros and cons!
Showers use a lot less water than tubs and also take up less space, so if you are trying to keep your bathroom footprint small, a shower may be better for you.
They're easier to use for folks with accessibility challenges and can easily be outfitted with grip bars, non-slip tiles, and benches for easier washing.
You can luxe it up just like you can with a bathtub! Add rain showerheads, jets, steam options, and more!
That said, there are still some downsides…
They're less practical for families with small children or for those who expect to care for children long into the future.
They require a more thorough top to bottom clean job, especially the doors, in order to prevent them from getting lime or calcium stains.
We've worked with countless families to come up with bathroom options that work best for them. Maybe you want a luxury style walk-in shower and separate tub for your master and a more practical shower/tub combo for your shared bath. Or maybe a simple walk-in shower with some luxurious upgrades fits your lifestyle best. Whatever you prefer, we're here to make it happen, and to make it look absolutely beautiful too!
Give one of our new home consultants a call to learn more about what we've done to make downright stunning, functional bathrooms for our customers!
About Wayne Homes
Wayne Homes is a custom homebuilder in Ohio, Pennsylvania, Indiana, Michigan, and West Virginia (see all Model Home Centers). We offer nearly 50 fully customizable floorplans and a team dedicated to providing the best experience in the home building industry. For more information, Ask Julie by Live Chat or call us at (866) 253-6807.