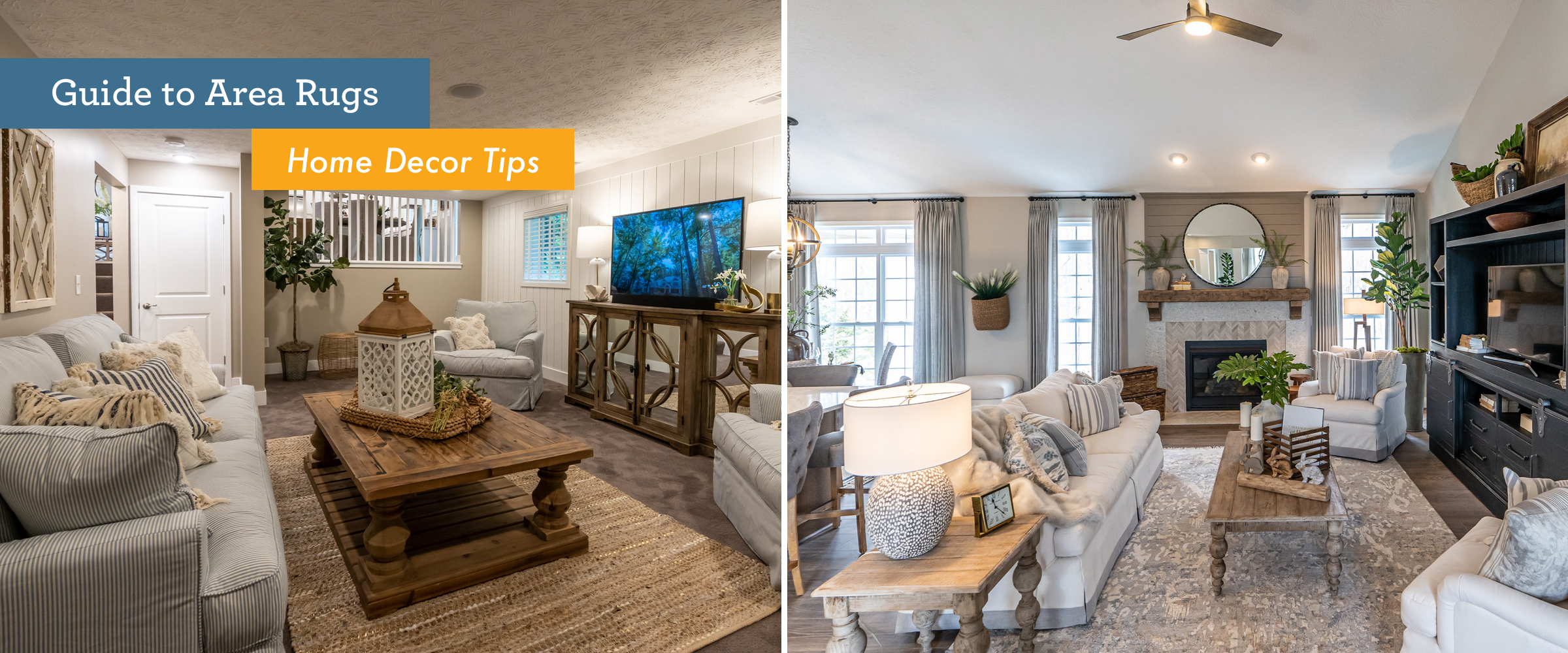 The Wayne Homes Guide to Area Rugs
Looking for a quick way to transform a room? Area rugs can do just that.
Area rugs can really anchor a room and change the look and feel. Just like throw pillows and lamps, area rugs can bring color and texture to a blank canvas. This is a great tactic to use if you prefer a neutral backdrop with your walls and flooring, but choose to add pops of color with your decor. If you like to change the look of your home regularly or want to keep a neutral palette, this decor strategy works wonders.
You may have noticed there is no shortage of area rugs available on the market. In fact, there are so many options, your head might be spinning. So, where to begin? A great place to start is with the type of rug.
Tufted: Pieces of yarn are punched through a backing and then cut to create a smooth surface called a pile.
Hooked: This is similar to a tufted rug but the yarn isn't cut, leaving a looped pile.
Knotted: Pieces of yarn are tied, often by hand, to warp fibers on a loom. This is the most labor-intensive way to make a rug and is typically reflected in the price.
Braided: Lengths of fabric, yarn, or natural fibers are braided and sewn to one another.
Flat-Woven: These are woven on a loom, either by hand or machine. There's no backing, so they are lighter and reversible.
Shag: Any tufted, woven, or knotted rug with a long, plush pile.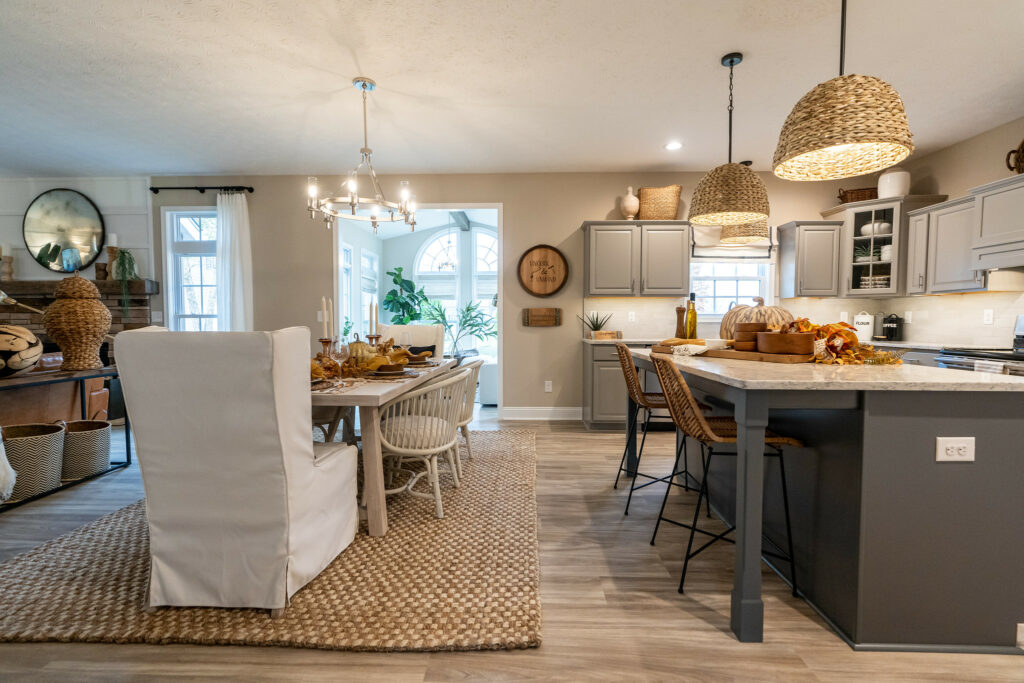 The next most important factors in purchasing an area rug are size, color and placement. Kelly Cappelletti, from Kelly's Suite II in St. Clairsville OH, weighs in with her expert advice.
How do you determine what size rug to buy for your room? "The best way to determine what size area rug would work best for the space is to look at the furniture you have," says Kelly, who owns Kelly's Suite II interior design studio. "Always make sure that at least the front of your furniture's legs is on the area rug you select."
How do you determine colors?
"When choosing a color/pattern we normally say neutral is best. Current design trends are more about texture than color: jute or sisal. If you want more of a pattern, look for a fun Aztec print but still keep the colors neutral."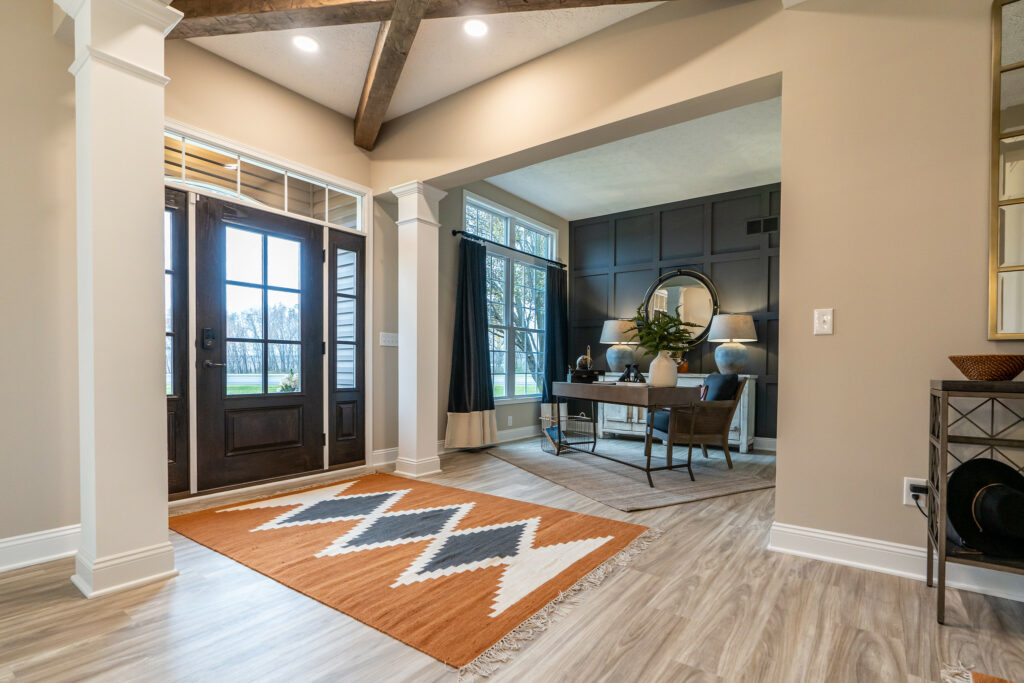 What is the best placement of an area rug?
"The best placement for area rugs is to always use it to ground your space in the great room, dining area, or under the front legs of your bed."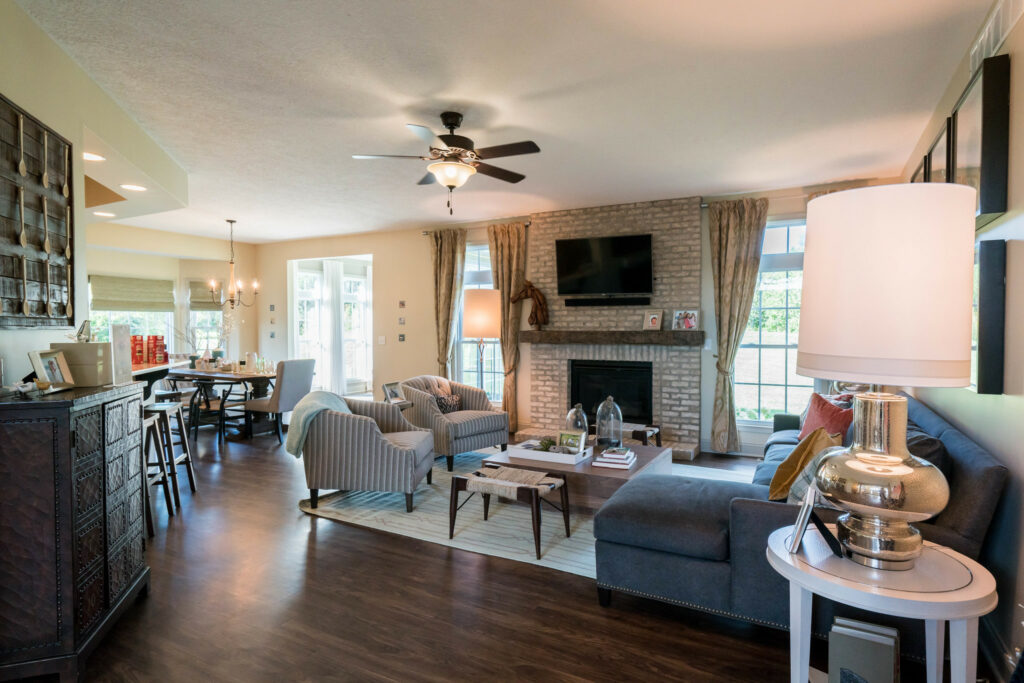 Kelly advises you to go big when it comes to area rugs. "Don't be afraid of a larger size! An average-sized room should use an 8×10 size rug." This is especially true for the bedroom. If you have hardwood or laminate flooring in the bedroom, having a rug creates a warm start to the day that everyone loves. Ideally, the rug should be large enough to extend beyond the sides of the bed at least 12 inches for a twin or double bed, and at least 18 inches for a queen or king. That way, you can step out of bed onto a soft rug rather than a hard, cold floor.
The same philosophy applies to having the right amount of space on either side of your area rug. Ideally, you should leave the same amount of floor space on all sides of your rug. This can range anywhere from 8 to 24 inches on all sides. Your main goal is to have the area rug centered in the room for balance.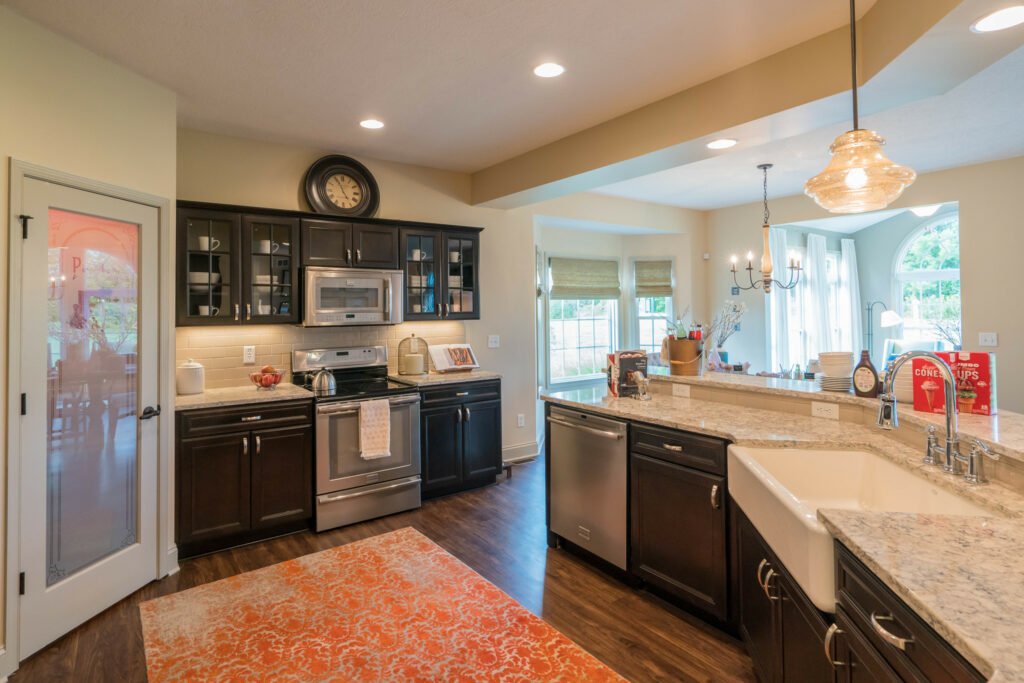 Consider the use of the room you are putting the rug into. For example, if you use your dining room frequently to eat, then don't put your most expensive rug in that room. The odds of a spill are high, and that high-end rug may end up looking dingy or stained sooner than if it were placed in a formal living room. Try a low-pile or washable rug with a pattern that can hide stains easily. Heavy traffic areas should always have hard-wearing rugs or washable rugs. Or, simply less expensive rugs that you would feel okay about replacing frequently.
Do you have a design question you want to be answered by a pro? Contact us! We can help you get the info you need.
---
About Wayne Homes
Wayne Homes is a custom homebuilder in Ohio, Pennsylvania, Michigan, and West Virginia (see all Model Home Centers). We offer more than 50 fully customizable floorplans and a team dedicated to providing the best experience in the home building industry. For more information, Ask Julie by Live Chat or call us at (866) 253-6807.
Disclaimer: The details of this blog are accurate as of the publish date, but are subject to change.