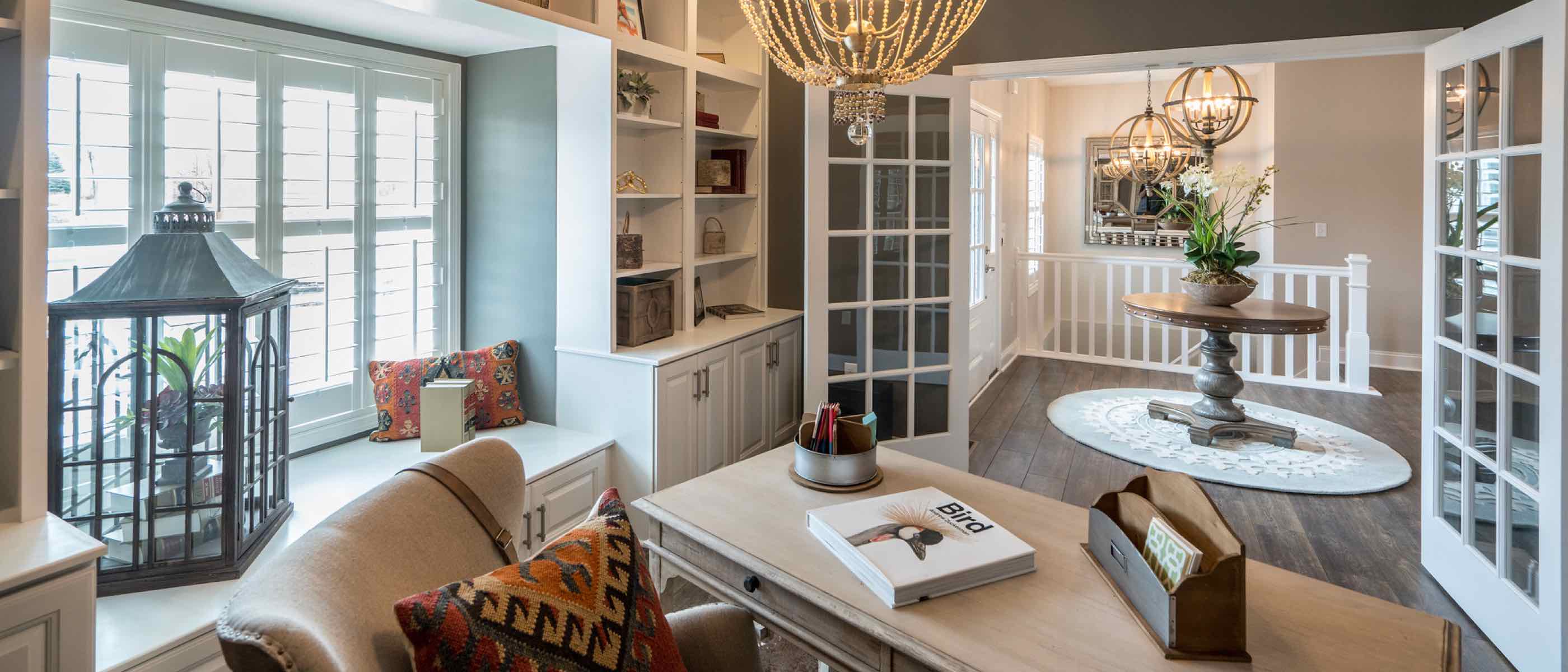 These doors are always open: Door trends for your home
The myriad of custom floor plans the Wayne Homes team offers means it's easy to find a floor plan that will fit your family and your life. The truth is, though, that floor plans are really just the beginning of our home customization process. It's a jumping-off point from which you can choose everything from door styles and window treatments to shifting around entire rooms and flex spaces.
One way to bring your own distinctive style to your home is through your doors, both external and internal.
A door isn't just a door; it can also be an accent piece and even a work of art, depending on how you approach it and what you want to accomplish. Different door styles make a statement to your neighbors and can create some distinct curb appeal. And a unique door style can go a long way in creating a distinctive, unique look inside your home too. Today we're reviewing some top door styles and door trends, so you can see what's possible with Wayne Homes.
Barn doors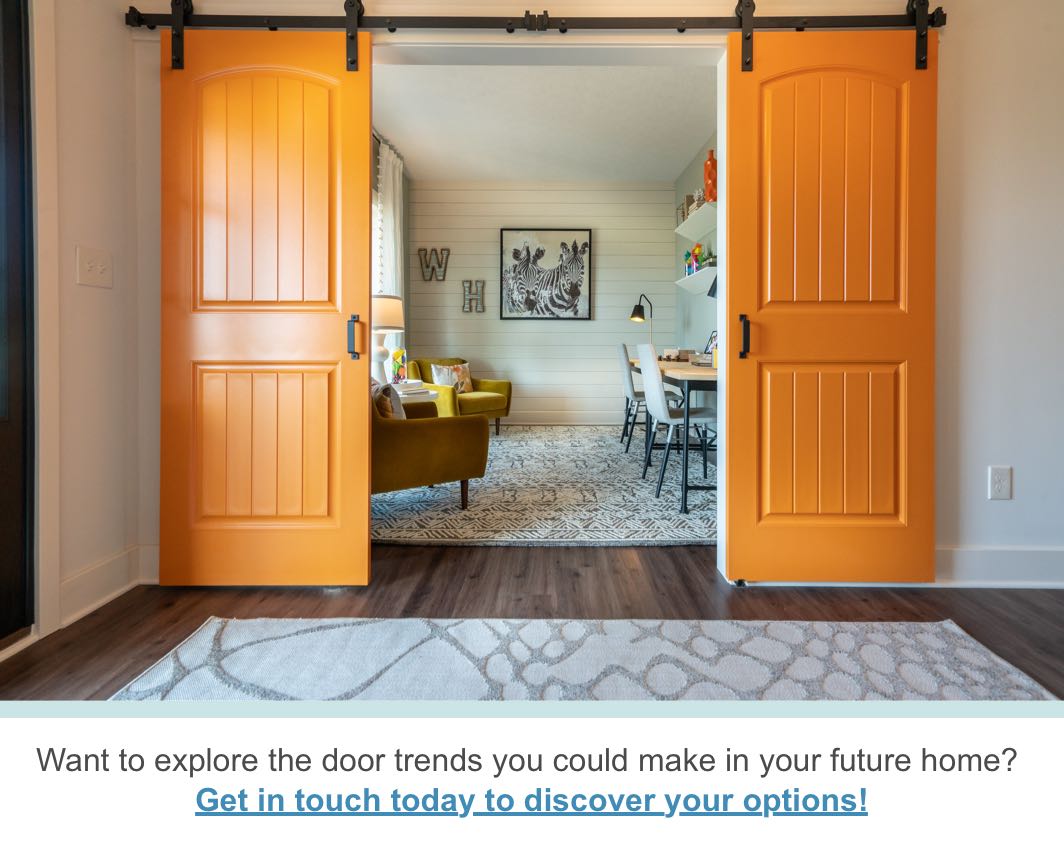 This rustic, distinct look has grown exponentially in popularity in recent years, and for good reason. Barn doors bring a warm, country feel to your home while adding a point of visual interest. They also fundamentally create a moving wall that takes up less space than a traditional swinging door. And while all doors of this type might be labeled "barn," there's an unending number of options for creating a unique style with your barn door, whether you love the classic rustic door style or prefer something more sleek and modern.
Pocket doors
Doors can take up a lot of space, especially when they open into a narrow hallway or entry. Enter the pocket door, a space-saving alternative that creates an unobtrusive look inside your home. When you need to create privacy and separation between spaces but don't want to select a big swinging door style, pocket doors are a perfect choice.
French doors
If you love a classic look that brings in light and provides a clear line of sight throughout your home, the French door style might be for you. These doors are often used as entries to sunrooms, patio spaces, and offices, but they can also work well for playrooms or dens–you can keep an eye on the kids while closing the door on clutter and noise. These double doors with glass panels allow for light to stream in and create a sense of connectedness even when they are closed.
Painted interior doors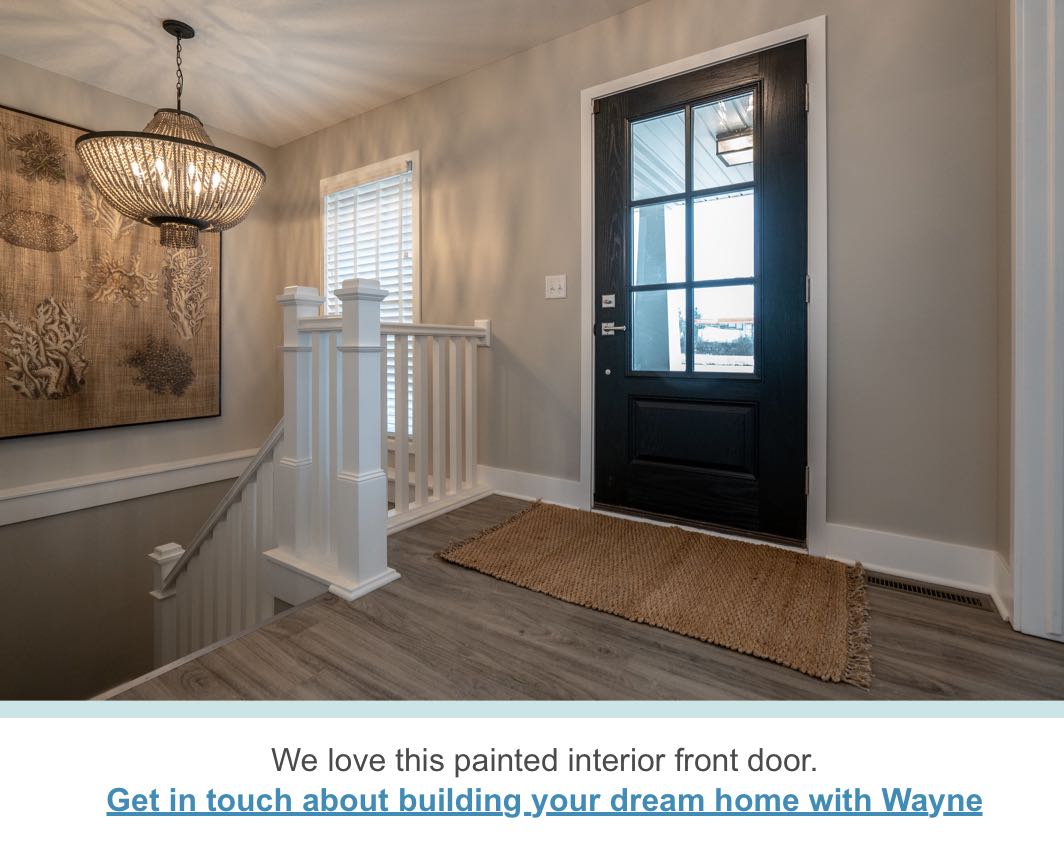 One of the door trends we are seeing is interior doors being painted a bolder color. While exterior doors are commonly painted to provide contrast, white doors are the most common indoors. But now, we are seeing homeowners paint interior doors dark gray, black or beige. These "new neutrals" provide visual impact against lighter walls and can highlight architectural features of doors, such as panels and decorative trim.
Paneled doors
Doors can come in all kinds of configurations, including the number of panels they have. From shaker styles to molded panel doors, the door's panels bring personality to the interior of your home.
Exterior doors with glass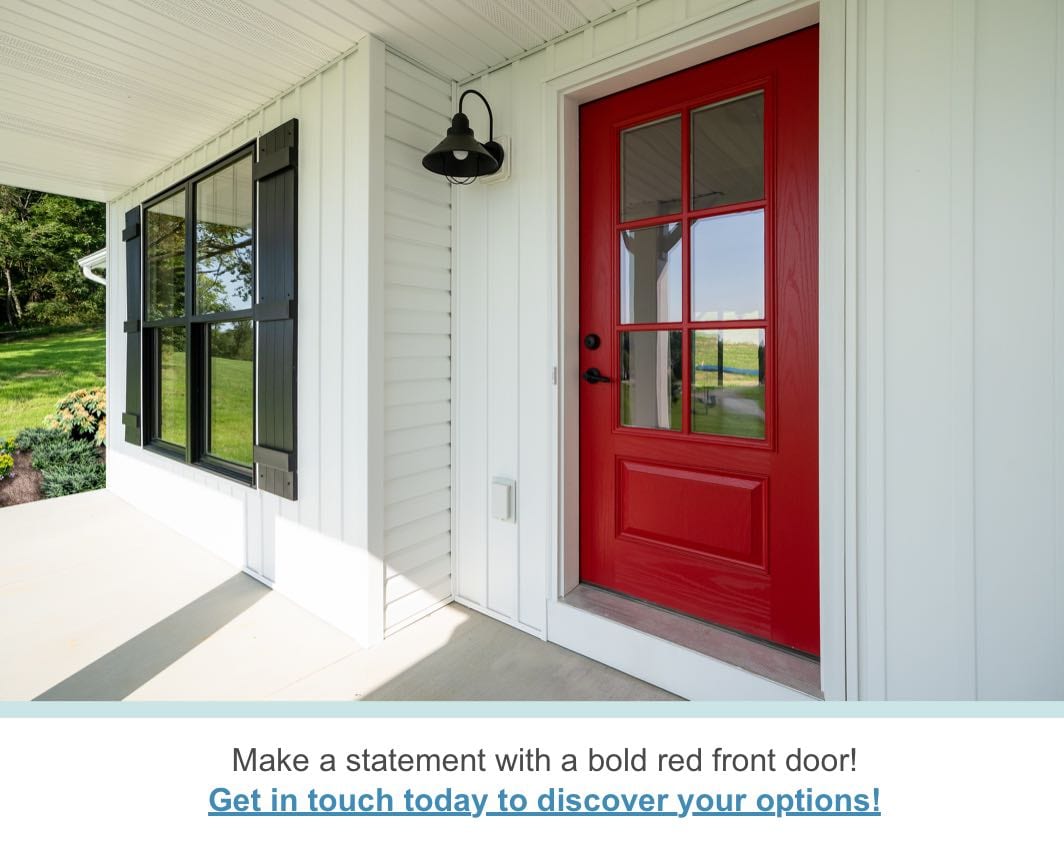 Glass accents on an entry door bring light into your home, creating a light, airy space. If you have a small entryway without many windows, then a door with glass accents will make a big difference. Whether you choose a paneled mid-century style with privacy glass, or a more traditional style with side-lights, when you choose a door with glass, you immediately make the space that follows seem larger.
In addition to these door styles, Wayne also offers different trim styles above and around your doors to add even more style, no matter what look you're going for!
Check out our Flickr album for more inspiration.
View more photos of door trends in the Wayne photo gallery.
Want to explore the door trend statements you could make in your future home? Get in touch today to discover your options!
---
About Wayne Homes
Wayne Homes is a custom homebuilder in Ohio, Pennsylvania, Michigan, and West Virginia (see all Model Home Centers). We offer over 50 fully customizable floor plans and a team dedicated to providing the best experience in the home building industry. For more information, Ask Julie by Live Chat or call us at (866) 253-6807.