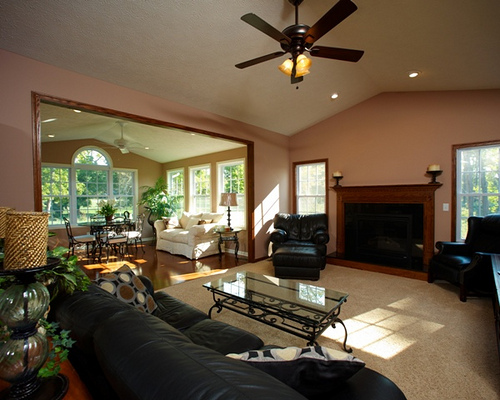 Thinking of Building a Custom Home? What Rising Rates Mean for You
You've waited out the market. Maybe you're thinking of buying a first home, or waiting for just the right time to sell your existing home and finally build your custom dream home. You've waited, and waited, and waited.
And now housing prices, land costs, and interest rates are rising. What does that mean for your family's custom home costs?
How Rising Rates Impact First Home Buyers
Low interest rates mean that in some cases, buying a home may cost less than renting. However, a rise in interest rates could mean that this window of opportunity is closing.
Interest rates also impact your purchasing power. According to the SmartAsset blog, a 0.5% bump in interest rates can increase your monthly payment by $28 per $100,000. Based on this equation, a 2% increase could cost your family an additional $2,500 per year.
What's important to know about rising interest rates is that you pay more for your home, but you don't get any additional value. It's the same house, with the same features, in the same location. You're simply paying more for it. As interest rates continue to rise, you may need to make more compromises on home size and location to stay within your budget.
If interest rates continue to rise over the next year, buying today could mean more savings for your family.
How Rising Rates Impact Move Up Buyers
For move up buyers, waiting out the market while interest rates continue to rise can create unique challenges. Housing prices are going up and that can mean a better selling price for an existing home, but if rising interest rates outpace housing prices buyers may not be able to afford that larger dream home in the future. According to Zillow CEO Spencer Rascoff in a recent CNBC interview:
"If you have any equity in your home and you're thinking about selling in the next couple of years [it's] probably best to sell now, even though home values are continuing to rise."
For many existing homeowners, the decision to sell now is worth it to buy a larger home at interest rates that are still at historic lows. (Read a Wayne Homes customer story.)
Is Now the Right Time to Buy?
Whether interest rates are going up or going down, ultimately your decision to buy a home depends on your own personal economy. If you're considering taking advantage of still low rates and prices but aren't sure if it's the right time, get the facts. Schedule an appointment with a Mortgage Loan Specialist to review your options based on your situation. It's simple, easy, and free.
Want more information about how to take advantage of low rates and prices to build a custom home? It's easy to get started. Simply Ask Julie by Live Chat or call us at (866) 253-6807.