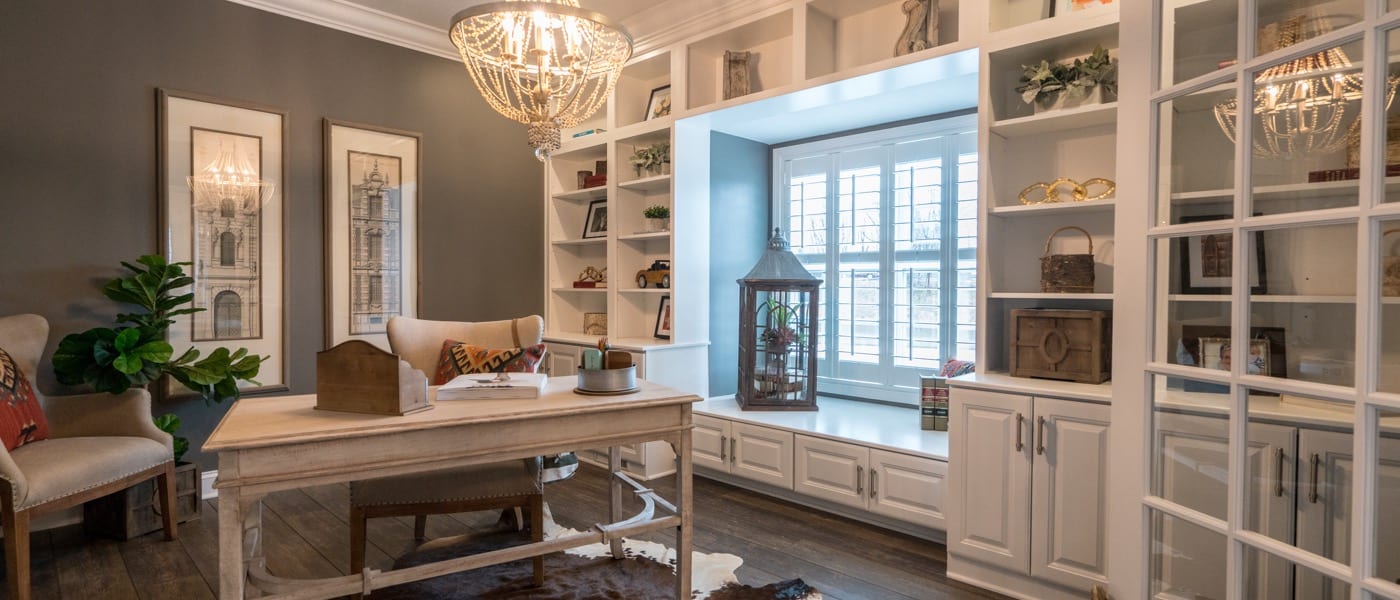 Tips and tricks for creating the perfect statement room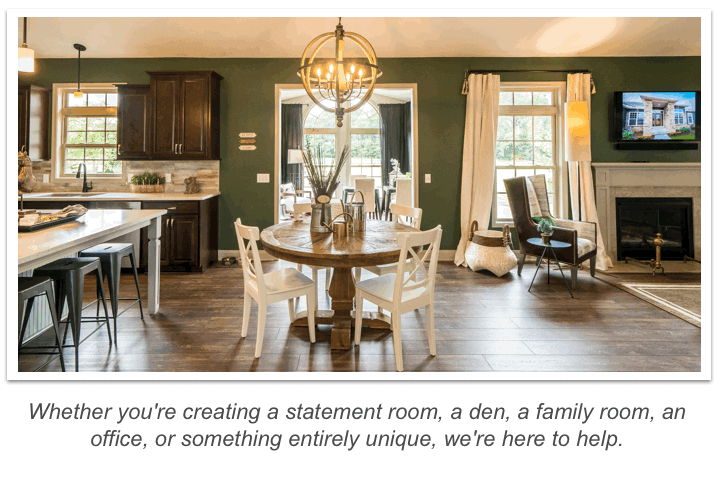 The rooms in your home often have a singular purpose, even if you have an open floor plan that combines your kitchen and dining area or great room and family room. Some rooms, though, exist just for fun, an extra space that you can shape to be exactly what you want. It could be a den, an office, a library or reading nook, a game or playroom… whatever your heart desires.
One trend we are loving lately is the creation of a dedicated statement room. A statement room lets you play with different styles, colors, and designs that may otherwise be too bold for a larger space in your home. In a statement room, you can, well, really make a statement! Here are some tips and suggestions for ways to make your statement room uniquely yours.
Color, color, and more color!
It's a bold statement to use an intense color in a larger room in your home, like the kitchen or family room, and not everyone likes to have such an intense hue in the most used and frequented areas of the home. But in a statement room, virtually anything goes. Darek Wilson, Lead Designer at Kelly's Suite II in St. Clairsville, Ohio, had this to say about colors worth trying:
"One design feature that I am loving at the moment is the use of supersaturated grey tones, the use of charcoal tones in both exterior and interior design is so hot right now, especially paired with oversized white trim!"
Golds and bronzes
Darek also advised us that brass, gold, and bronze accents are very much on trend right now, and your statement room is the perfect place to try it out. Consider incorporating this luxe, dramatic trend via an oversized ornate mirror, oversized hardware and cabinet pulls, or even something as simple as a dramatic statement lamp or various shelf decor like vases, statues, and ornaments. It's a pop of shine that goes a long way.
Make the lighting unique
Your statement room isn't as "functional," so to speak, like a kitchen or office, so you can have more fun with the lighting. Darek suggests thinking of lighting in a room as a piece of artwork. The best lighting may not be the cheapest, but it's an investment when you consider the impact lighting has on a space. He had this to say:
"Lighting can make or break a room!
Don't be afraid to step away from typical finishes and styles such brushed nickel and glass cups. Try introducing on-trend finishes such as weathered wood or aged/ antiqued metal."
Whatever style you choose to incorporate in your statement room, be sure to consider your unique style. Using all of the above suggestions may overwhelm a space, especially if it's small, so start with just one and add as you see fit. Sometimes a silent, subtle statement is the most impactful one of all!
Whether you're creating a statement room, a den, a family room, an office, or something entirely unique, we're here to help—get in touch with us today to start planning!
About Wayne Homes
Wayne Homes is a custom homebuilder in Ohio, Pennsylvania, Indiana, Michigan, and West Virginia (see all Model Home Centers). We offer nearly 50 fully customizable floor plans and a team dedicated to providing the best experience in the home building industry. For more information, Ask Julie by Live Chat or call us at (866) 253-6807.