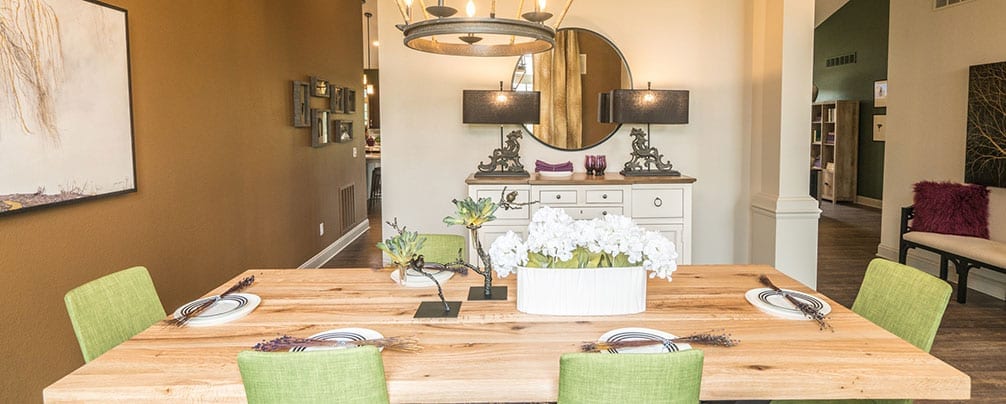 Top home design trends to consider in 2018
Styles come and go, but the wonderful thing about having a custom home is that you can alter it to flex with the times! Besides, what's more fun and satisfying than having one of the most stylish spaces to relax and entertain in? We spoke with our design expert Eric Mandil to learn more about what trends we can expect to see in home design in 2018, and are sharing the findings with you today.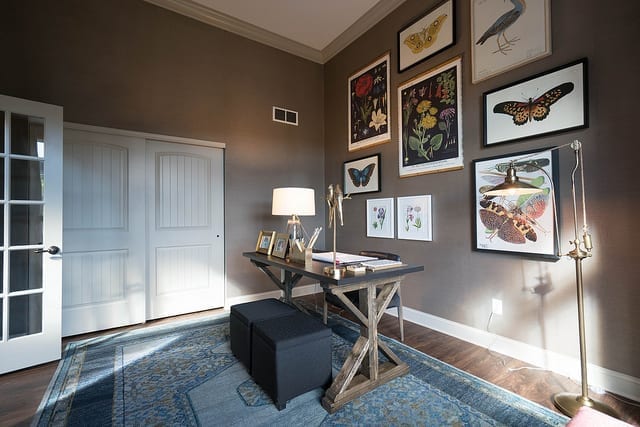 The power of multiples: A few art and collectible pieces here and there can add an element of style to any space. But this year's trend is to take that effort and multiply it by building out full-on collections. Doing so can take something simple and borderline mundane and turn it into a completely elevated statement of style.
Oversized art: Think a feature wall, but with artwork! Big, bold pieces set a big, bold tone, and the overall atmosphere of a space.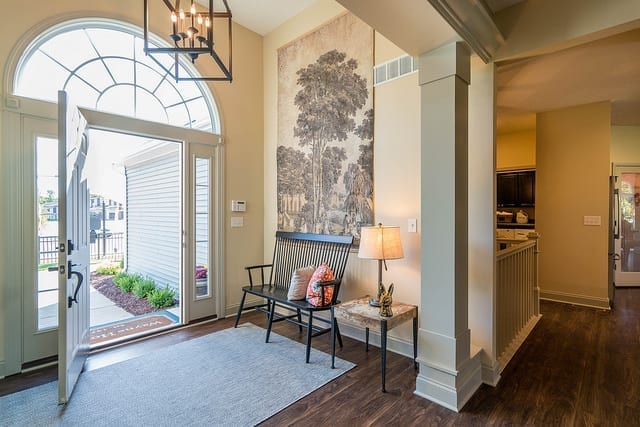 Bold wallpaper: Create drama in small spaces by decorating your bathroom, laundry room or breakfast nook in bold, artistic wallpaper. Like the trend mentioned above, bold artwork, this trend creates a powerful statement and works well in small spaces. Check out this BG Alexandria Bathroom for inspiration!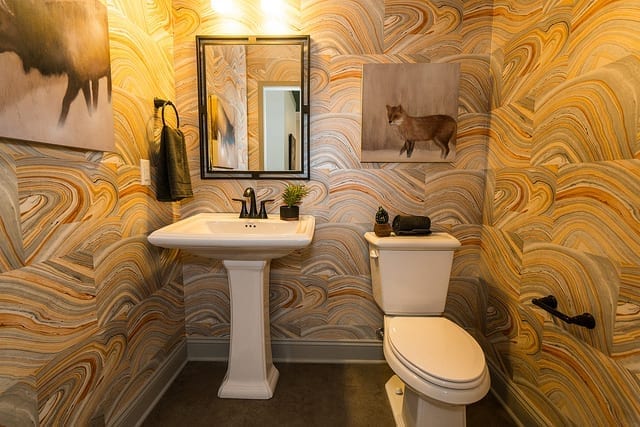 Forget an accent wall: If you're looking to create a light, airy, calm mood, stick to painting the walls all the same color. Accent walls are out, in lieu of big bold art or big bold wallpaper. Avoid all of it, though, if you want to set a more relaxed vibe. Our Delaware Alexandria and Sandusky Providence II are good examples of this!
Different room, different color: Changing up the color scheme from room to room, instead of using the same color across the entire floor, feels both more luxurious and collected. Take a look at our Bowling Green Alexandria model for a perfect example of this trend.
Mix and match styles: You don't have to limit yourself to just mid-century modern, farmhouse, or contemporary; thoughtfully mix it up, and pair a contemporary sofa with bohemian fabrics, or a chic modern chair with a farmhouse style side table.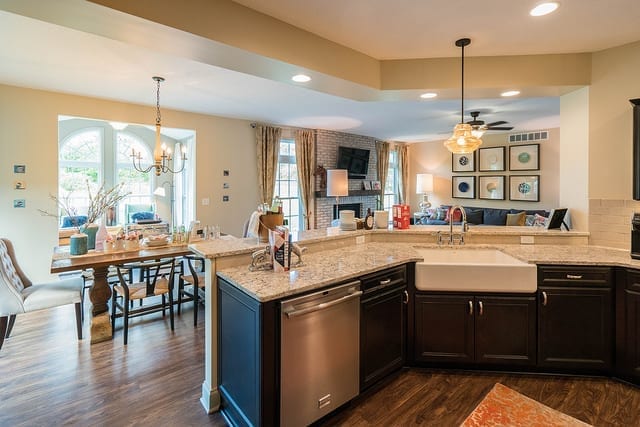 Go luxe on the details: Porcelain and quartz materials provide an array of up-to-date natural feeling finishes with exceptional durability and a touch of luxury.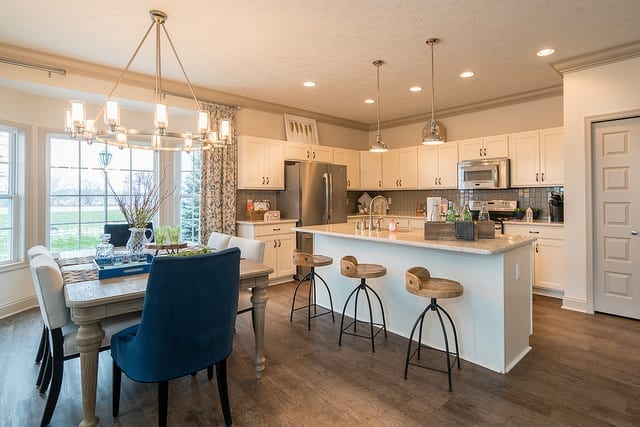 Mixing metals: For example, matte black with polished nickel. A little matte and a little sparkle is much more visually interesting than everything being the same flat scheme! And, while we're talking about metals: brass is back! Adding a little gold feels both classic and on-trend at the same time. Eric says, "Currently, fixtures are being promoted with the industrial/vintage look of seeing the bulb. Finishes seen today range from antique brass to brushed nickel and black. These all can work and should be selected based on your personal style. As a general rule, keep to one or two finishes, keeping them consistent within a room. One highlighted fixture per room is enough; you don't want to have it look like a lighting showroom!"
Excited to start building out and designing your dream home? We are too! Get in touch and make it happen.
---
About Wayne Homes
Wayne Homes is a custom homebuilder in Ohio, Pennsylvania, Indiana, Michigan, and West Virginia (see all Model Home Centers). We offer more than 50 fully customizable floorplans and a team dedicated to providing the best experience in the home building industry. For more information, Ask Julie by Live Chat or call us at (866) 253-6807.