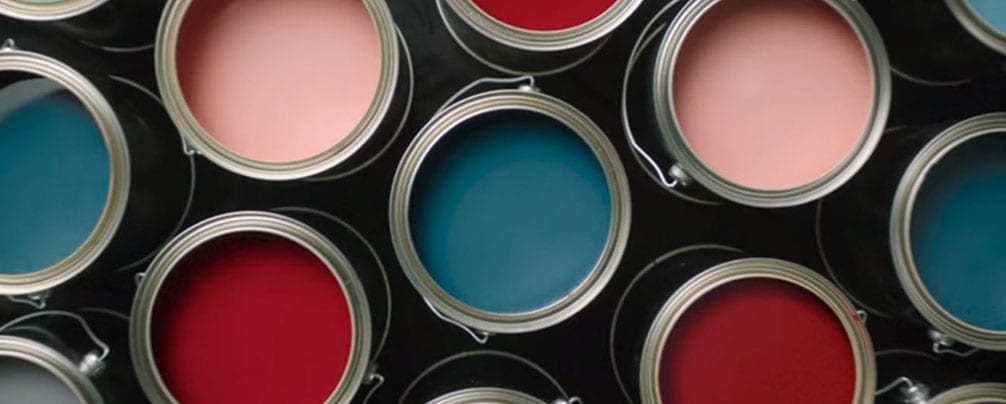 When it comes to customizing your home, there are countless ways to do it. From furniture to flooring, cabinets to countertops, and tons in between, including art, wallpaper, furniture, and lots more… the sky is truly the limit.
Because there are so many possibilities, sometimes we forget about the simplest and most straightforward way to add some personality and life to a space: paint!
Paint is inexpensive, easy to change, and can drastically alter the mood and feel of a space. Today, we're looking at this year's most popular paint trends, what about them that we love, and hopefully inspiring you to give these up-and-coming colors a try in your custom home!
Ultra violet
Named Pantone's color of the year, expect to see this punchy, vibrant hue everywhere this year. It's bold while still maintaining an air of femininity, so consider using it for a girl's bedroom, a reading nook, or other space where you'd like to inject some strong yet soft energy. It's also the color associated with royalty, so consider using it as an accent in other rooms to add an air of elegance and sophistication.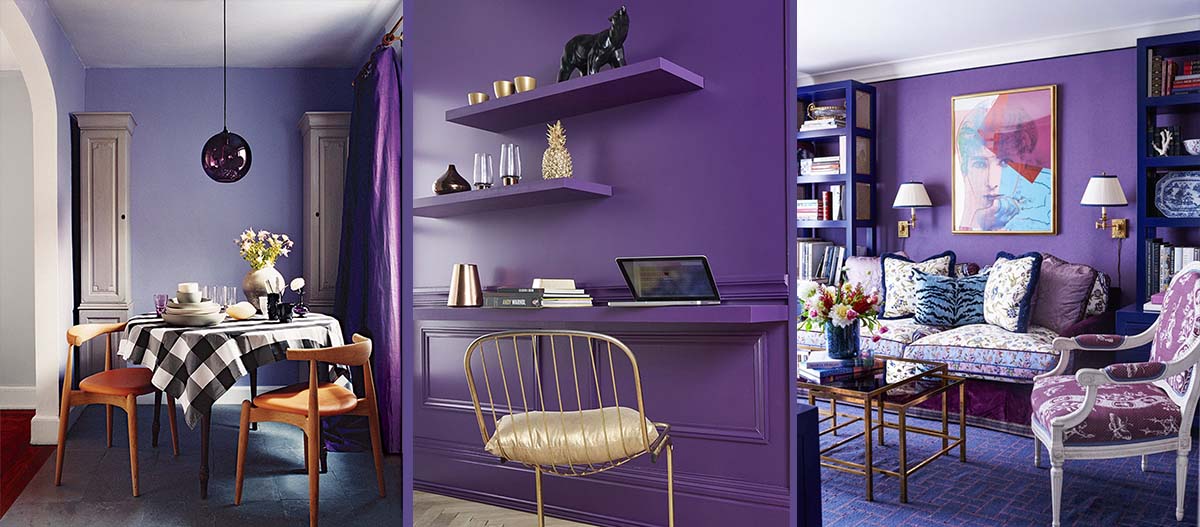 Deep onyx
This year's trend seekers aren't shying away from bold colors, and the love for deep onyx is a prime example of that. This hue is better known as black, and can be intimidating to use in a space, but done correctly, it can be warm and mysterious. Pair it with light wood accents and colorful accessories and it creates the perfect backdrop for showcasing your style.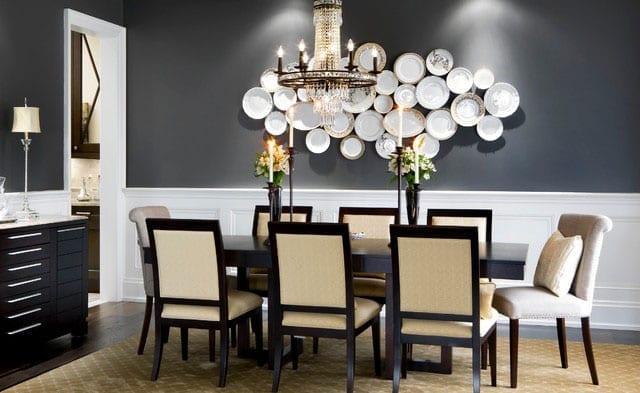 Caliente
Love red? Caliente is your color. This bright pinkish red pigment goes beautifully with airy, peachy colors, and makes a bold and decisive statement about your style: that is, that you're willing to go outside the box, and beyond what's expected, to bring life to a space. Paired with crisp white furniture and bright clean linens, this hue is not only warm, it's playful and fun as well.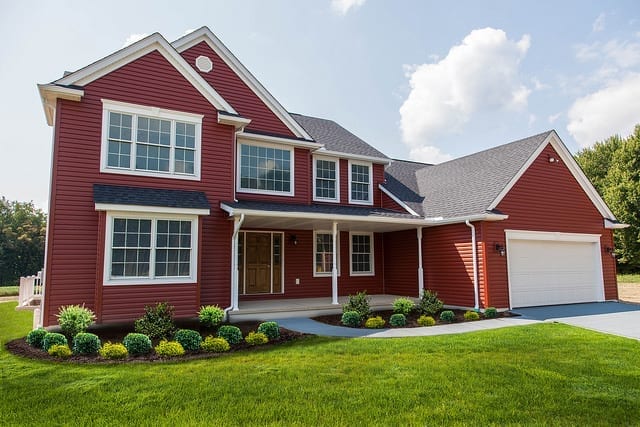 Oceanside
There's nothing like a deep, tranquil teal blue to add some calm to a space, and oceanside is the perfect hue to accomplish just that, without going too far into the "sleepy" realm. It's familiar while also offering a hint of the unknown, and hints of tropical vacations and far-off locations. It works beautifully in a bathroom space especially, and also as an accent color on a door, single wall, or within a patterned paint job.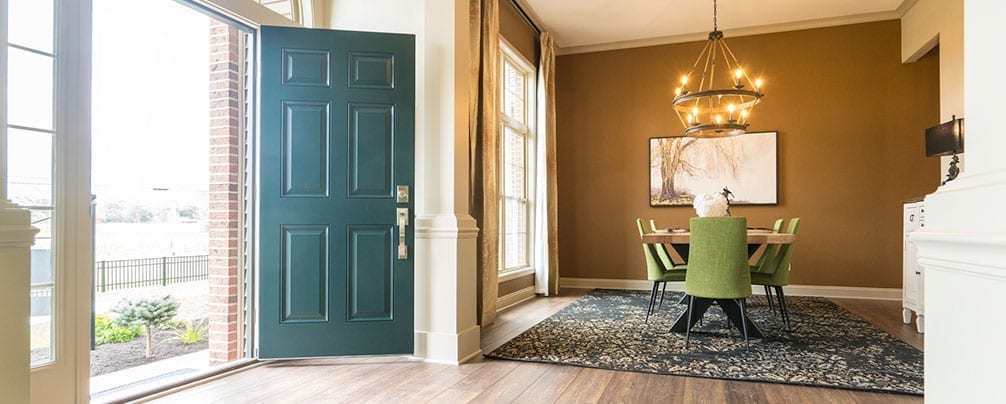 Light blue coastal calm
Like it's sibling, oceanside, this color evokes feelings of calm and serenity, but with a less bold and more airy, simple feel. If you like a clean, crisp look, pair it with bright whites, simply wood, and minimalist decor for a room that will feel like stepping into a vacation getaway. Since it's so serene, it's ideal for bedrooms, but also works well in main living areas, if that's the aesthetic you're going for.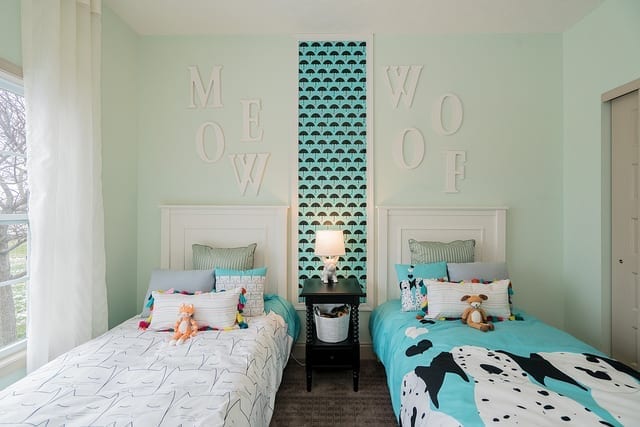 Paint colors are not only incredibly impactful, they're relatively easy to change, so experiment with these unique hues this year and see how 2018's trends treat you!
We love working with families to build the custom home of their dreams, from paint choices and beyond. Get in touch with us today to start brainstorming the possibilities.
About Wayne Homes
Wayne Homes is a custom homebuilder in Ohio, Pennsylvania, Indiana, Michigan, and West Virginia (see all Model Home Centers). We offer nearly 50 fully customizable floorplans and a team dedicated to providing the best experience in the home building industry. For more information, Ask Julie by Live Chat or call us at (866) 253-6807.