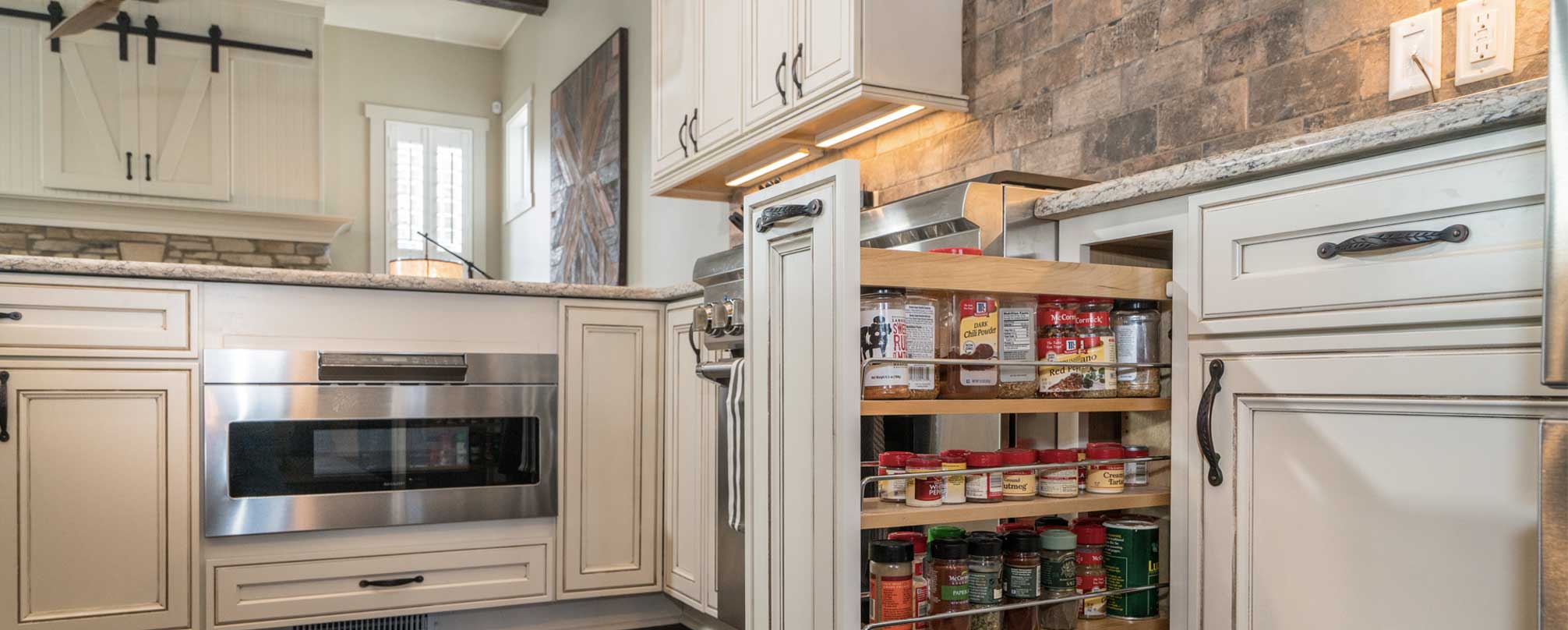 Top trends in kitchen design
Kitchens present a huge opportunity to inject style, personality, and flair into your home. While other rooms in your home can obviously enjoy their own fair share of style, kitchens are an especially great opportunity for this because of the numerous elements that go into them. From cabinets to countertops, fixtures to lighting, there's a lot that goes into creating a cohesive look!
Today, we're taking a look at the top trends in kitchen design. Like any other industry, homebuilding is subject to trends that come and go. We do our best to stay on top of them, to ensure our customers get the latest and greatest when they design their dream home!
Gray cabinets: If you're an HGTV fan (we are!), then you've probably heard their proclamation that gray is the new white. Gray is just as neutral a backdrop as white, but provides more warmth and more visual interest than typical eggshell or beige.
Monochrome colors: Love bright jewel hues? No one says you can't have them in your kitchen, but if you're looking to stick to today's top kitchen trends, you're better off sticking to grayscale. Think variations on white, gray, and black as your primary color choices.
Go bold with lighting: Wave goodbye to minimalist, simple lighting fixtures and open your mind to bold, statement-making lighting fixtures. Think of them as a piece of art!
Smart storage: Today's families have quite a bit of stuff, so keep it organized and out of sight with smart, well-designed storage options that don't put the clutter on display.
HD laminate and quartz countertops: Still thinking granite is the gold standard? Think again! Save money with laminate countertops that look just like the real thing, or check out quartz options for a maintenance free and luxurious look.
Dramatic flooring: Make a statement with dark-colored floors. They create incredible depth in your kitchen space, while also offering the perfect backdrop for your artistic cabinetry, bold lighting fixtures, and stunning countertops.
Copper: Still thinking brushed steel is the only option? Think again! Copper is popping up more and more, as an accent element, and it brings a richness and warmth you can't get from typical silver. Think drawer pulls, faucets, cabinet accents, and the like.
Go natural: It might not be the most shocking trend, but natural elements — especially wood in particular — are only growing in popularity these days!
No one's saying you need to use all of these trends to create a stunning kitchen — in fact, doing so might be a bit overwhelming! But by taking some of these elements and mixing them with your own style and some more classic elements, you're sure to build a kitchen you don't want to leave!
Ready to build the kitchen of your dreams? We can help — and we're here to talk, anytime!
About Wayne Homes
Wayne Homes is a custom homebuilder in Ohio, Pennsylvania, Indiana, Michigan, and West Virginia (see all Model Home Centers). We offer more than 40 fully customizable floorplans and a team dedicated to providing the best experience in the home building industry. For more information, Ask Julie by Live Chat or call us at (866) 253-6807.