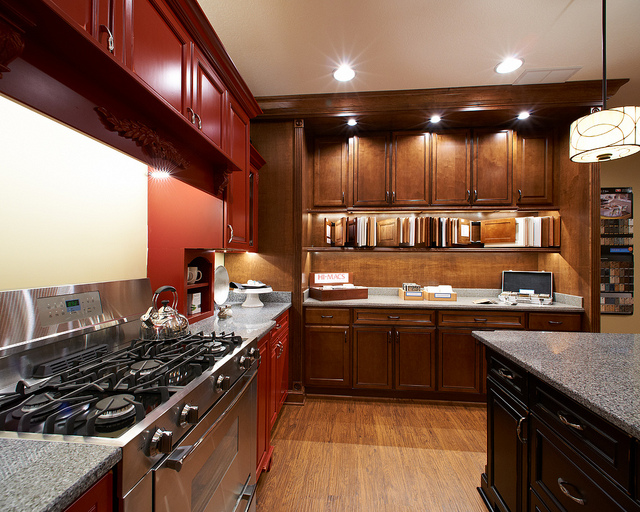 Spring Time Means Model Home Center Time!
Crisp weather, crystal blue skies, and the chirping harmony of birds–Spring is in the air! We love Spring here at Wayne Homes. And many of our customers do, too. Spring is a popular time to start building a custom home. It's also a great time to come visit one of our Model Home Centers. You may be surprised by how easy and affordable it is to build a new home with us.
We believe that building a custom home is fun and accessible to everyone. That's why it's a great idea to come to one of our Model Homes.
Why visit a Model Home Center this Spring? Here are 4 great reasons:
1. Experience a Real Home
If you like seeing floor plans come to life, touring a model home is the perfect experience. It's no longer just lines on a page, it's an actual home with walls you can touch. Touring a real home allows you to visualize yourself living there.
2. Inspiration
You want to build a custom home, but you don't know where to start. Visiting a Model Home Center allows you to see the finishes and design choices made by our expert team. This will help guide you to create your dream home.
3. Meet a New Home Consultant
What exactly is possible for your dream home? Everything! We will build just about any type of home you'd like. Visit our Model Home Center and speak to a New Home Consultant. We'll work with you to make your dreams a reality.
4. Begin Your Personal Value List
When you visit with a New Home Consultant at one of our Model Home Centers, be sure to ask about how to begin creating your own Personal Value List. This list helps us build a home that's complementary to your lifestyle. Whether you frequently entertain family and friends, or work from home, our New Home Consultants will help you figure out what's important for you in your custom home. To find out more, click here.
So, what are you waiting for? Stop by today. See all Model Home Locations. If you have more questions, Ask Julie by Live Chat.
About Wayne Homes
Wayne Homes is a custom home builder in Ohio, Pennsylvania, Indiana, Michigan, and West Virginia (see all Model Home Centers). We offer nearly 40 fully customizable floor plans and a team dedicated to providing the best experience in the home building industry. For more information, Ask Julie, our online sales team, by Live Chat or call us at (866) 253-6807.