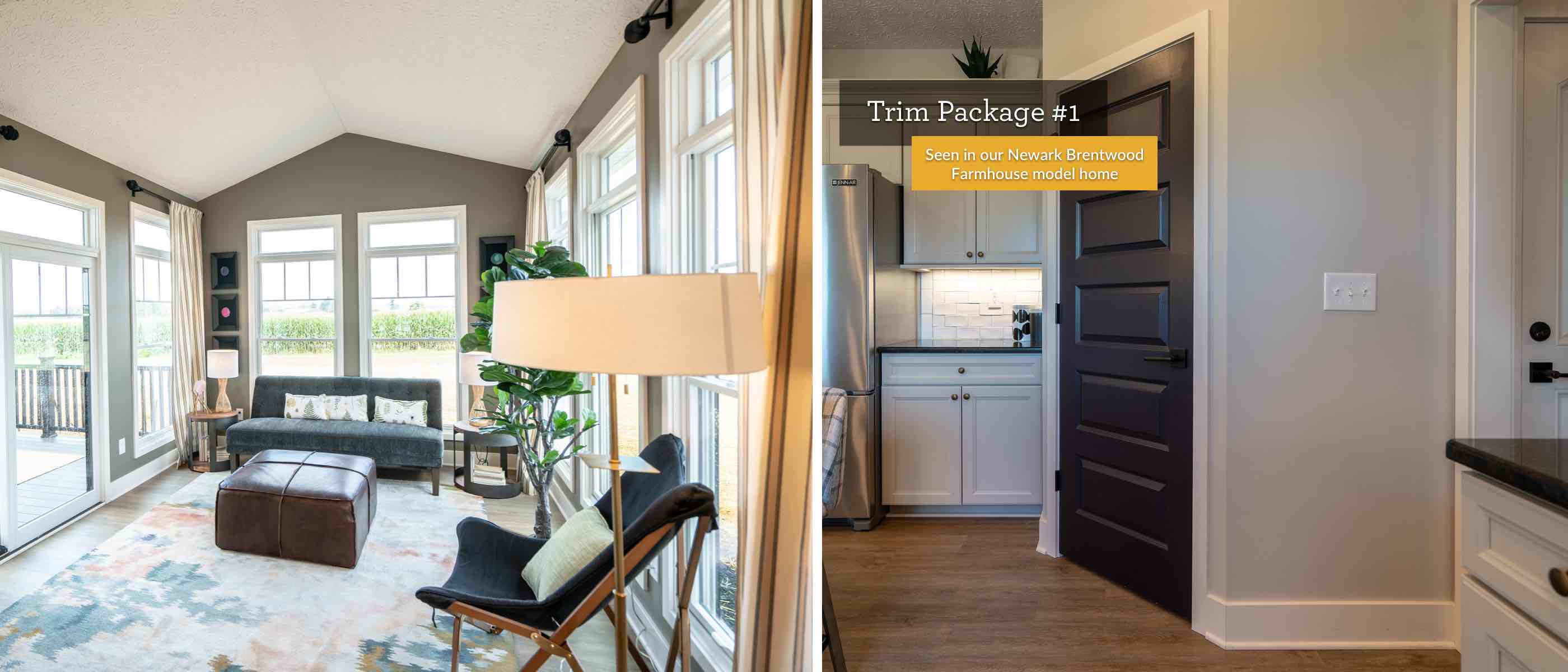 Wayne Homes Guide: Trim Types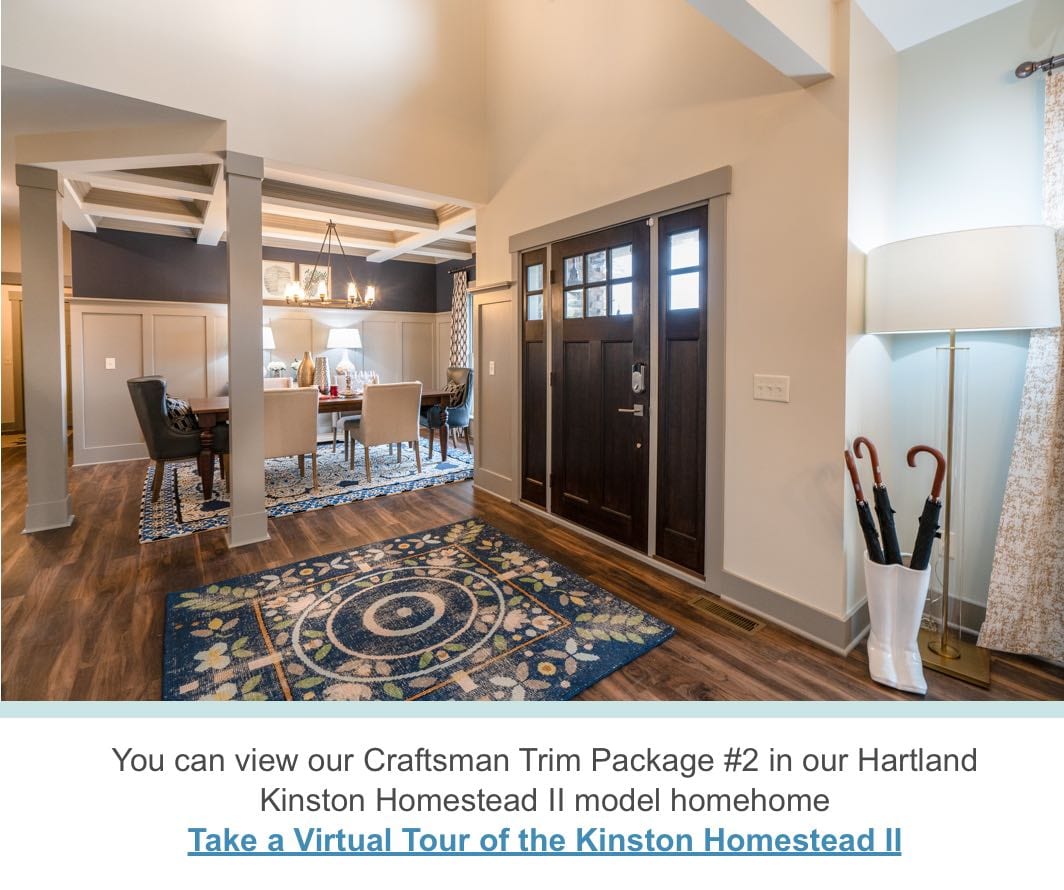 When it comes to building a new home, trim may not be topping your list of most important items, but trim is more important for the look and feel of your home than you'd think. Trim is the icing on the cake. It makes the interior of your home look "done". Read this handy guide to trim, and use it as a reference to decide which trim look you prefer in your own home.
There are many different types of trim, so let's break down each type and how it accentuates our beautiful custom homes:
Casing
Casing is designed to cover the unfinished gap between walls and door or window frames. Our included casing trim is 2-1/4" and gives a beautiful finished look to your home.
Chair Rail
Chair railing is functional molding meant to protect walls from being damaged by furniture, but it can also serve as a way to delineate between two wall colors or coverings. For example, wallpaper above the chair rail, and paint below the chair rail.
Colors (dark and light)
Our trim offerings are painted MDF. The most typical color is extra white but lately, we have seen customers painting their trim darker colors, like gray or taupe. If you prefer a different finish (like stained oak) or a different profile than what we offer, we can certainly order this type of trim…that's the beauty of working with a custom builder.
Wainscoting
Wainscoting, also called board-and-batten, is vertically installed wide boards and narrow battens fastened over the gaps between the boards. This is a common look in farmhouse-style homes or can be used for an accent wall. You can see a beautiful example of batten in our Hartland Kinston model dining room.
Crown Molding 
This molding is the "crowning" architectural feature of a room, decorating the transition between walls and the ceiling. There are many different sizes and profiles.
Trim and Trim Styles we offer:
Our included trim is 4-1/4" baseboard trim with 2-1/4" casing. We also offer an optional 5-1/4" base trim.
In addition to these, we have three Craftsman trim packages:
All of our included trim and trim packages are painted MDF. However, custom finishes and materials are also available.
This is just the beginning. Visit a model center today and find out all the different ways you can customize the finishes of your new home.
---
About Wayne Homes
Wayne Homes is a custom homebuilder in Ohio, Pennsylvania, Michigan, and West Virginia (see all Model Home Centers). We offer over 50 fully customizable floor plans and a team dedicated to providing the best experience in the home building industry. For more information, Ask Julie by Live Chat or call us at (866) 253-6807.