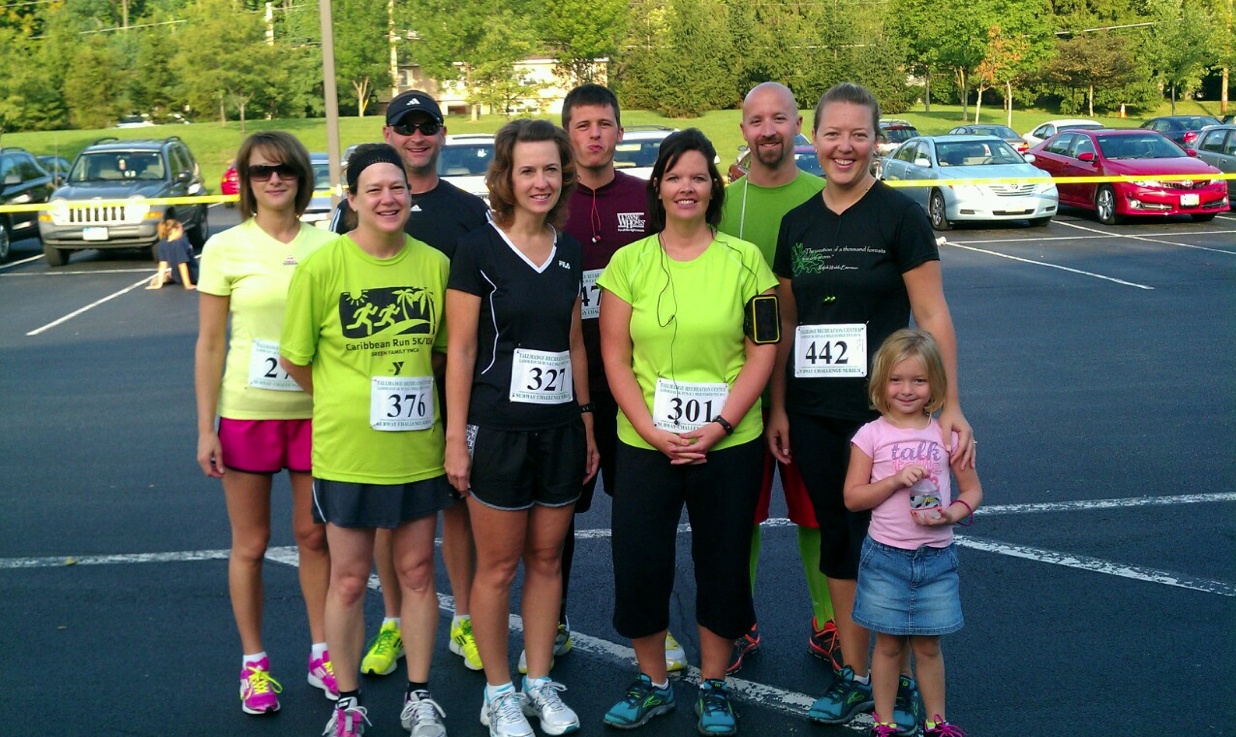 Wayne Homes Wins Healthy Workplace Award
Have you noticed that Wayne Homes employees are losing a lot these days? Losing the soda, losing the high calorie snacks, and losing the pounds! In the office, in the field, on the jobsite – Wayne Homes employees are getting stronger, leaner, and healthier!
In fact, the American Heart Association has just awarded us with the Gold Fit-Friendly Workplace. Wayne Homes is a Gold Level recipient for supporting employees in creating a culture of wellness throughout the company.
So what does it mean to create a company culture of wellness?
Just ask dynamo Kim Hamrick. Kim, who works as an Executive Assistant for Wayne Homes, has a passion for helping others live a healthier lifestyle including better food choices, exercise, and regular health screenings.
Two and a half years ago, Kim single-handedly started the wellness program with easy, fun challenges that any employee could participate in, regardless of their fitness level. Soon the movement grew and now the company has an entire committee that creates contests and events designed to promote a healthier lifestyle.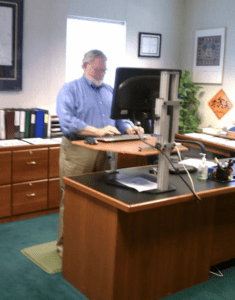 Beyond the challenges, the company has developed additional ways of keeping employees healthy, such as a standing desk that burns more calories and improves posture.
According to Kim, the results have been very rewarding. Employees who have never considered themselves runners are now competing in races and have even begun training for half marathons. Employees have shed pounds and are happier and more energetic. The company recently sponsored a diabetes screening and out of 150 employees only three were diagnosed as pre-diabetic, and not a single employee was diagnosed with diabetes. According to Kim, employee response has exceeded expectations.
"We anticipated some resistance at first, but we were very surprised that 75% of the company embraced the program right away," says Kim.
It's all deeply satisfying for Kim, who began her own journey of wellness 10 years ago when she was diagnosed with multiple sclerosis. "I knew I had to make a commitment to become stronger and healthier. I had to change my life. If I can help just one other person change their life and become stronger and healthier, then I will consider this program a success," says Kim.
Featured Photo:
Wayne Homes employees participate in Labor Day 5K in Tallmadge Ohio. 1st Row (left to right) Deb Osborne, Kim Hamrick, Julie Engelman, Teresa Whipkey and her daughter, Callie. 2nd Row (left to right) Bethany Brown, Todd Brown, Josh Huskins, Dave Whipkey
Inset Photo:
Wayne Homes COO Bill Post using a standing desk.